Restoring FactoryTalk View Machine Edition (ViewME) Applications from an Application Archive (.apa) file is typically a straight forward endeavor.
One exception is when you're restoring a pre-6.1 application on a 64bit OS using FactoryTalk View versions 6.1 through 9.0, and I cover those issues in the below articles:
Another exception (and the one this article in about) is when you're trying to restore FactoryTalk View Machine Edition (ViewME) applications that include User and Group security created on a different PC in versions 4 through 7.
The reason for this is, versions 4 through 7 of ViewME uses the local FacotryTalk Directory (FTD) to store Users and Groups, and you can only have one local FTD active on your PC at any given time.
And by default, when you restore a ViewME application the local FTD for that application (which contains its Users and Groups) is not restored because it would orvewright your existing local FactoryTalk Directory.
So to be sure you don't lose your current local Directory, while still being able to restore and edit version 4-7 applications from other PCs, follow the below steps:

Step 1) To insure you don't lose the security settings for your current applications, the first step is to backup ALL of the View Machine Edition AND View Site Edition Local Applications on your PC.
You do so using the Application Manager, and you can find a step-by-step procedure in my article here:
Step 2) Now that all your local FactoryTalk View applications have been backed up, run the Application Manager again: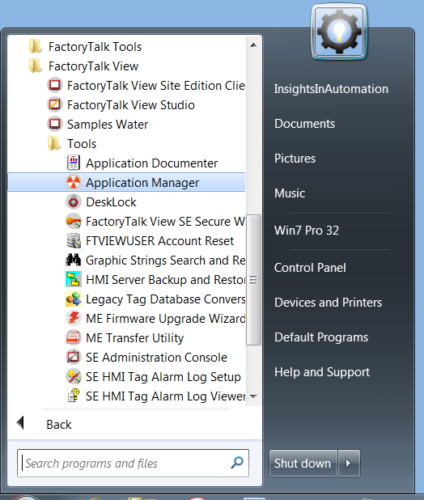 Step 3) Then select Machine Edition, and click on Next: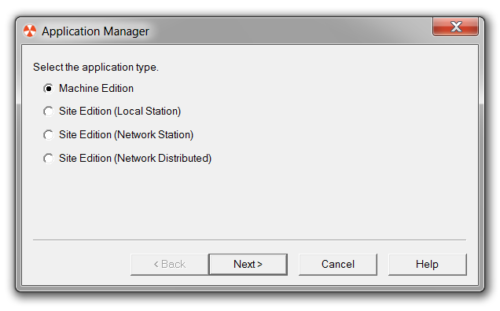 Step 4) Now select Restore application, and click on Next: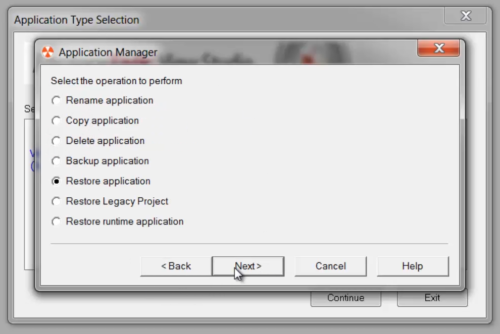 Step 5) Then browse for and select your Application Archive (.apa) file and select Next: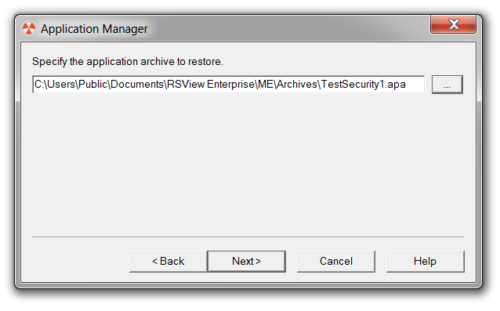 Step 6) Here you'll need to select the second option to also restore the application's local FactoryTalk Directory:
Important: Only do this is you have already backed up your applications as directed in Step 1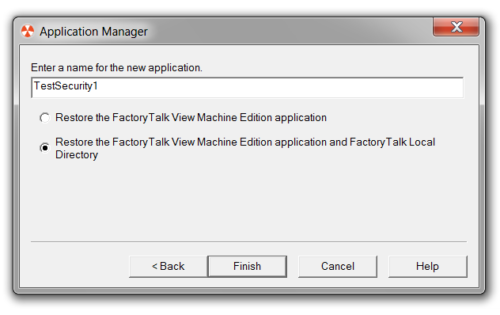 Step 7) Press OK to confirm you have read the warning that your current local FactoryTalk Directory will be overwritten: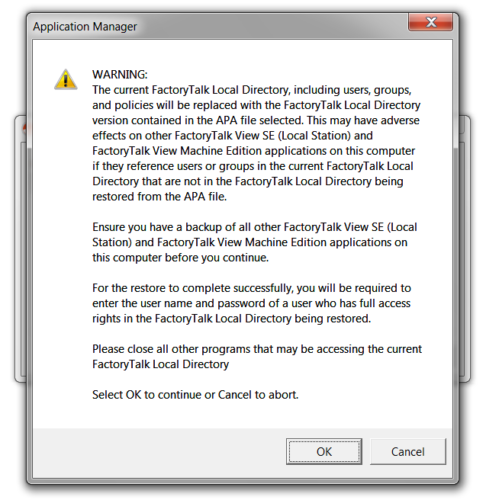 Step 8) After the application is restored, you may be prompted to log back into the local FactoryTalk directory. You can typically do so by using your Windows logon: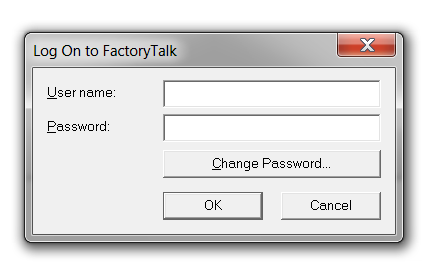 Step 9) Now you should be able to open the application you just restored, and edit it including its User and Group Runtime Security: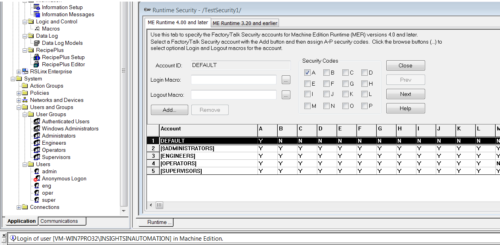 Step 10) Don't forget to backup your application when you're done editing it. And to restore any other APA files with their FTDs if you need to edit any of those projects.
If you forget to restore the FTD with a version 4-7 project that has security, you'll likely see Security ID's in place of Users and Groups in the Runtime Security settings.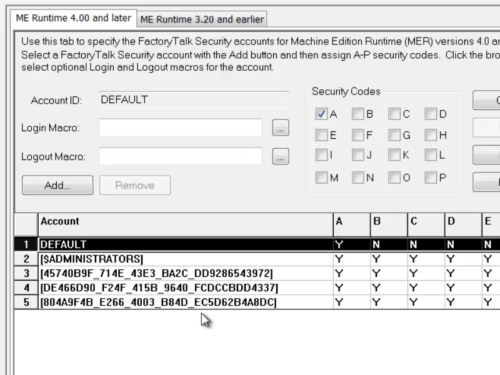 This indicates the current local FactoryTalk Directory is not the same as the one used with the open application.
---
If you'd like to watch a video discussion of the above, check out Episode 31 of The Automation Minute Season 4, below:
---
If you found this article helpful, please consider sharing it on social media sites like LinkedIn, Facebook and Twitter!
And if you'd like to share your thoughts, opinions, or questions on this article you can do so by clicking on the "post a comment or question" link below.
Until next time, Peace ✌️ 
Shawn M Tierney
Technology Enthusiast & Content Creator
Have a question? Join my community of automation professionals and take part in the discussion! You'll also find my PLC, HMI, and SCADA courses at TheAutomationSchool.com.
Latest posts by Shawn Tierney
(see all)