---
A common question my students ask is about who should they call to purchase Allen-Bradley Software and Hardware.
To address this I send them a link to Rockwell's website, which will allow them to look up their local Rockwell representative or distributor. These reps can help them with the following services:
Provide demo copies of software either on CD, via download, or via Temporary Activation
Quote them a price on programming software, both digital and physical options
Check stock and sell Rockwell hardware and software
Answer many customer questions without requiring a Rockwell contract
Process repairs and warranty replacements
I also mention to students that they should let their local representative know that the products they are purchasing will be used exclusively for education (and not for production).
In many cases they will be able to get "special pricing" because of that, and there may even be "starter packs" available, which combine many products into a bundle at a reduced price.
Note: I like to say that starter packs are not "keep going packs," and typically can only be purchased once per customer.
That said, let's take a look at Rockwell's new and improved distributor look up tool:
1) Stating at www.ab.com (which redirects you to ab.rockwellautomation.com,) you first want to mouse over the Sales and Partners link:

2) Next, in most countries you'll want to select "Distributors"

3) Here your browser may ask to share your current location with Rockwell, so it can automatically fill in your address. In this example I chose block.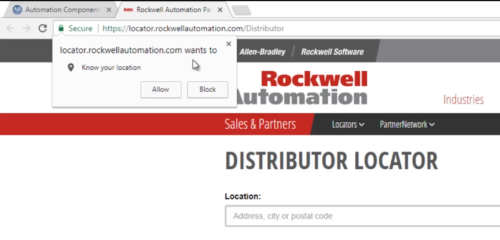 4) Next, enter in your address or zip code, modify the search distance if desired, and then click on "Find Distributors."

5) You should now see the results page with any locations within the search distance located on the left: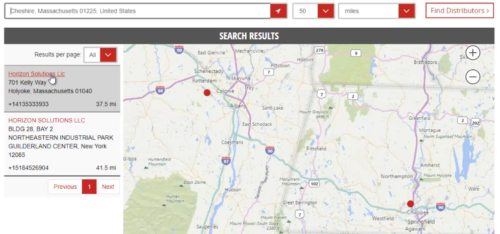 6) Here, I'll select the closet distributor, which takes me to a page detailing it's locations, addresses, and phone numbers as seen below: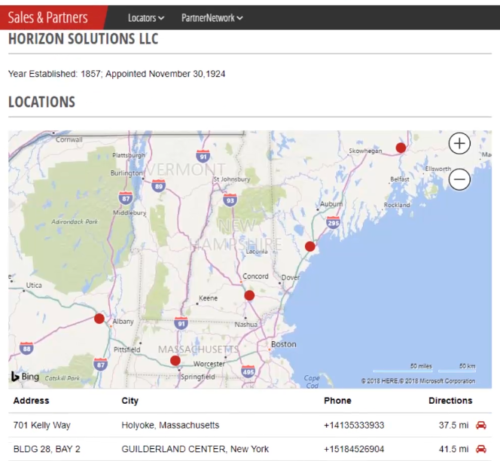 ---
If you'd like to watch a video demonstration of the above, check out Episode 17 of The Automation Minute Season 4 below:
---
I hope you've found the above information on how to find your local Rockwell Automation representative helpful.
If you have any questions or would like to comment on the above article please feel free to click on the "post a comment or question" link below.
Until next time, Peace ✌️ 
Shawn M Tierney
Technology Enthusiast & Content Creator
Have a question? Join my community of automation professionals and take part in the discussion! You'll also find my PLC, HMI, and SCADA courses at TheAutomationSchool.com.
Latest posts by Shawn Tierney
(see all)