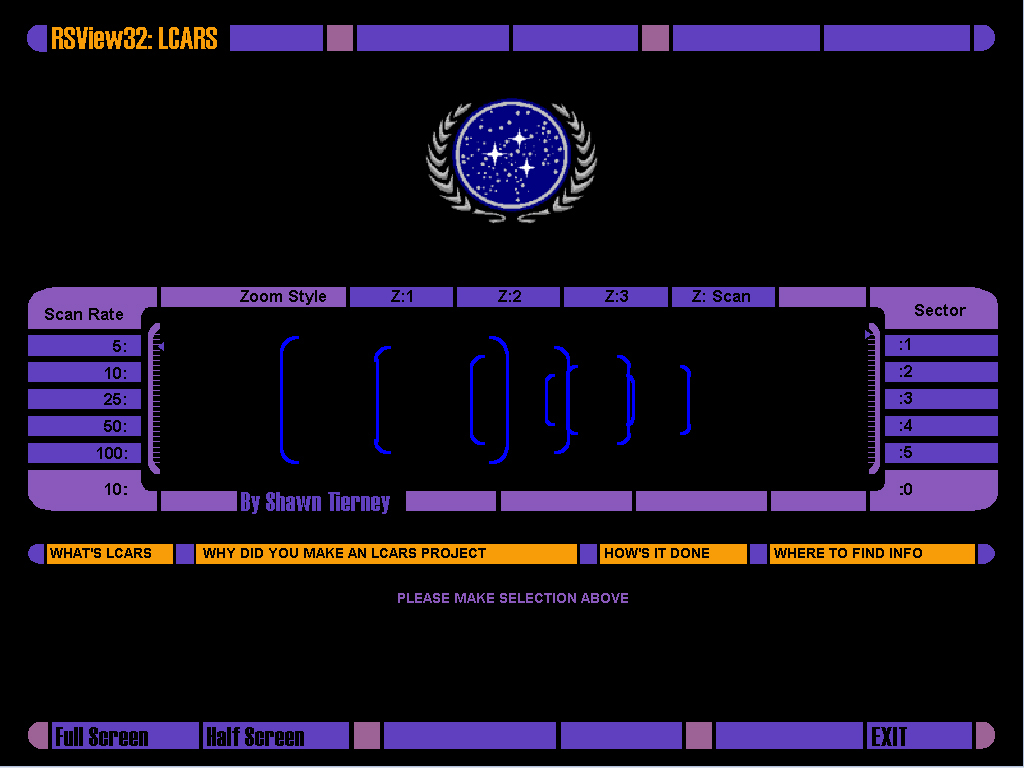 This Project was designed to look like the Star Trek LCARS system.
Although unfinished, the project does include a few resolution independent displays complete with the appropriate button sounds from the show.
Also Included are many more sounds and LCARS sample pics that I never had a chance to implement.
RSView32 Version: 6.30.16
Additional Requirements: Sound Card
Resolution: Independent
I/O Size: 0
File Size: 1.56MB
Uploaded on: 09/17/01
Developed By: Shawn Michael Tierney
Download Link: RSView32 Star Trek Menus
Until next time, Peace ✌️ 
Shawn M Tierney
Technology Enthusiast & Content Creator
Have a question? Join my community of automation professionals and take part in the discussion! You'll also find my PLC, HMI, and SCADA courses at TheAutomationSchool.com.
Latest posts by Shawn Tierney
(see all)
Note: This article was previously posted on the author's original websites, www.ShawnMichael.com and www.ShawnMTierney.com