---
Welcome to The Automation Blog's
"Flashback Friday!"
Today I'm highlighting my ten year old RSView32 Water Bottling Demo Project.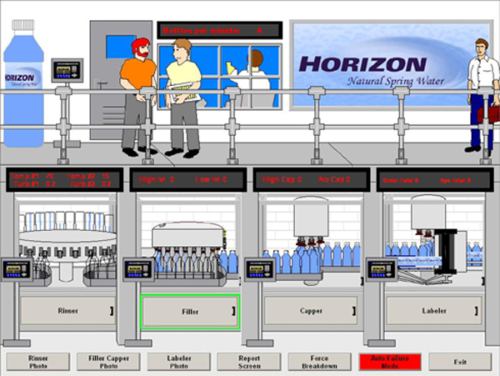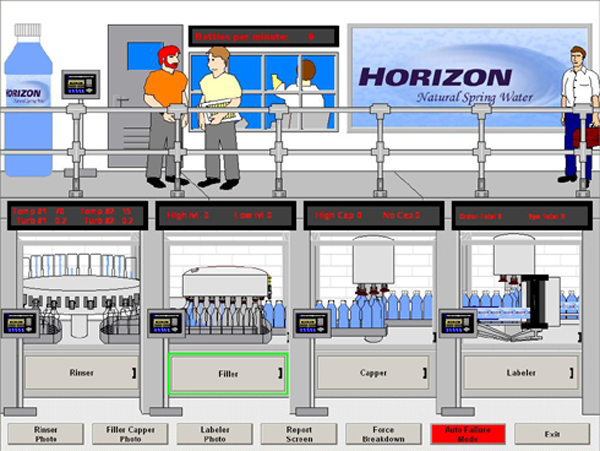 Back in 2005 my colleagues and I wanted to run a custom hands-on seminar on using RSSQL (Transaction Manager,) BizWare Historian, and BizWare Plant Metrics.
The source of the data used in the labs had to be something simple that people from any plant could understand.
After much though, I decided that it would make the most sense to update my famous Juice Bottling Demo since I originally designed it to work with PlantMetrics.
So I added a bottle washer, a labeler, as two additional production modes, one which read orders from a CSV file, and one which used RSSQL bi-directional transfers.
That said, this demo is totally self contained and doesn't requite anything other than RSView32 to run.
You can use the link below to see the original post from 2005, which also includes a link to the file:
And if you have any questions, comments, or suggestions, please don't hesitate to share them with us by using the "post a comment or question" link below.

Until next time, Peace ✌️ 
Shawn M Tierney
Technology Enthusiast & Content Creator
Have a question? Join my community of automation professionals and take part in the discussion! You'll also find my PLC, HMI, and SCADA courses at TheAutomationSchool.com.
If you found this content helpful, consider buying me a coffee here.
Latest posts by Shawn Tierney
(see all)
December 7 News: ABB, Sparkplug, Cybersecurity, Robots, Cobots, Omlox, Ethernet/IP & more (N151)

- December 7, 2023

Auvesy-MDT Octoplant: Automated Backups, Disaster Recovery, and More (P182)

- December 6, 2023