If you're using FactoryTalk ViewStudio (aka RSViewStudio) or RSView32 with a PLC-5, SLC-500, or MicroLogix, it often makes sense to import your tags and descriptions from the comments and symbols in your PLC program.
There are actually two means of import tags into View. In today's article, we'll cover how to import your tags directly into the HMI Tag database. For how to import tags using the Tag Import Export Wizard, see this article HERE.
NOTE: While the below procedure is for FactoryTalk ViewStudio  (ME or SE,) it is nearly identical to RSView32.
Using the DB Browser
Step 1: Open FactoryTalk ViewStudio ME, Enterprise (SE and ME,) or RSView32. Once open, double click on "Tags" in the project tree to open the HMI Tag Database.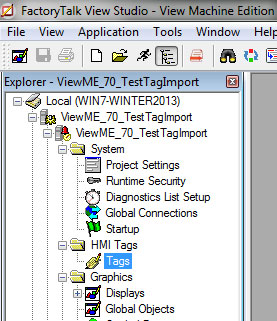 Step 2: From the toolbar above the Tag Database window, select the "Browser" icon, sometimes called the "Other DB Browser." This icon looks like a cylinder and can be seen depressed below: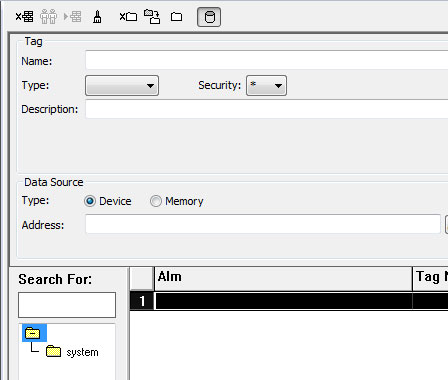 Step 3: In the "Import PLC Tags" popup window shown below, fill in the "tag folder" where you want the tags imported to. Then fill in your RSLinx shortcut (or topic) name.
NOTE: Be careful to provide the correct shortcut name, as it becomes part of all the Tag's addresses and is not easily changed.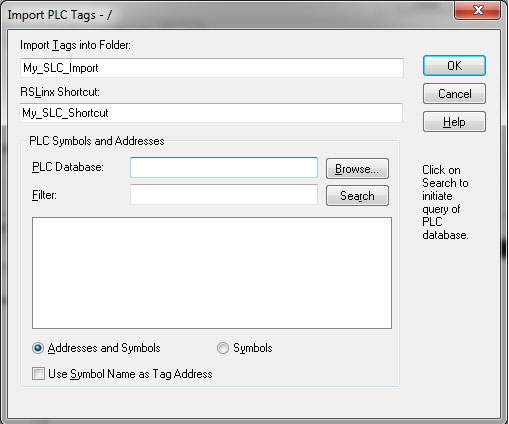 Step 4: Select the browse button, and browse to your PLC file as shown below. Formats currently supported include the PLC-5's .RSP, the SLC-500's .RSS, external database .CTD files, and legacy PLC .DSC database files.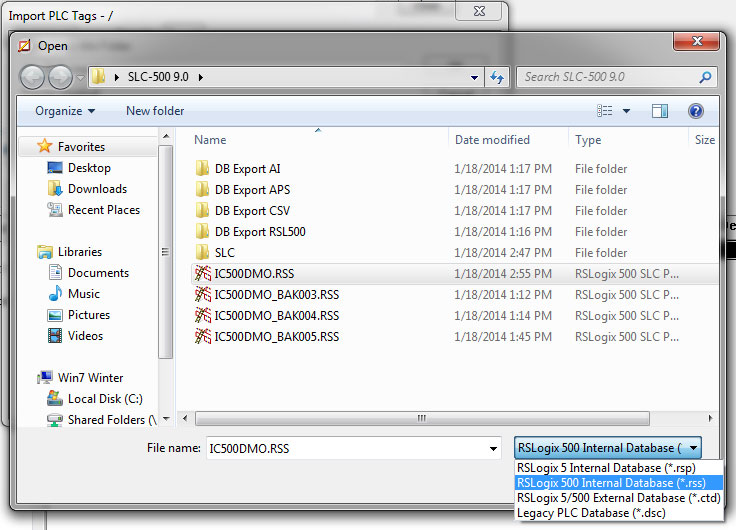 Step 5: From the returned list of tags, select the ones you would like imported. You can use the "shift key" to select a range of tags, and the "control key" to select individual tags.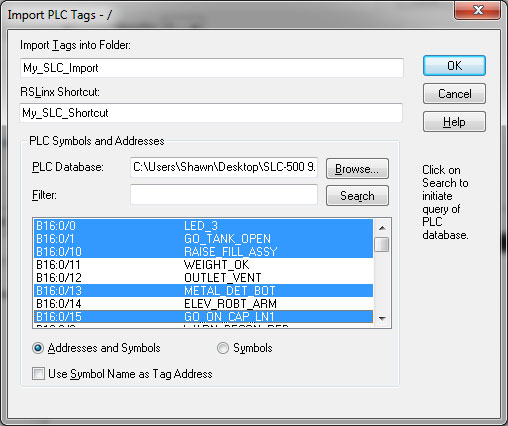 Step 6: When you're done selecting tags in the above window, press OK. Your tags will now begin to be imported. Afterwards, you should find the tags you selected in your View Tag database as shown below.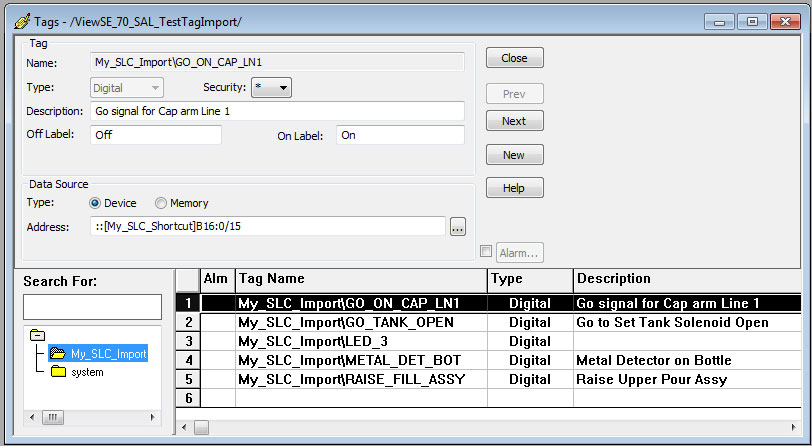 I hope you've found this "step by step" helpful. If you did, please consider visiting our Support page for several ideas on how you could help us.
Until next time, Peace ✌️ 
Shawn M Tierney
Technology Enthusiast & Content Creator
Have a question? Join my community of automation professionals and take part in the discussion! You'll also find my PLC, HMI, and SCADA courses at TheAutomationSchool.com.
If you found this content helpful, consider buying me a coffee here.
Latest posts by Shawn Tierney
(see all)
December 7 News: ABB, Sparkplug, Cybersecurity, Robots, Cobots, Omlox, Ethernet/IP & more (N151)

- December 7, 2023

Auvesy-MDT Octoplant: Automated Backups, Disaster Recovery, and More (P182)

- December 6, 2023