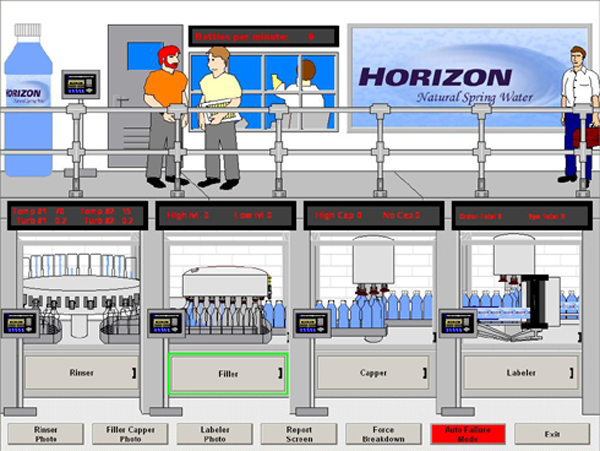 This RSView32 project is an updated version of my famous old
Juice Bottling demo
.
It was updated to simulate a portion of a water bottling plant for the purpose of providing data for RSSQL, Historian, and PlantMetrics.
New in this demo is a Labeler and Printer.
Requirements:
RSView32 Version: 7.0
Additional Requirements: 1024×768
I/O Size: 0
File Size: ?.?MB
Uploaded on: 02/28/05
Developed By: Shawn Michael Tierney
Download link: Shawn's RSView32 Horizon Water Bottling Demo
Sincerely,
Shawn Tierney
Automation Instructor and Blogger

If you enjoyed my article, you may like my courses at TheAutomationSchool.com
Eliminate Ads and get Free Downloads by becoming a Patron here
Have a news tip? Share it with us here
Shawn began sharing automation news and know-how online in 1996 when he launched his first BBS. Then in 1999 he moved to the internet launching ShawnMichael.com, which he later renamed ShawnMTierney.com. In 2013 he moved his automation efforts to a new website, TheAutomationBlog.com, which has since become the most popular independent industrial automation blog on the web.
Latest posts by Shawn Tierney (see all)
Click HERE to scroll down to view or leave comments
Note: This article was previously posted on the author's original websites, www.ShawnMichael.com and www.ShawnMTierney.com
Forum Comments:
---