"How do you create reports in RSView32" is a very common question, and it's one that's difficult to answer.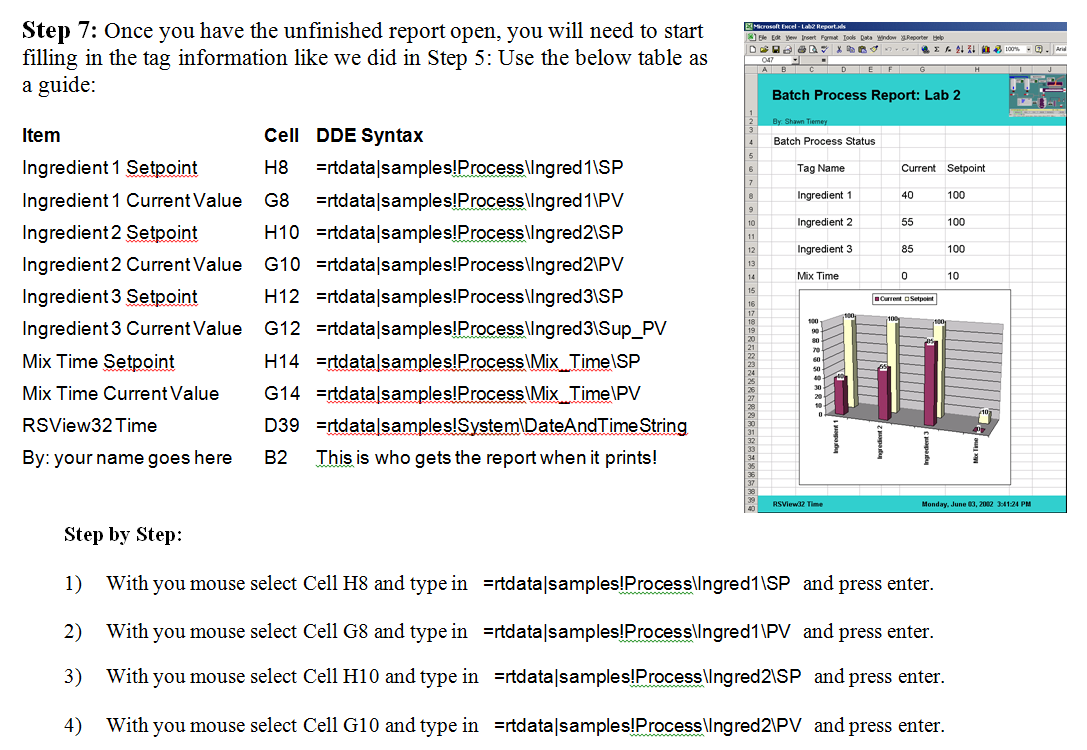 The problem is not that RSView32 reporting is hard, it's because there are several unique options available.
With that in mind, I put together a "RSView32 Reporting Hands-on Labs" document in an attempt to more fully convey how each RSView32 reporting option works.
Through several labs, step by step instructions guides the reader in creating reports in seven unique ways.
RSView32 Version: 6.30.17
Additional Requirements: RSView32 Report Utility, MSExcel, Resources CD, Messenger ,XLReporter Demo
I/O Size: 0 (Uses Samples Demo)
File Size: 3.09 mb
Uploaded on: 8-1-02
Developed By: Shawn Michael Tierney
Download Link: Currently available as part of HMI Bundle as of 220907
Until next time, Peace ✌️ 
Shawn M Tierney
Technology Enthusiast & Content Creator
Have a question? Join my community of automation professionals and take part in the discussion! You'll also find my PLC, HMI, and SCADA courses at TheAutomationSchool.com.
Latest posts by Shawn Tierney
(see all)
Note: This article was previously posted on the author's original websites, www.ShawnMichael.com and www.ShawnMTierney.com