In this edition of "Community Q & A" (formerly "Insight's Inbox",) I discuss with one of our community members at https://automation.locals.com what might be causing the issue he is having with his replacement PanelView Plus.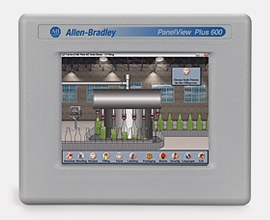 Community Question:
Our PanelView Plus 600 went bad, so in it's place we installed a PanelView Plus 6 600.
Everything works fine, except for the A-B motor that was setup with KEPserver Enterprise.
I've never worked with the KEPware drivers so the PanelView Plus can communicate with this device (motor).
How can I get the new panel to communicate with the motor?
Shawn's Reply:
Thanks for posting you community question! Below I'll share my thoughts:
When a PanelView Plus Project file, a .MER file, is created it includes all the RSLinx Enterprise and KEPserver Driver configuration files used in the application in FactoryTalk View Machine Edition.
But while the Runtime includes the configuration, a brand new (or reset to defaults) PanelView Plus only has the RSLinx Enterprise drivers pre-installed, and any additional KEPserver Drivers you wish to use must be installed by the user.
So based on the information in your post, the first step I would recommend would be to install the same KEPserver driver that the original programmer installed on the old PanelView Plus onto your new PanelView Plus 6.
The way you install KEPserver drivers onto a PanelView Plus is to flash the terminals firmware (which also erases it, so don't forget to backup any files or settings you need a copy of.)
For more information about flashing your PVPlus's firmware, check out my previous content below:
During the firmware flashing process, you will be asked if you would like to include any KEPserver drivers, at which point you should choose the same KEPserver driver that was installed on the old PanelView Plus (see example of this in the below picture.)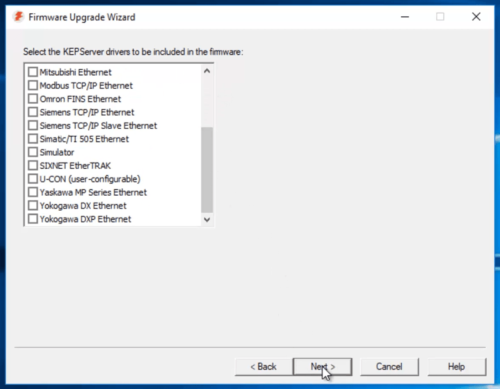 In summary, once you get the KEPserver driver installed on the new PanelView Plus, the old configuration files in your existing Runtime file should work.
---
If you have a question you'd like me to answer, please don't hesitate to post it to me at https://Automation.Locals.com.
And to learn more about the PanelView Plus, check out my PanelView Plus course at TheAutomationSchool.com in which you'll learn how to setup, edit and maintain the PVPlus HMI.
For a limited time, students who enroll in my PVP Basics+™ course also receive my upcoming PVPlus course, Ultimate PVP™ free of charge.
To find out more, check out the PVP Basics+™ course homepage here.
Until next time, Peace ✌️ 
Shawn M Tierney
Technology Enthusiast & Content Creator
Have a question? Join my community of automation professionals and take part in the discussion! You'll also find my PLC, HMI, and SCADA courses at TheAutomationSchool.com.