---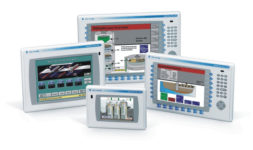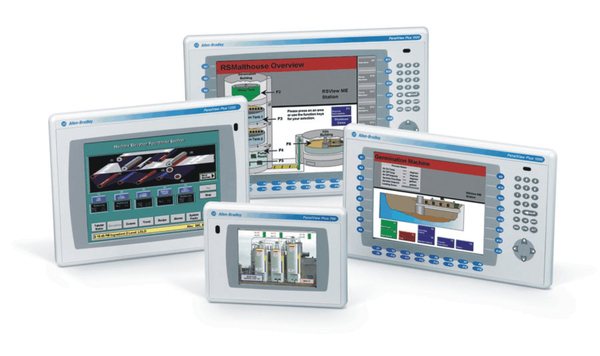 Earlier in the week in this blog post we discussed how flashing a PanelView Plus 6 over the network could take hours.
Today we'll take you step-by-step through a quicker way of flashing your PVPlus 6 by doing so using a memory card.
---
Flashing your PanelView Plus 6 firmware using a memory card or USB flash drive:
Step 1:
Launch the "ME Firmware Upgrade Wizard found under All Programs, Rockwell Software, FactoryTalk View, Tools:
Step 2:
Choose "create firmware upgrade card," then choose your detonation folder (typically the drive letter of your memory card or flash drive,) and then choose the model of your PanelView Plus:
Step 3:
Now choose the version you wish to upgrade your PanelView Plus to: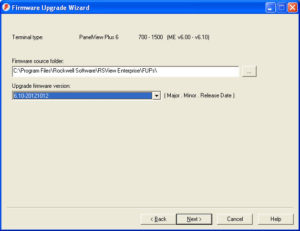 NOTE:
To obtain PanelView Plus firmware, visit the below Rockwell webpage and search on PanelView Plus (no contract required.)
Step 4:
Select any third party PLC Kepware drivers: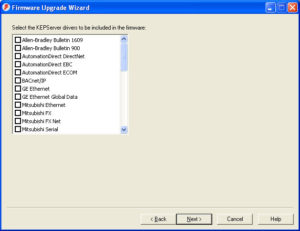 Step 5:
If everything looks right on the summary page, press finish and the wizard will copy the correct files to your memory card:
Step 6:
The Firmware should be copied to your card, after which you'll be prompted to click on OK:


NOTE:
Before proceeding with the PVPlus firmware upgrade, back up all your .MER files which are currently on the terminal. See this blog post for more information on how to do this.
Step 7:
Insert the memory card (or usb flash drive) into the PanelView Plus terminal and select "Upgrade" from the popup window. After roughly five minutes your PanelView Plus firmware upgrade will be complete and you can now remove your upgrade memory card.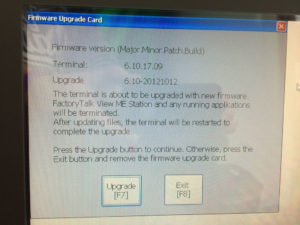 ---
I hope the above step-by-step instructions on how you upgrade your PanelView Plus firmware using a memory card was helpful.
If it was and you'll like to thank us please take a moment and visit our Support page for ideas on how you can support our site.
Until next time, Peace ✌️ 
Shawn M Tierney
Technology Enthusiast & Content Creator
Have a question? Join my community of automation professionals and take part in the discussion! You'll also find my PLC, HMI, and SCADA courses at TheAutomationSchool.com.
Latest posts by Shawn Tierney
(see all)