---
It's been a great year for The Automation Blog!
We've had a record number of visitors to our site this year, and we continue to see these numbers trending upwards as we head into 2018.
As we look back, here is a list of the top ten blog posts that were most read for 2017.
---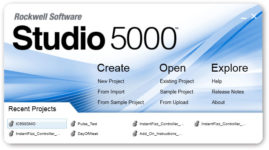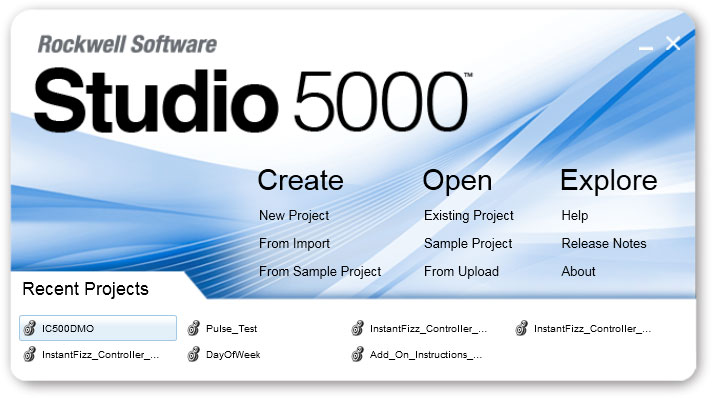 It's been just over a year since Rockwell launched Studio 5000 Logix Designer, and it seems I'm getting more questions about it now than ever before. As of version 21, Studio 5000 Logix Designer is the new name for RSLogix 5000. However, there are some changes above and beyond the product name you should be aware of before upgrading, and I list my top seven. Read More…
---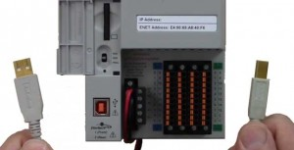 In today's article I walk you through how to configure RSLinx to communicate to a CompactLogix processor using USB.
Step 1) Locate your CompactLogix's USB port. Read More…
---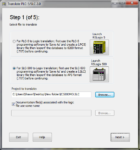 If you have a PLC-5 or SLC-500 program you would like to import into RSLogix 5000, look no further than Rockwell's free "Translate PLC-5 SLC 2.0 utility." This utility can save you hundreds of hours of manually re-entering code, and is available free of charge from the public Rockwell Tech Note #69790. Read More…
---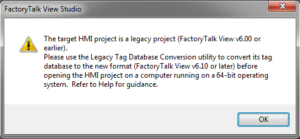 So you just got a new laptop with Windows 7 64 pre-installed? Welcome to the wonderful world of 64 bit computing!
By the way, and I hate to be the bearer of bad news, but you can't open any of your old FactoryTalk View APA files in your new 64 bit OS. Well, not without exporting the project database on 32 bit OS first. Read More…
---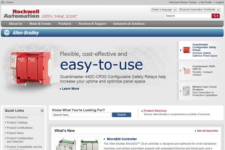 How to get free programming software for the MicroLogix 1000 and MicroLogix 1100: Read More…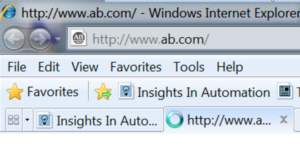 One of the best kept Rockwell secrets is for the last few years they have offered RSLogix Emulate 500 for free. With this software, you can test your SLC-500 or MicroLogix programs right on your PC, without the need to connect to a physical unit.
Emulate also supports "debug" files, a sort of reverse ladder logic used to simulate what happens as the process runs. Read More…
---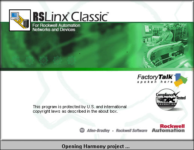 If you would like to display data from your Allen-Bradley PLC or PAC in Microsoft Excel, and have a licensed copy RSLinx Classic (aka RSLinx,) it can be accomplished using a few simple steps we'll cover in this article. Read More…
---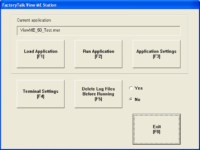 Recently a client asked how he would go about editing a PanelView Plus .MER file his customer had sent him. Unfortunately there' no simple answer to this question, so in today's article we'll cover the basic steps you need to take to extract ViewStudio projects from ME runtime files. Read More…
---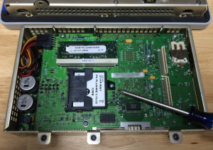 When powering on a PanelView Plus for the first time, it will boot up to the main "Configuration Mode" menu screen.
From there, the user has several options: Read More…
---
And our most popular Blog Post of 2017!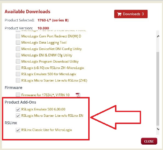 Free is good! I commend Rockwell on their efforts to improve their website, however it's disappointing they often don't provide redirects from old pages to new, leaving thousands of daily visitors landing on broken or missing pages like the one below: Read More…
---
As we plan for the new year, we are excited about the new content and resources that will be added.
Be on the lookout for a new Job Board where employers can advertise their latest automation job openings, the addition of our Product Spotlight advertising section for those looking to advertise their newest automation products, and we hope to expand our coverge to include products from Siemens, GE, Modicon to name a few.
Sincerely,
Tracey Tierney
Business/Marketing Manager, IIA
Have a question or comment on this article? Join our community to take part in the discussion! You'll also find all of my courses at TheAutomationSchool.com. (198 views)