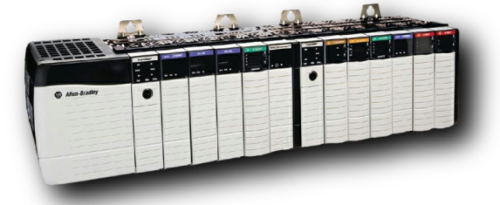 It's easy to forget that not everyone has used Rockwell's ControlLogix.
In fact, I was just reminded of this last week when I needed to review the below list of basics with a client:
---
1) Each new ControlLogix controller needs to have firmware downloaded to it.
Every time you open up a new ControlLogix, you'll find a controller with essentially no firmware. So your first step should be to fire up Rockwell's "Control Flash" tool to download firmware to your new controller.
---
2) Each ControlLogix controller supports multiple firmware versions, but can only be flashed to one version at a time.
Just like most electronics and cell phones, each ControlLogix controller supports a range of different firmware revisions. However, no one controller supports all revisions. Note: The most popular and widely supported version used today is version 20.

---
3) To find the firmware your controller supports, open the release notes found in the RSLogix 5000 or Studio 5000 help menu.
UPDATE 08/2022:
Starting with version 20.05, Rockwell stopped including this helpful chart in the software, so now the best place to find which versions your Logix controller supports is by using one of the below links:
There are many places where Rockwell lists hardware and firmware compatibility: AB.com, product manuals, tech notes, etc.
But I've found the easiest place to find a compatibility listing is inside RSLogix . Studio 5000, in the "release notes" which are found in the "help" menu.
---
4) RSLogix 5000 or Studio 5000 Standard (or better) is required to program the ControlLogix
The lowest cost programming software Rockwell sells to program the ControlLogix is RSLogix/Studio 5000 Standard. You can also use RSLogix/Studio 5000 Full or Pro. You can not use RSLogix/Studio 5000 Mini or Lite.
---
5) You can only program your ControlLogix controller with the same major release of software (RSLogix 5000 or Studio 5000) which matches the firmware currently loaded in your ControlLogix controller.
For examples, if you've decided to flash your ControlLogix controller to v20.xxx, you will need to install RSLogix 5000 v20.xxx on your PC in order to program your controller. This is often referred to as "lock step."
But if you have a newer ControlLogix which only supports v21.xxx and greater, you'll need to install the matching version of Studio 5000 on your PC.
NOTE: In almost all cases the minor revisions of software and hardware do not need to match. For the only exception to this, see this article.
---
6) Previously, when you purchased RSLogix 5000 you received multiple versions. However, this is not currently the case.
UPDATE 08/2022: To get versions of RSLogix prior to 20.05, customers must now purchase the Legacy option when purchasing Studio 5000. 
UPDATE 2014: A few weeks after this article had been written, and several months after the Previous Versions disc had been removed, Rockwell thankfully started including it once more. You can read the full article here:
Because ControlLogix controllers support multiple versions, for years Rockwell shipped several of the latest RSLogix 5000 versions with newly purchased copies of RSLogix 5000.
However, at some point in 2013 Rockwell changed this practice and is now only shipping Studio 5000 version 21 (see updated info above) with new orders of the part number which previously represented RSLogix 5000 packages.
Here at "Insights In Automation" we really hope Rockwell changes this practice ASAP. Most clients we know are not using v21, so unfortunately they are forced to download past versions from AB.com.

---
7) You can install multiple versions of RSLogix 5000 and/or Studio 5000 on the same PC.
The nice thing about RSLogix 5000 and Studio 5000 is, since version 10, you've been able to install multiple versions of RSLogix 5000 and Studio 5000 on the same PC.
This means you can actually have RSLogix 5000 versions 10, 11, 12, 13, 15, 16, 17, 18, 19, and 20 all installed "side by side." You can also install Studio 5000 versions 21, 23, 24, 26, 27, 28, 29 and 30 as well (currently only v19-30 support Windows 7)
However, Rockwell does not officially support RSLogix 5000 versions prior to 19 on Windows 7, so you may run into issues with older versions.
Note: You can also install one pre-10 version as well, but just one at a time per OS.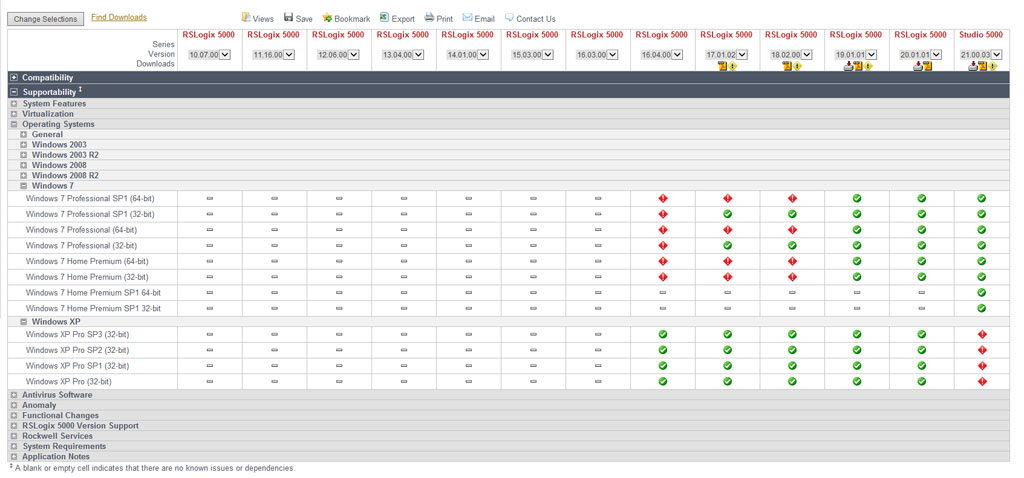 ---
I hope you've found these seven things you need to know before using ControlLogix helpful!
If you'd like to add your own tips to this list, just reply to this post using the "post a comment or question" link below.
Until next time, Peace ✌️ 
Shawn M Tierney
Technology Enthusiast & Content Creator
Have a question? Join my community of automation professionals and take part in the discussion! You'll also find my PLC, HMI, and SCADA courses at TheAutomationSchool.com.