---
In today's article we review how Rockwell's new 1756-L8xE (5580) line of processors stack up price wise with the 1756-L7x (5570) series.
Since Rockwell released its new 5580 processors (1756-L83E, 1756-L85E,) we've been receiving regular updates from our readers about the 5580's increased performance, as well as potential new firmware and software bugs (thanks to everyone who shared comments and sent in emails!)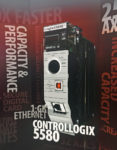 Now in today's article we're going to take a look at the pricing side, comparing the cost of buying a 1756-L83E or L85E to purchasing the last generation 1756-L73 or L75, along with a 1756-ENBT.
But before we look at the prices, let's first look at the technical differences between the L8xE and a L7x paired with an ENBT.
First, as we mentioned in our previous articles, the biggest improvement with the 5580 appears to be the processing speed of the CPU itself.
In fact, Rockwell states that most users will see a performance increase in the range of 5 to 20 times, and many readers have chimed in to say they're seeing at least that (in comparison, previous models often boasted of a 2-4 times performance improvement.)
Another upside of the 5580 series is that it now comes with 20% more memory over previous models.
Specifically, the L83E and L85E have 10mb and 40mb respectively, while the L73 and L75 have 8mb and 32mb respectively.
And the new 5580 series even come with larger SD cards, shipping with 2GB cards as opposed to the 1GB models that come with the 5570 family.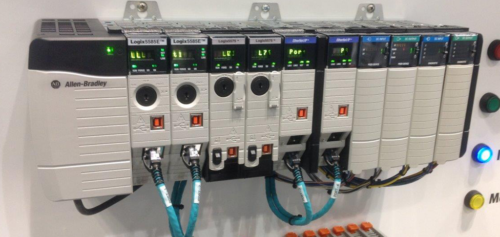 On to the 5580's integrated Ethernet port.
First we see a 10x increase in speed with support up to 1GB, whereas the last gen Ethernet modules (ENBT, EN2T, etc) topped out at 100MB.
Speed aside, comparing the total I/O capacity of these two systems is a little more murky.
On the one hand, the 5580 specifications list a combined Processor and Ehernet node limit.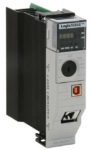 For the L83E that limit is 100 Ethernet Nodes, while for the L85E it's 300 nodes.
On the other hand, the L73 and L75 capacity is listed as 500 "connections," and the ENBT is listed as 128 CIP and 64 TCP connections.
So while the older 5570 system does support a large number of connections, that doesn't automatically translate into more connected Ethernet devices.
In fact, since many Ethernet devices require multiple connections per node, determining which system has the most capacity will likely come down to the actual hardware devices used.
NOTE: For an easy way to compare ControlLogix processor network capacity, check out this article.
Pricing: How they compare
Now that we have reviewed the major differences between the 5580 and 5570, lets move on to a price comparison.
First I'll list below the estimated street prices for the 1756-L83E versus the 1756-L73 and 1756-ENBT:
| Part | 5570 | 5580 |
| --- | --- | --- |
| L73 v L83E | $10,164 | $10,416 |
| Ethernet/IP | $2,151 | Incl. |
| Total | $12,315 | $10,416 |
Next I list the estimated street prices for the 1756-L85E versus the 1756-L75 and 1756-ENBT:
| Part | 5570 | 5580 |
| --- | --- | --- |
| L75 v L85E | $16,632 | $17,052 |
| Ethernet/IP | $2,151 | Incl. |
| Total | $18,783 | $17,052 |
Conclusion: Which is a better value?
On the surface, the 5580 series faster processor and Ethernet port seems to be a much better value based on the above estimated street prices.
That said, there's always a down side to using newly released hardware, as has been experienced by some of our readers in the form of new firmware and software bugs.
Additionally, if you install a new 5580 in your facility you may also need to install Studio 5000 v28 on all the PC's that service your ControlLogix systems. For larger organizations, or those without a Tech Connect contract, that could be the deciding factor.
But given those considerations, if you currently have a ControlLogix system in much need of a speed boost, then the 5580 could definitely warrant consideration given its much greater speed.
---
Until next time, Peace ✌️ 
Shawn M Tierney
Technology Enthusiast & Content Creator
Have a question? Join my community of automation professionals and take part in the discussion! You'll also find my PLC, HMI, and SCADA courses at TheAutomationSchool.com.
Latest posts by Shawn Tierney
(see all)