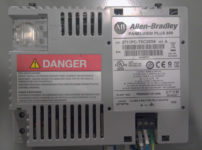 A client recently called me about issues he was having downloading to his new PanelView Plus 6 Compact.
He was using FactoryTalk ViewStudio version 6.1 which was the same version as the firmware on the unit. But, when he browsed for the panel in RSLinx Enterprise, at best he received a yellow question mark and the ME Transfer Utility wouldn't perform the download.
He also tried moving the .MER runtime file using a USB Flash Drive (as we've previously discussed here) but also found the .MER file wouldn't run when compiled for v6.1, and he resorted to compiling it as version 5.1 to get it to work.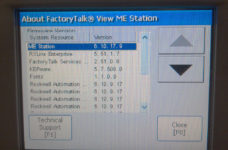 I was quite perplexed by his struggles, and visited the site myself to see what was going on. Indeed, even using my own laptop I couldn't get version 6.1 of the ME Transfer Utility to recognized his PVPlus 6 Compact. Only when I fired up my VMware image with version 7.0 of the ME Transfer Utility (installed by default with ViewStudio version 7.0) was I able to transfer the file.
When I contacted the factory, they confirmed this was a known problem. Apparently, the PVPlus 6 Compact hardware came out long after version 6.1 of the software was replaced by version 7.0. This makes me wonder why the hardware wasn't released as version 7.0? In any case, the only work around is in fact to use the ME Transfer Utility version 7.0.
The factory also stated that clients who didn't want to upgrade their ViewStudio to v7.0 should be able to install just version 7.0 of the ME Transfer Utility from the ViewStudio v7.0 installation files. To do so requires searching through all the ViewStudio installation files for the Transfer Utility installer, and running it.
Because this also requires the installation of the updated FTSP and RSLinx Enterprise, I'm not sure I would recommend this path before actually testing it myself. I'm concerned that doing this might break ViewStudio version 6.1, and just haven't had the opportunity to test it.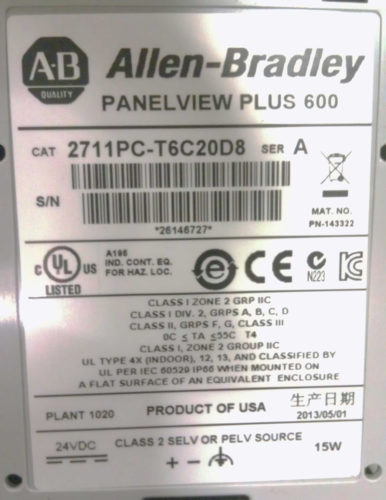 I did put in a request with Rockwell to have the v7.0 ME Transfer Utility posted to their free downloads page, and was told it would be added soon.
UPDATE: Kudos to Rockwell – it's been just a few days and the updated version 7.0 of the ME Transfer Utility is already available to download.
See this post for step by step instructions on how to download it, but (again) be forewarned that I have not personally tested this update with any version of ViewStudio other than v7.0, so I highly recommend if you're going to install this update alongside an older version of ViewStudio that you use VMware and take a snapshot prior to installing it.
Until next time, Peace ✌️ 
Shawn M Tierney
Technology Enthusiast & Content Creator
Have a question? Join my community of automation professionals and take part in the discussion! You'll also find my PLC, HMI, and SCADA courses at TheAutomationSchool.com.
Latest posts by Shawn Tierney
(see all)