NOTE: While this procedure works for older models as well, to see the a procedure written for the original PanelView Plus CE / VersaView CE click HERE:
So you have a PanelView Plus 7 and want to Enable and Use VNC to remotely view and or control it?
Well in today's article I'll show you step-by-step how to use the PanelView Plus Configuration Menu to do just that.
---
Step 1) Power on your PanelView Plus and return to the main configuration menu as shown below:

Note: If you don't know how to get back to the main configuration menu, check out my previous article on that topic:
Step 2) Select Exit from the main menu, and if prompted enter in the Desktop Access password. Next select Start, Settings, and Control Panel: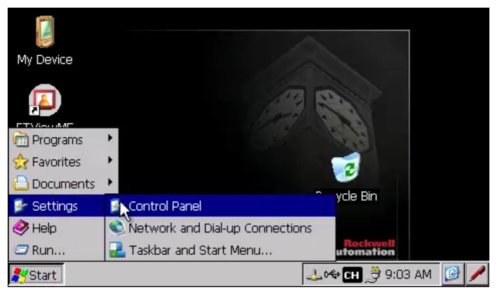 Step 3) Now in the Control Panel select Services on the bottom left: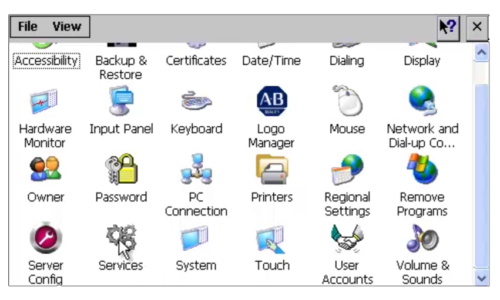 Step 4) Next in the Services screen select VNC Server to turn it on and make it change from Red to Green. Then select Done to close the Services screen: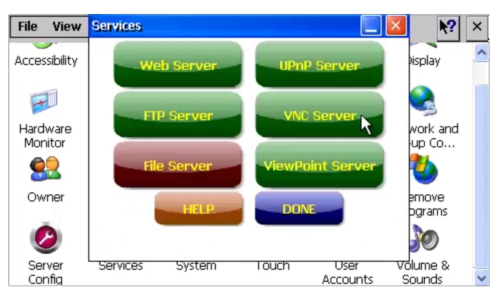 Step 5) Now select Server Config from the bottom left of the Control Panel: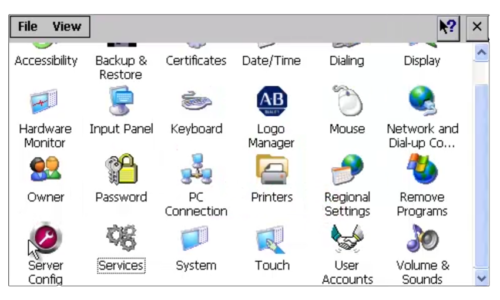 Step 6) Here select the VNC Server Tab and make any changes you need to make to the configuration.
Note: It's recommended to enable security along with requiring a password, especially for full control applications: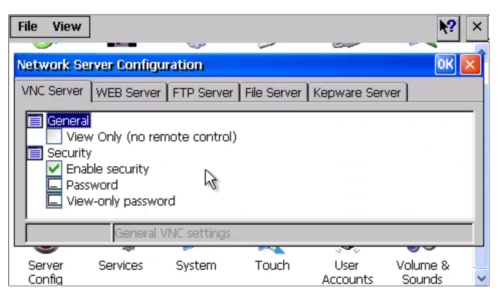 Step 7) When done select the OK button on the top right of the Network Server Configuration window, and then Yes if prompted to restart services:
Step 8) Now on your PC open an VNC client application like TightVNC and enter in your PanelView Plus 7's Ethernet IP address and then Connect to it: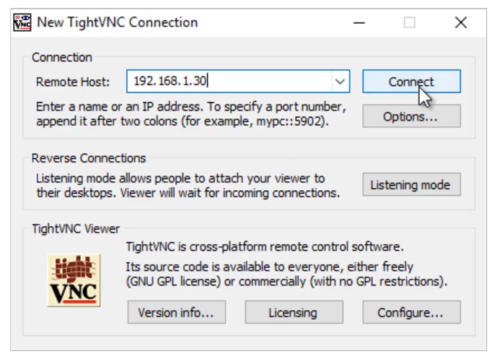 Step 9) Next, if a password is required enter it here and select OK: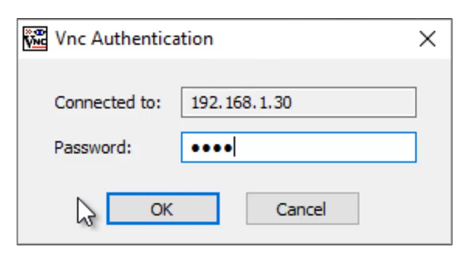 Step 10) After connecting, you should see a copy of your PanelView Plus 7's display inside of your VNC client. If you allowed full control, you should be able to control your PanelView Plus 7 remote from your VNC client as well: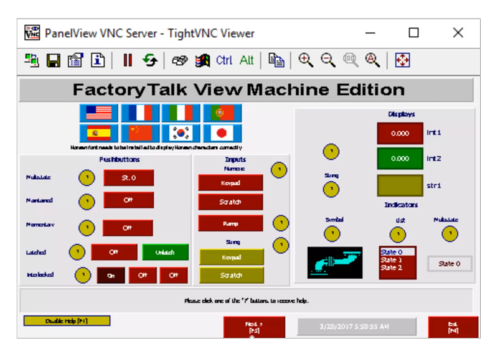 Question: Did you Find this article helpful? If so, please share it with co-workers and colleagues, and for more articles about the PanelView Plus click on the link below:
---
You can watch a video of the above procedure in the below video(s):
---
I hope you found this article helpful. If you have any questions please feel free to post them at automation.locals.com
Until next time, Peace ✌️ 
Shawn M Tierney
Technology Enthusiast & Content Creator
Have a question? Join my community of automation professionals and take part in the discussion! You'll also find my PLC, HMI, and SCADA courses at TheAutomationSchool.com.
Latest posts by Shawn Tierney
(see all)