I recently had a chance to review some of the Siemens presentations from their Manufacturing In America 2020 virtual event.
In today's article I'll highlight the slides that caught my attention from the presentation titled, "New Innovations in SIMATIC HMI/ IPC"
---
The New Siemens Unified Comfort Panel HMIs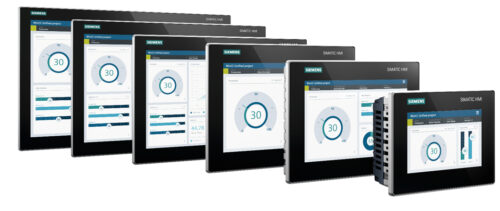 First up were several slides regarding their new Unified Comfort Panels.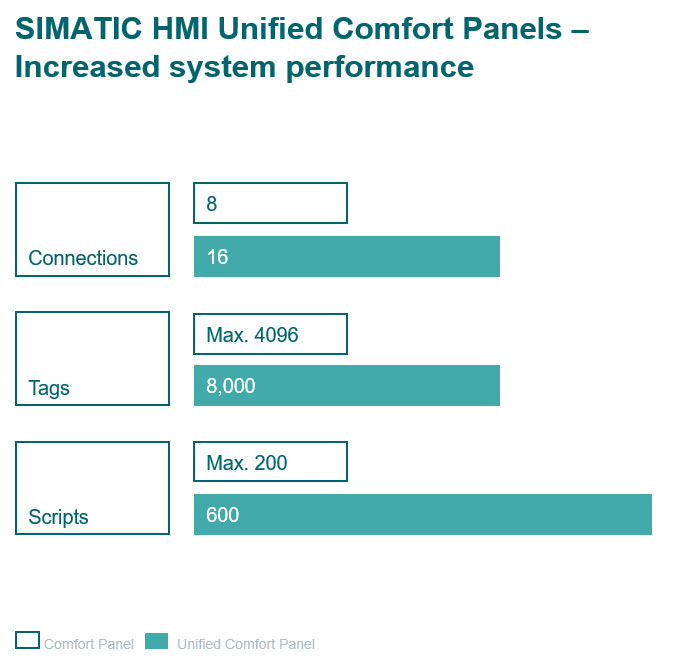 This new line of HMIs builds on the solid foundation of the current line of Comfort Panel HMIs, while adding new features and increased capacity.
To start, the durable glass front now supports the same multi-touch technology found in most modern smart phones.
And all of models (7″ to 22″) support the increased performance limits of 16 connections, 8000 tags, and 600 scripts (see comparison chart for details.)
While those performance improvements are impressive, I was even more impressed with the number of ports each of the new HMIs have.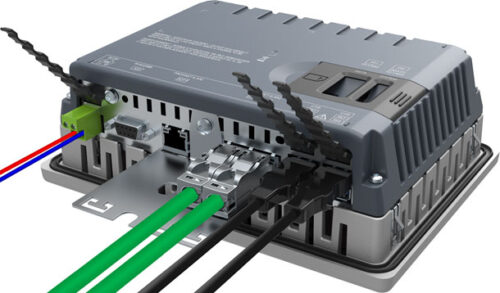 As seen in the accompanying images, these include (1) Gigabit Ethernet Port, (1) Two Port PROFINET Switch, (4) USB 3.0 ports, (2) SD Card Slots (one for system backup, one for customer use) and (1) 422/485 Serial Port supporting 3rd party PLCs.

Additionally, projects created for the Unified Comfort Panels can also be deployed on PC using a WinCC Unified PC Runtime.
Other new features include: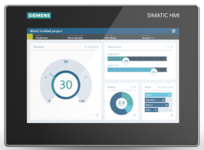 – SVG (Scalable Vector Graphics) Support
– Remote access via a standard web browser
– Advanced scripting based on JavaScript
– Pre-installed apps including Chrome browser, VLC media player, Libre Office, and Okular PDF viewer
– Edge app support, including MQTT, Notifier, and Flow Creator apps.
New Product Note:
Two things you'll want to keep in mind about this new HMI line:
First, to program these HMIs you'll need a license for SIMATIC WinCC Unified,  which is integrated into the new v16 release of TIA Portal V16.
And while much of the core functionality of the current Comfort Panel line comes forward, users should consult their local Siemens representative and/or distributor to see if this new line is a good fit for their current applications.
For even more details about the Siemens Unified Comfort Panels, check out Episode 56 of The Automation Podcast here

(releases on 06/26/20.)
---
What's New with Siemens IPCs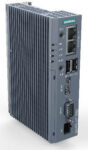 As far as the Siemens line of IPCs, first they announced the new IOT2050 as a replacement for the 2040 model.
With a 64 bit TI ARM SoC Processor, this new model has greatly enhanced performance along with two full USB interfaces.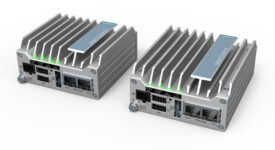 The Ultra Compact IPC, the IPC127E, was also featured prominently with its 4 Core Atom Processor, 4GB of Ram, 128GB SSD, and up to three LAN ports and four interfaces.
The IPC127E can also be purchased with either Windows 10 or Siemens Industrial OS (Managed Debian based Linux, 64Bit.)
Next up was the IPC527G, a high performance panel, box, or table mounted industrial PC with plenty of ports and four expansion slots.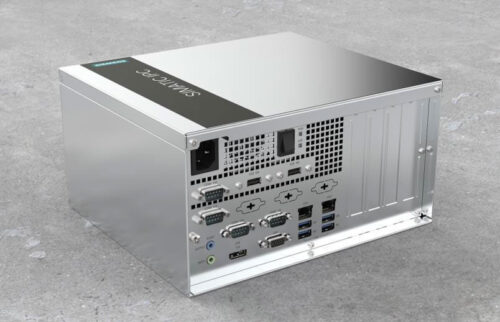 And for those looking for high end wide-screen Panel PCs, the IPC677E (also available without display) comes with an 8th generation Intel processor, 64GB RAM, NVMe SSD, USB 3.1 Gen. 2, and USB Type C ports.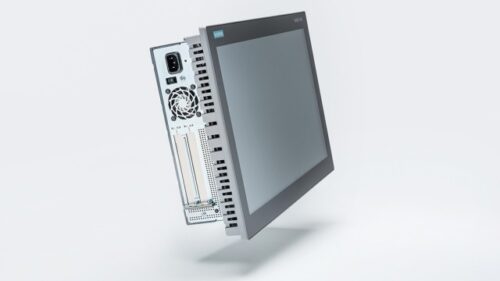 With three graphic ports (1 DVI, 2 DP,) three Gigabit LAN ports, six USB Ports (4 USB 3.0, 2 USB-C,) two PCIe expansion slots, and a 9 Pin Serial Port, the IPC677E is designed to be flexible.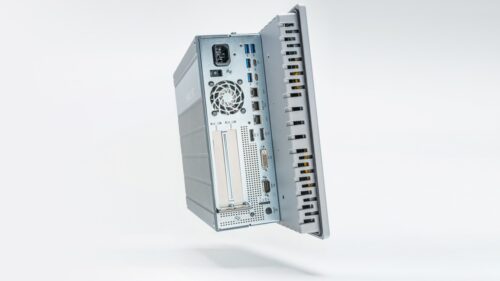 It's currently available with a capacitive multi-touch widescreen color display in  19″, 22″ and 24″ display sizes.
---
Well, those our my highlights from this year's Manufacturing In America's presentation titled, "Factory Automation – New Innovations in SIMATIC HMI/ IPC."
If you'd like to see the entire presentation, including updates on WinCC, Industrial Edge, and Mindsphere, head over to the Manufacturing In America website and search for "New Innovations in SIMATIC HMI/ IPC"
And if you think I left something out, or you'd like to share your own thoughts and comments, I invite you to do so by clicking on the "comment" link below my signature.
Until next time, Peace ✌️ 
Shawn M Tierney
Technology Enthusiast & Content Creator
Have a question? Join my community of automation professionals and take part in the discussion! You'll also find my PLC, HMI, and SCADA courses at TheAutomationSchool.com.
Latest posts by Shawn Tierney
(see all)