When the PanelView Component (PVc) first launched back in 2008, it heralded many innovative features for an Allen-Bradley HMI.
First and foremost was cost. The product line was released at substantially lower prices than previous Rockwell HMI's, and the development software was completely free.
In fact, you didn't even need software. You could simply take a PanelView Component out of the box, plug it into your laptop's USB port, and program it with nothing more than your web browser.
For those who needed to create their HMI design prior to receiving a physical unit, Rockwell also released a free "offline emulator." It allowed the creation and validation of projects without the physical hardware present.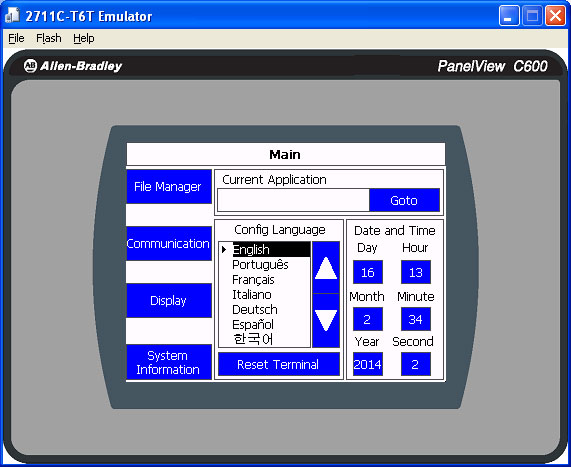 The development software also included streamlined communications configuration. It's easy to use interface was a very welcome change from the un-intuitive communications setup used in Rockwell's other HMI, the PanelView Plus. And, in addition to Allen-Bradley PLC communications, each PanelView Component also came pre-loaded with dozens of third party PLC drivers.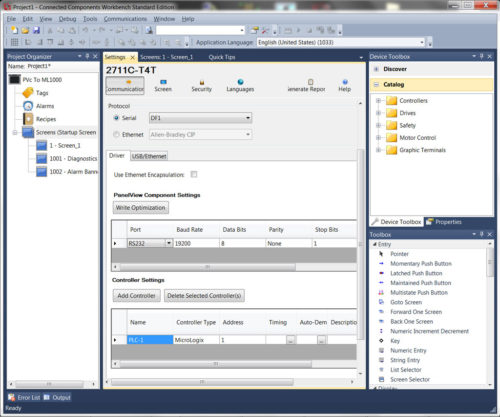 Hardware wise, all units had a DB9 RS-232 port as well as a terminal block connection for RS-422 and 485. They also came with USB ports for transferring programs using a standard USB cable or Flash Drive.

The 6″ and 10″ models were additionally equipped with an Ethernet port, an SD Card slot, and an easy to access battery used to maintain the unit's internal clock.
Shortcomings quickly emerge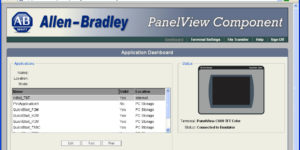 Shortly after beginning development on a project, shortcoming of the web based development software began cropping up. The speed of the in-browser designer, whether using the offline emulator or directly connected to the HMI, was typically very slow. A momentary pause would precede almost any action the user attempted to make.
If you could overlook the speed of project creation, there were still other issues. For one, the PanelView Component seemed to communicate to every major PLC except for Rockwell's own CompactLogix and ControlLogix processors.
While similarly priced HMI's didn't have this restriction, the folks at Rockwell were adamant about the product being designed for use with the MicroLogix and Micro800 PLCs (and nearly all major third party PLCs) and never would add support for it's Logix based programmable controllers.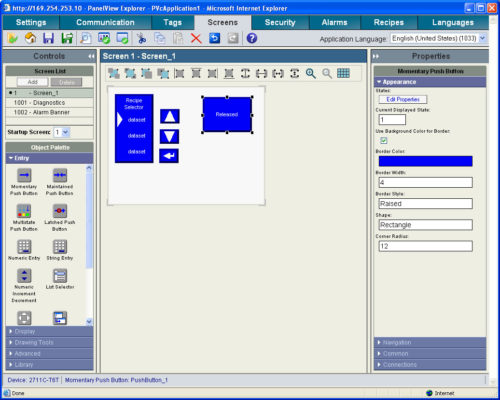 Another issue was actual HMI runtime performance. The PanelView Component family was designed for small applications, and when used for larger applications they quickly bogged down.
I personally worked with a local company to troubleshoot a persistant three second delay experienced when trying to use any operation on a 10″ touchscreen.
After some investigation we found the design engineer, who typically worked with PC SCADA software, had nearly 100 animations on his main display. The recommendation limit for the PanelView Component was 25 animations per screen.
Too little to late?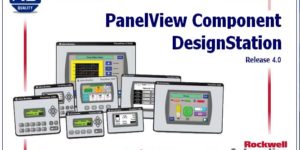 Rockwell did attempt to address the main issue of development speed by releasing a free "offline editor." Known as "PanelView Component DesignStation," it was indeed much quicker than the web browser designer.
In fact, it was so much faster it effectively eliminated all the development lag. However, it still lacked two major features which kept it from being on par with other HMI design environments.
First, it initially couldn't "validate" HMI projects. This meant you still needed to use the web browser based interface for that task. But even more of an oversight was the fact that the software didn't contain the simple ability to "download" an HMI project to the physical terminal.
While saving a project from the Emulator to a USB flash drive for the purpose of loading it into a physical unit made some sort of sense, not having the ability to just download a project directly to the terminal from the development software seemed like a major oversight.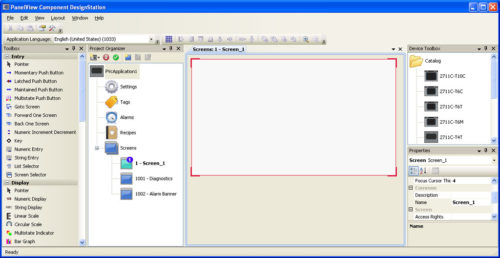 Quickly Forgotten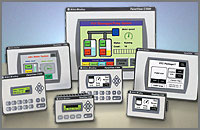 In the end, the above issues combined with poor experiences of early adopters relegated the PanelView Component to the "not worth the effort" category.
If not for some recent developments I'll discuss in tomorrow's blog, I believe it's quite possible the PanelView Component would have languished in relative obscurity.
So, what do you think? Did you have a horrible first experience with the PanelView Component that you'd like to share?
Or, do you perhaps think this blog is being a little too harsh on the PanelView Component? Let us know your thoughts by submitting the "post a comment or question" link below!
Until next time, Peace ✌️ 
Shawn M Tierney
Technology Enthusiast & Content Creator
Have a question? Join my community of automation professionals and take part in the discussion! You'll also find my PLC, HMI, and SCADA courses at TheAutomationSchool.com.
Latest posts by Shawn Tierney
(see all)