---
So you have a PanelView Plus 7 and want to enable its File Server?
Well in today's article I'll show you step-by-step how to use the PanelView Plus Configuration Menu to do just that.
---
Step 1) Power on your PanelView Plus and return to the main configuration menu as shown below:

Note: If you don't know how to get back to the main configuration menu, check out my previous article on that topic:
Step 2) Select Exit from the main menu, and if prompted enter in the Desktop Access password, after which you should return to the Windows CE Desktop: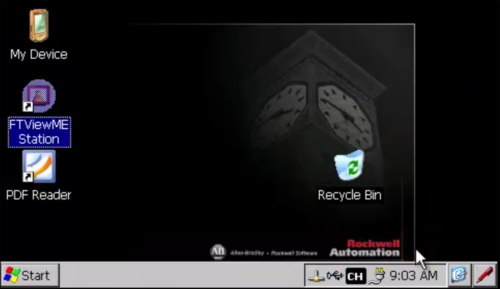 Step 3) Now select Start, Settings, and Control Panel: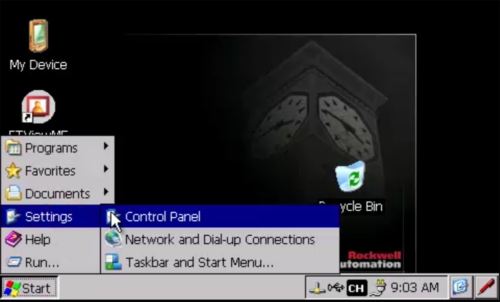 Step 4) Next in the Control Panel select Services from the bottom left: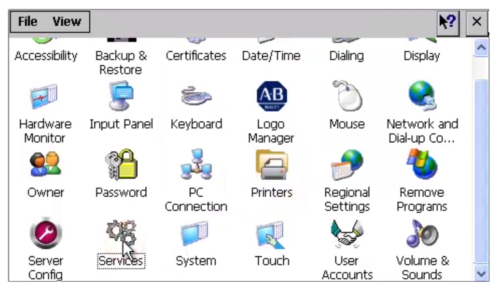 Step 5) Now in the Services screen, select File Server to turn it on and make it change from Red to Green. Then select Done to close the Services screen: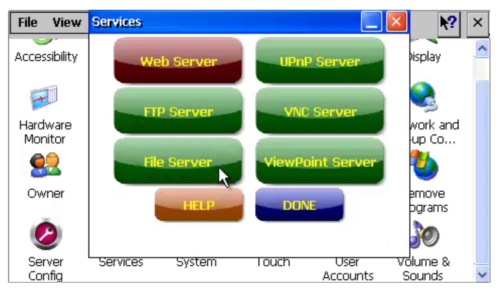 Step 6) Next, select Server Config from the bottom left of the Control Panel: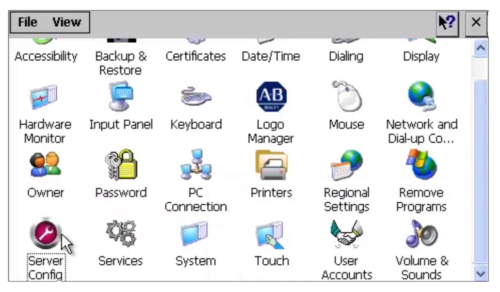 Step 7) Here select the File Server Tab and make any changes you need to make to the configuration.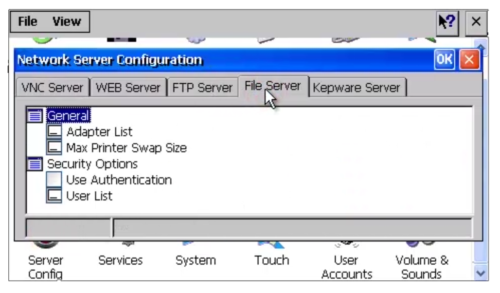 Step 8) When done select the OK button on the top right of the Network Server Configuration window, and then Yes if prompted to restart services: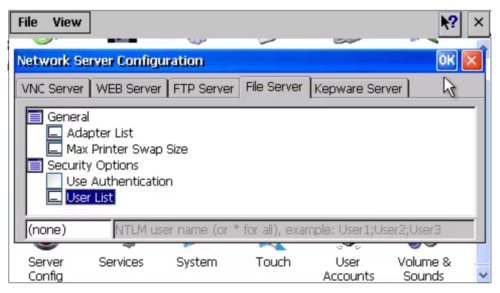 Step 9) Now on your PC open Windows Explorer and enter in you PVPlus 7's IP address to browse the available files and folders via the File Server: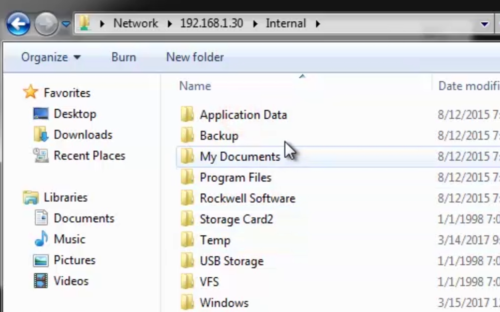 Question: Did you Find this article helpful? If so, please share it with co-workers and colleagues, and for more articles about the PanelView Plus click on the link below:
---
You can watch a video of the above procedure in the below video(s):
 

---
I hope you found this article helpful. If you have any questions please feel free to post them at automation.locals.com
Until next time, Peace ✌️ 
Shawn M Tierney
Technology Enthusiast & Content Creator
Have a question? Join my community of automation professionals and take part in the discussion! You'll also find my PLC, HMI, and SCADA courses at TheAutomationSchool.com.
If you found this content helpful, consider buying me a coffee here.
Latest posts by Shawn Tierney
(see all)