---
Rockwell's PowerFlex 525 is a popular VFD given the fact that it has a built-in Ethernet/IP port.
And in today's article I'll show you how to set the 525's Ethernet Address using its front Keypad and Display.
---
Step 1) Start from the main speed display: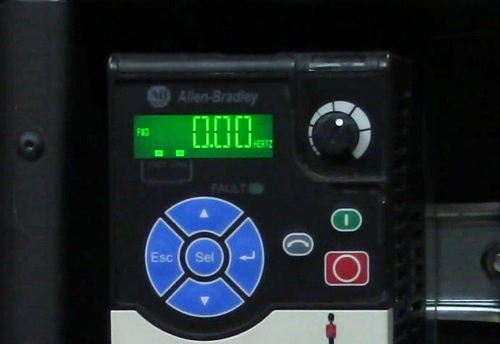 Step 2) Next press the "Enter" key: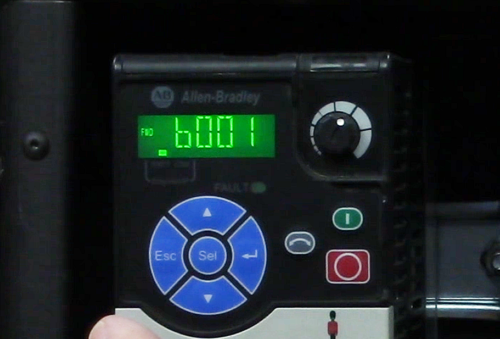 Step 3) Now press the "Up" arrow until your see the letter "C" followed by a parameter number: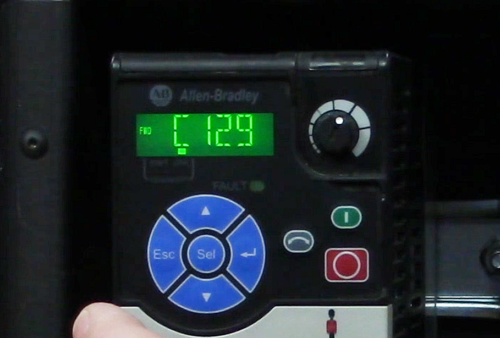 Step 4) Here press "Enter," and then press the "Up" or "Down" arrow key until you see the number 128: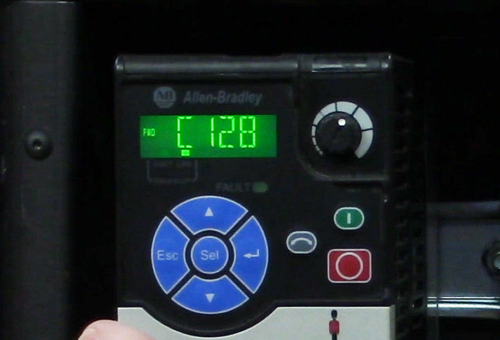 Step 5) By default, this setting is set to 2 which indicates the Drive is setup for Boot-P: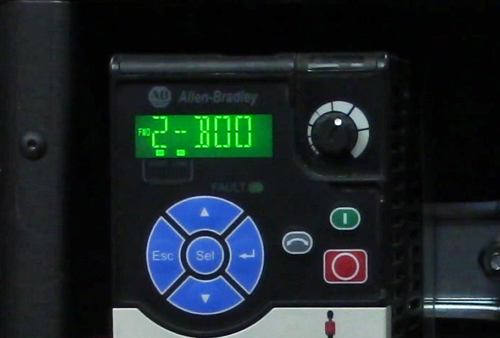 Step 6) In order for the Drive to use its parameters for its Ethernet IP address, we need to set this parameter to "1" by pressing the "Down" arrow key and then pressing the "Enter" key: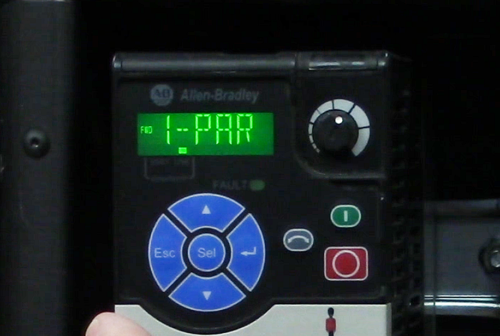 Step 7) Now press "Esc" and "Up" arrow once to display "C129," and then press "Enter":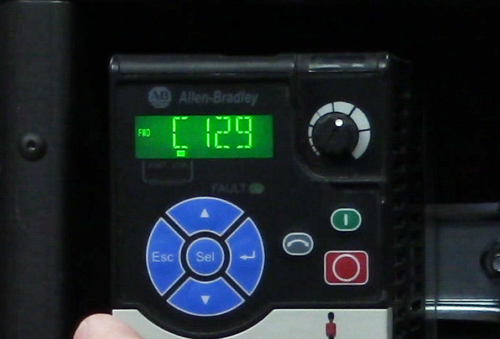 Step 8) Here use the arrow keys to dial in the first number (first octet) of the Drive's Ethernet IP Address. When done press "Enter":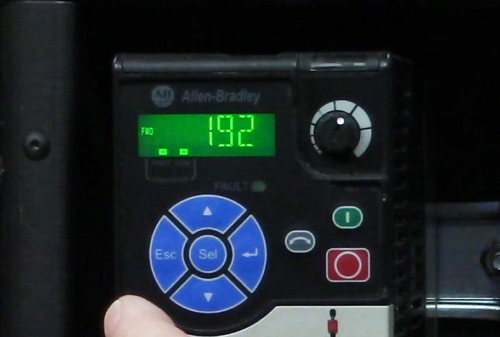 Step 9) Now repeat the last two steps to enter in the three remaining Ethernet IP address values in parameters C130, C131, and C132. In our example we entered in 168, 1,
and 55.
Step 10) Now use the same procedure to enter your subnet mask into parameters C133, C134, C135, and C136. In our example we entered 255, 255, 255, and 0: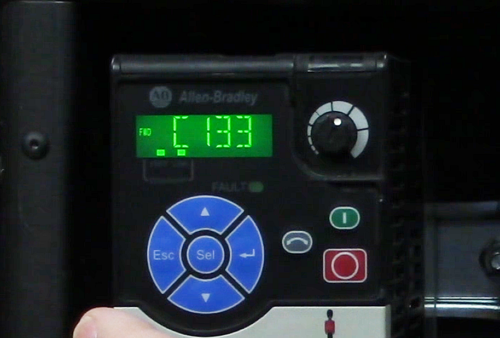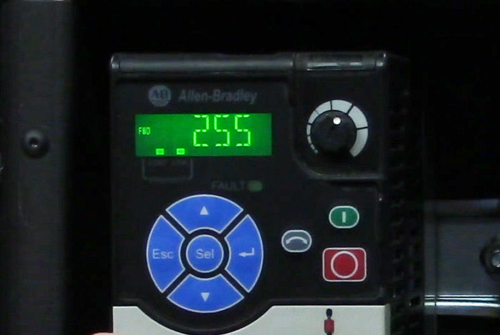 Step 11) If you have a network bridge or gateway linking your Drive's subnet to another network subnet, use the same procedure to enter in your default gateway address in parameters C137, C138, C139, and C140. In our example we could have used 192, 168, 1, and 1: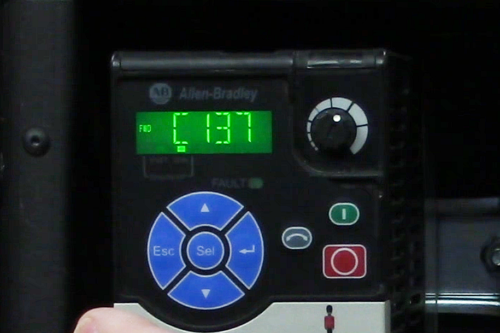 Step 12) With all of the above parameters entered, you now need to cycle power to the Drive for the new Ethernet settings to take effect.
Step 13) Once your PF525 Drive boots up again, you should see it in RSLinx Classic similar to how our's is shown below:

Question) Did you Find this article helpful? If so, please share it with co-workers and colleagues! You can also keep our site online with regular updates with a $1 monthly pledge at Automation.Locals.com
And to learn how to use the PowerFlex 525 with ControlLogix, check out my course at PAC Basics Course
---
You can watch a video of the above procedure below:
---
I hope you found this article helpful. If you have any questions please feel free to post them at automation.locals.com which I visit each weekday to reply to reader's questions.
Until next time, Peace ✌️ 
Shawn M Tierney
Technology Enthusiast & Content Creator
Have a question? Join my community of automation professionals and take part in the discussion! You'll also find my PLC, HMI, and SCADA courses at TheAutomationSchool.com.
Latest posts by Shawn Tierney
(see all)