---
Rockwell's PowerFlex 525 is a popular VFD given the fact that it has a built-in Ethernet/IP port.
And in today's article I'll show you how to set the 525's Ethernet Address from your PC.
---
Preface: Before you power on your PowerFlex 525, record its MAC ID address. It's located under the Drive's terminal cover on the left of the Drive itself: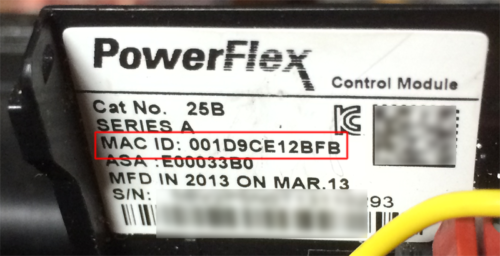 Also note that when you power on a new PowerFlex 525, or reset one to factory defaults, parameter C128 is set to BOOTP. This allows the PF525 to request an Ethernet IP address from a BOOTP server on the same network: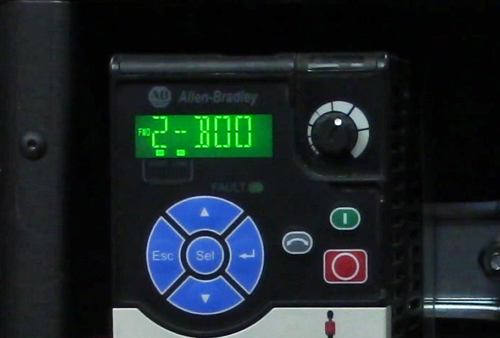 Step 1) Power on your new (or factory reset) PowerFlex 525.
Note: that if the Drive has been on for quite some time it will not request an address using BOOTP as often as it will after it is powered on.
Step 2) Next, on your PC open Rockwell's free BOOT-P DHCP Tool that is installed with RSLinx Classic: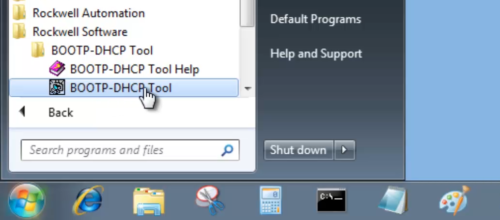 Step 3) If this is the first time you've launched this utility, you'll be prompted to enter in "Network Settings" (basic information about your network,) and at a minimum must enter in your Subnet Mask:
Step 4) Now after a few moments you should see your PowerFlex 525's MAC ID address appear in the top window of the utility as shown below: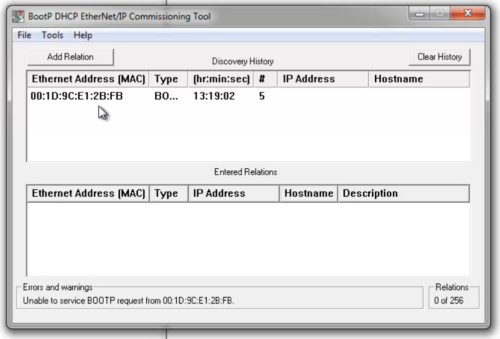 Step 5) To assign your PF525 an Ethernet IP address, right click on it and select "Add Relation":

Step 6) Next, type in the IP address you wish to give the PF525 and click on OK: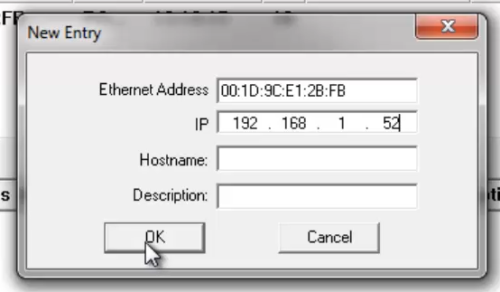 Step 7) Now your PF525 should show up in RSLinx.
NOTE: Currently this is a temporarily assigned address, and will be lost if you power cycle your Drive unless you turn off BOOTP as shown in the following steps.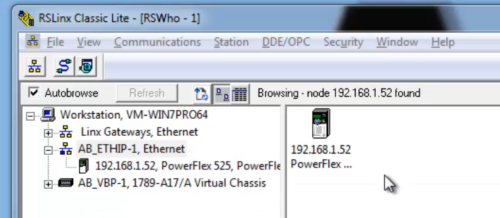 Step 8) Some Rockwell devices like the PF525 can have their BOOTP setting disabled from within the BOOTP DHCP Tool. To do so, right click on the Drive's MAC ID in the lower window of the utility, and then select Disable BOOTP/DHCP:

Step 9) If it is successful you will see the "Command successful" message as shown below:

Step 10) You can also disable BOOTP and make changes to the PF525's Ethernet configuration from inside of RSLinx Classic. To do so, right click on the Drive and select Module Configuration: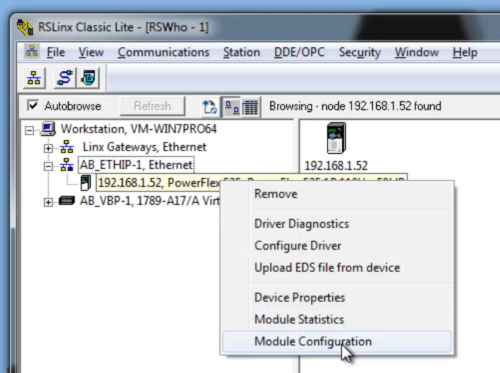 Step 11) Next select the Port Configuration tab, then Static, and then enter in (or change) the IP address and Subnet mask of the drive: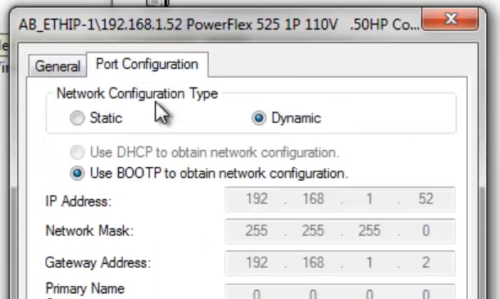 Step 12) Once you've completed making your changes be sure to cycle power tothe PF525 to enable all of the changes:
Question) Did you Find this article helpful? If so, please share it with co-workers and colleagues! You can also keep our site online with regular updates with a $1 monthly pledge at Automation.Locals.com
And to learn how to use the PowerFlex 525 with ControlLogix, check out my course at PAC Basics Course
---
Below you can watch a video of the above procedure:
 

---
I hope you found this article helpful. If you have any questions please feel free to post them at automation.locals.com which I visit each weekday to reply to reader's questions.
Until next time, Peace ✌️ 
Shawn M Tierney
Technology Enthusiast & Content Creator
Have a question? Join my community of automation professionals and take part in the discussion! You'll also find my PLC, HMI, and SCADA courses at TheAutomationSchool.com.
If you found this content helpful, consider buying me a coffee here.
Latest posts by Shawn Tierney
(see all)
December 7 News: ABB, Sparkplug, Cybersecurity, Robots, Cobots, Omlox, Ethernet/IP & more (N151)

- December 7, 2023

Auvesy-MDT Octoplant: Automated Backups, Disaster Recovery, and More (P182)

- December 6, 2023