In Today's article I discuss the new error message that pops up when you create a runtime for a pre-10 version of FactoryTalk View Studio.
Recently, a student asked me why he was getting an error message when he created a version 8 .MER runtime file in version 10 of FactoryTalk Machine Edition.
To find out, I booted View Studio v10 up and attempted to create a v8 runtime.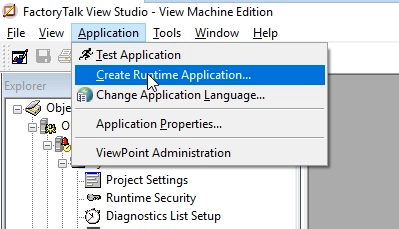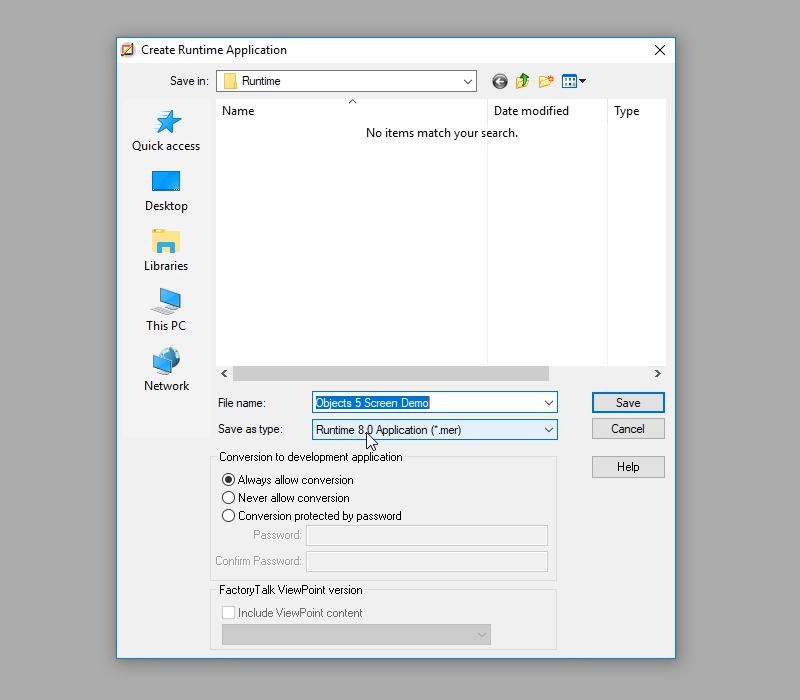 Doing so resulted in the following error message: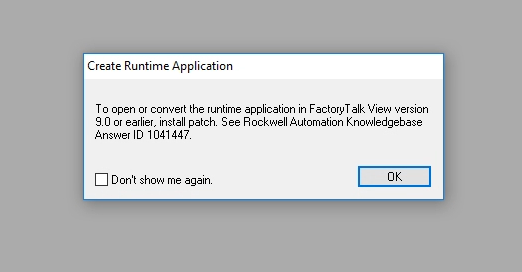 At first glance, you may think this message is instructing you to install a patch for v10.
But a closer inspection reveals the error message is actually saying to restore this .MER file using View Studio 9 or earlier will require those older versions of View Studio to be patched.
For more information, as well as a link to the patch, click HERE.
---
To watch a video demonstration of the above, check out Episode 45 of The Automation Minute Season 4 below:
---
If you found this article helpful, please share it with your colleagues on LinkedIn, Facebook, Twitter or Goggle Plus!
And if you know anyone who would benefit from Allen-Bradley PLC, HMI, or SCADA training, please let them know about my affordable courses over at TheAutomation School.
You can also share your own thoughts and opinions on this subject by clicking on the "post a comment or question" link below.
Until next time, Peace ✌️ 
Shawn M Tierney
Technology Enthusiast & Content Creator
Have a question? Join my community of automation professionals and take part in the discussion! You'll also find my PLC, HMI, and SCADA courses at TheAutomationSchool.com.
Latest posts by Shawn Tierney
(see all)