---
So you have a PanelView 550 Series A with a "hard to find" backlight that's failed and needs replacement?
Well, the good news is that there are several third parties that have come out with an LED version of the lamp that's inexpensive, easy to install, and runs much cooler that the original.
If fact, I recently purchased one to install in a friend's terminal, and in this article I'll share some pictures of the replacement process.
---
Step 1) Disconnect power from your PanelView 550, then remove the back cover and failed lamp, if it's still installed (below the cover and lamp have already been removed:)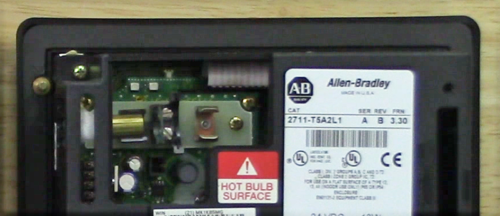 Step 2) Unscrew the lamp and lens bracket and remove it.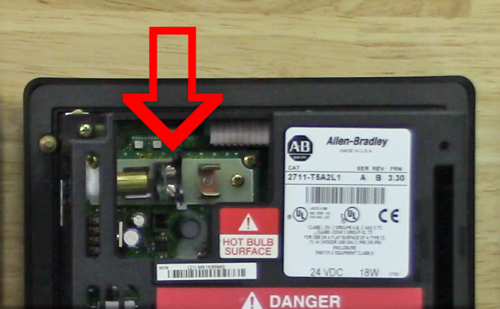 Step 3) Remove the replacement LED lamp from the packaging (you can purchase it here).
Step 4) If you have concerns about the lamp becoming loose, install the anchors: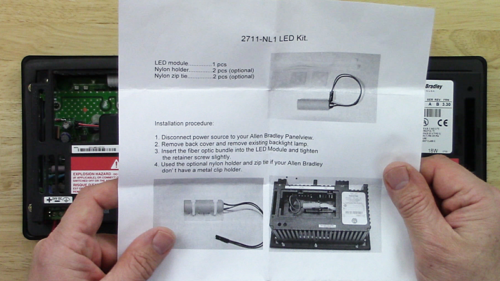 Step 5) Slide open end of the LED lamp as far in on the fiber bundle as you can: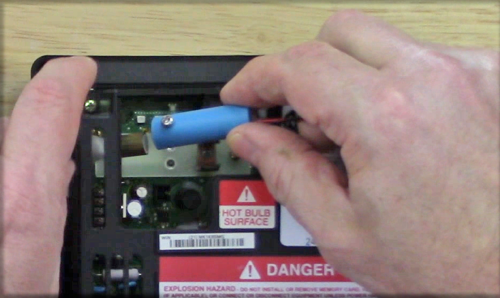 Step 6) Secure lamp by tightening the set screen (be careful not to over-tighten).
Step 7) Slide the lamp into the metal lamp holder clip: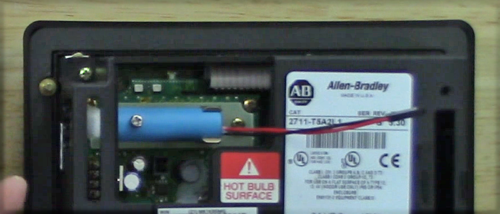 Step 8) If you installed the anchors in step 6, now go ahead and install the tie wraps (not shown).
Step 9) Plug the lamp connector into the PanelView 500 lamp socket.
NOTE: Since there are no polarity markings on the socket, you have a 50/50 chance of getting the polarity correct. With my PanelView 550, the correct polarity had the Red wire on top:)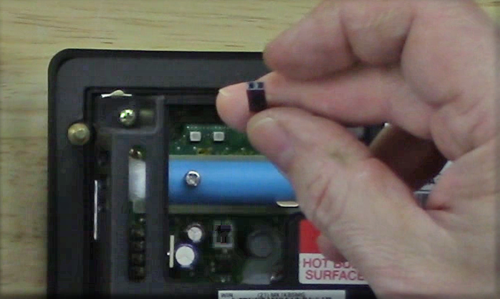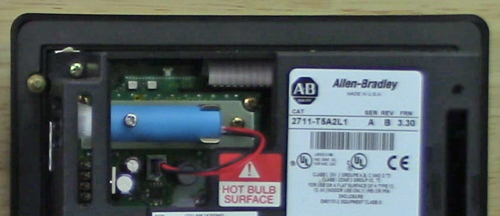 Step 10) Replace the back cover and power on your PanelView 550. If the new lamp doesn't light, power the PanelView 550 back off, and reverse the lamp connector.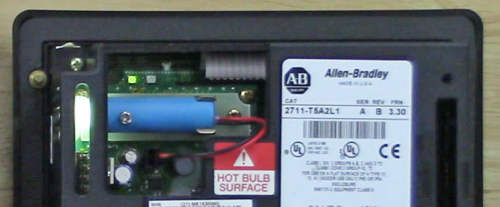 Step 11) Once working, replace the PanelView 550's back cover and you're finished: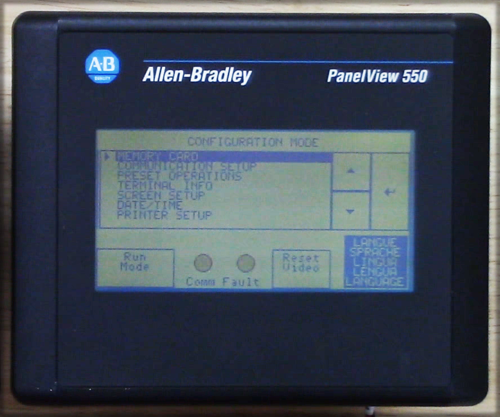 ---
If you'd like to watch a video demonstration of the above, check out Episode 21 of The Automation Minute Season 4 below:
---
I hope you've found the above information above about replacing the lamp on a PanelView 550 helpful.
If you have any questions, or would like to comment on the above article, please feel free to click on the "post a comment or question" link below.
You can also become a Patron to support my work at Automation.Locals.com and in return receive free downloads of my sample, videos, and blog articles.
Until next time, Peace ✌️ 
Shawn M Tierney
Technology Enthusiast & Content Creator
Have a question? Join my community of automation professionals and take part in the discussion! You'll also find my PLC, HMI, and SCADA courses at TheAutomationSchool.com.
If you found this content helpful, consider buying me a coffee here.
Latest posts by Shawn Tierney
(see all)
December 5 News: 50kg Robot, Ex Tablet, IOLink, Ethernet-APL, MQTT QOS, Logix/View Docs & more (N150)

- December 5, 2023

November 30 News: TIA Portal v19, Productivity Suite 4.1, Industrial Strip Light, OPC Pub/Sub & more (N149)

- November 30, 2023

MOXA's New Industrial Computers (P181)

- November 29, 2023