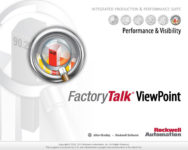 In a blog post last week I described ViewPoint as a software package which adds webserver capabilities to the PanelView Plus and FactoryTalk View Site Edition (aka Supervisory Edition.)
However, before you can publish your FactoryTalk View Studio graphic displays using ViewPoint, you'll need to download and install it first. In today's article I'll show you where to get ViewPoint, and how to install it.
Downloading the ViewPoint Administration Tool.
To start, we need to download a copy of the FactoryTalk ViewPoint Administration Tool. To do this we start by visiting this Rockwell website:
http://download.rockwellautomation.com/webupdates/enter.aspx
Once there, you'll need to enter the serial number of your FactoryTalk View Studio development software, as well as your company name: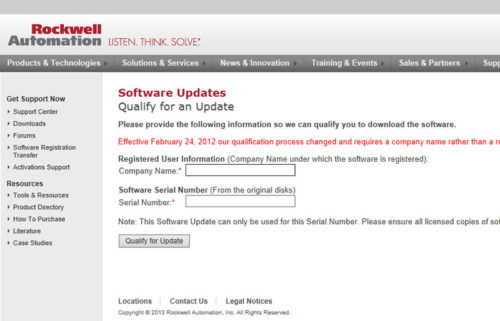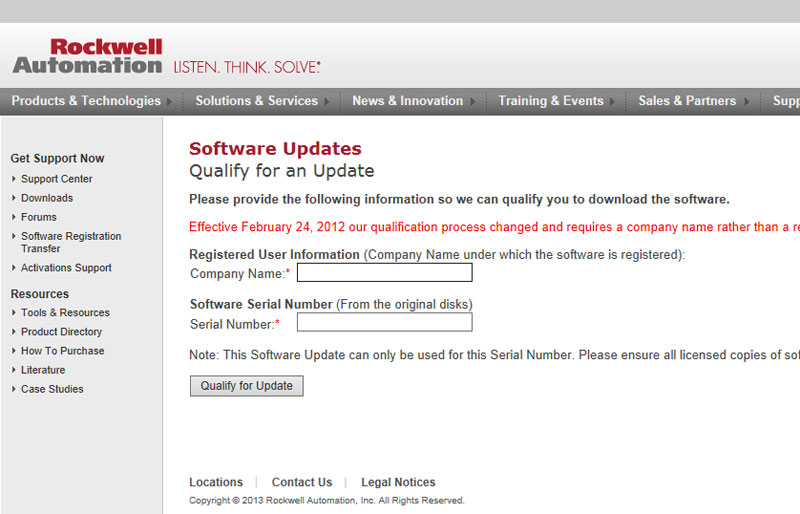 Once your company name and serial number is accepted, you'll be brought to the software download page. Type "ViewPoint" into the search box and press enter: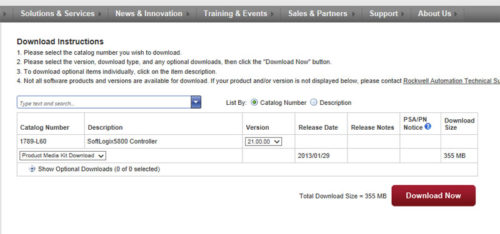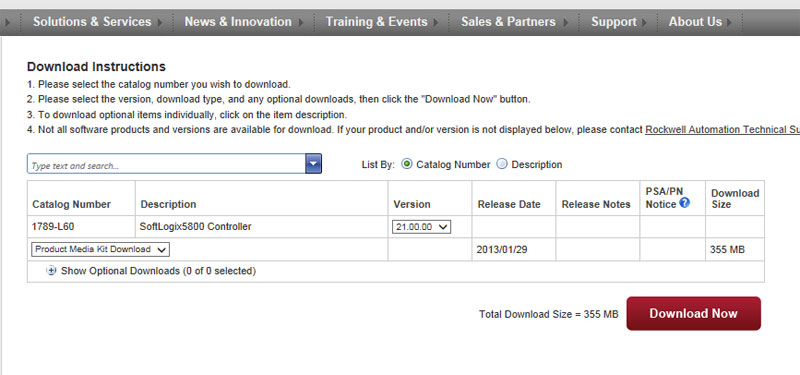 You'll now see ViewPoint show up in the list below the search box (as seen below.) Select it, and then press the red "Download Now" button: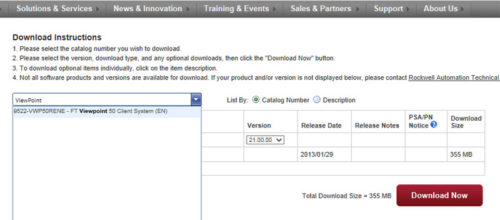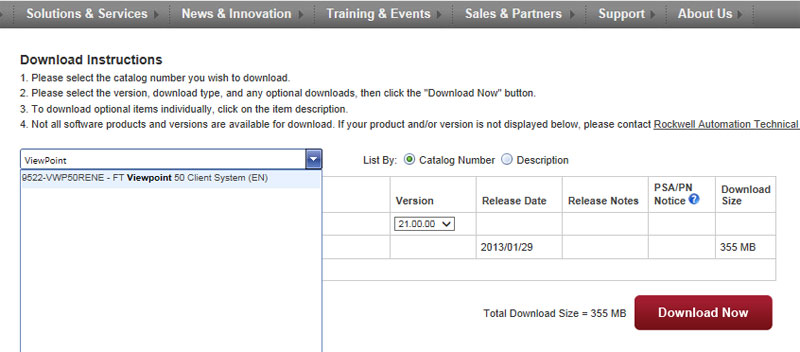 Accept the license agreement to continue:


If you've downloaded software from Rockwell before, you'll already have their download manager installed. If that's the case, you'll be taken directly to downloading the software as pictured below: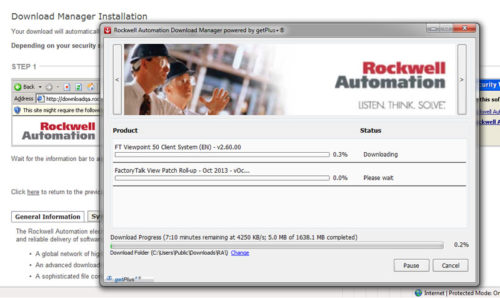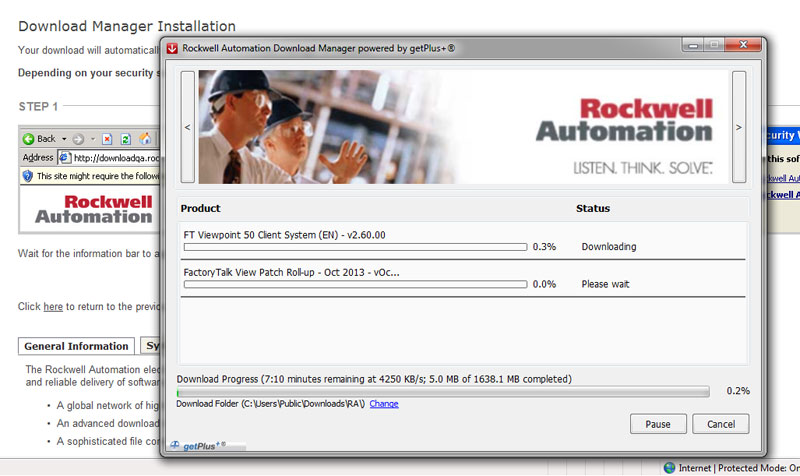 However, if you don't have Rockwell's downloader software installed, you'll be prompted to walk through downloading and installing it before you can download ViewPoint.
Installing the ViewPoint Administration Tool.
Once the ViewPoint Installer is downloaded, you'll need to drill down through the folders until you find the ViewPoint "setup" program shown below: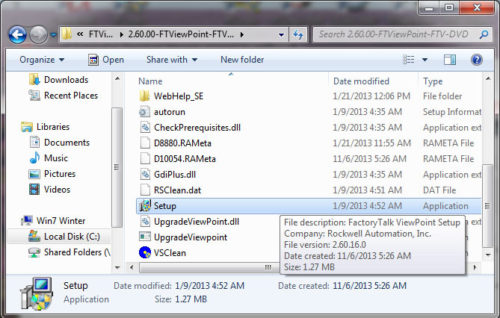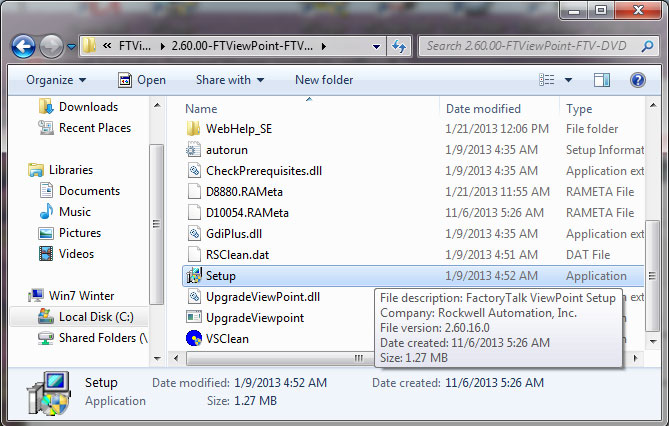 Now double click on the "setup" program to launch the installation wizard.
This wizard is fairly straight forward and depending on your version of ViewStudio you'll either have the option to install ViewPoint for ViewME, or ViewPoint for both ViewME and ViewSE (as seen below:)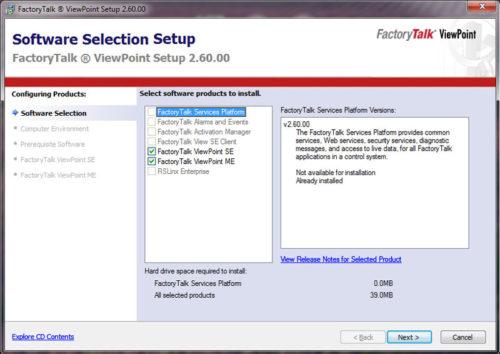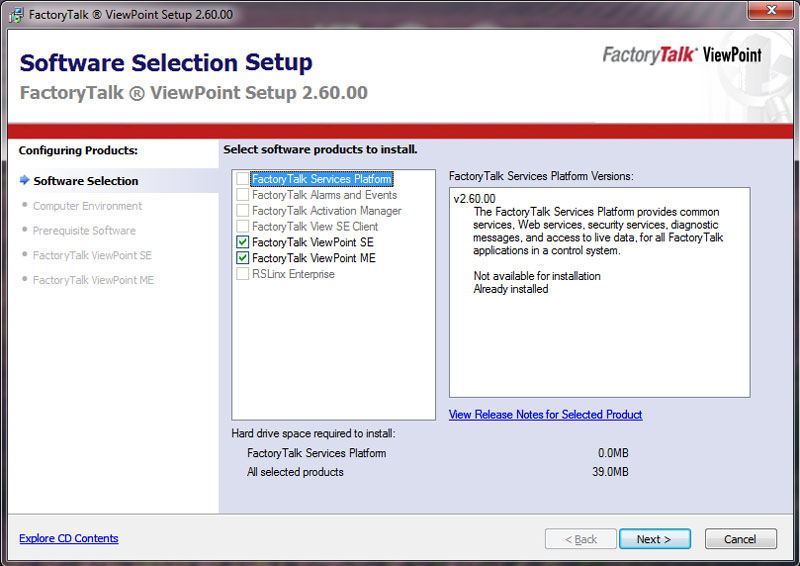 Additional installation notes:
– If Windows IIS is required but not installed, you'll be prompted to install it and a link will be provided to do so (this is a handy link – thanks RA!)
– If you've downloaded a version of ViewPoint which is incompatible with the version of ViewStudio you have installed, you won't be able to proceed with the installation and there will be a note pointing out the version incompatibility.
Well I hope the above explanation of how to download and install ViewPoint is helpful. Now that we have ViewPoint installed, for the next blog I plan to walk you through publishing your ViewME project using this software. Until then, if you have a comment or question please don't hesitate to click on the "post a comment or question" link below to post them.
Sincerely,
Shawn Tierney
Automation Instructor and Blogger

If you enjoyed my article, you may like my courses at TheAutomationSchool.com
Eliminate Ads and get Free Downloads by becoming a Patron here
Have a news tip? Share it with us here
Shawn began sharing automation news and know-how online in 1996 when he launched his first BBS. Then in 1999 he moved to the internet launching ShawnMichael.com, which he later renamed ShawnMTierney.com. In 2013 he moved his automation efforts to a new website, TheAutomationBlog.com, which has since become the most popular independent industrial automation blog on the web.
Latest posts by Shawn Tierney (see all)
Click HERE to scroll down to view or leave comments