There are many challenges to having the right technical people on staff to be able to support complex control systems.
And there are often times where these technical people (automation engineers, electronic techs, maintenance electricians) get handed something and are expected to reverse engineer it.
This is not an easy task, as you're often dealing with multiple communication protocols, different types of IO, complex safety circuits, and machine builder code (like PackML) that has a steep learning curve.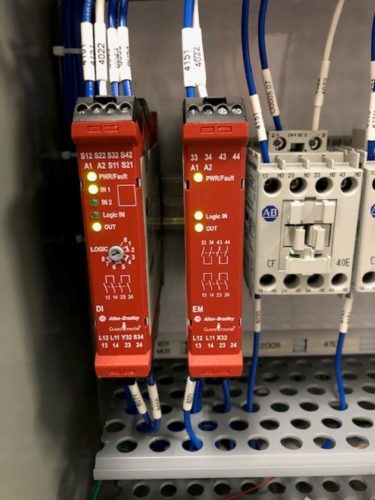 Why shouldn't companies rely exclusively on vendors for support?
The bottom line is that downtime is expensive.  This is especially true in certain industries and processes.
For example, certain batch processes have steps which must happen in a timely manner, and dairy must process milk timely to maintain freshness or it must be dumped.
When a company is reliant on outside support from vendors, there is only so much that can be done over the phone.
Often the issues require a vendor to travel to the site, and vendors only have so many resources.
Another point that has impacted me in food manufacturing is that most of the OEM machine builders are overseas.
While they have technicians in the states, they usually are not as familiar with the machine since they were not part of the machine building process.
Also, not all vendors have 24/7 support, and some European vendors can only support when they have personnel in the office, which could have you waiting until early in the morning to get support.
How does a company set their technical resources up for success?
There are strategies to set your technical resources up to be able to support the facility without having to add substantial head count.
The key is partnership with the vendors, setting expectations and standards, and having the technical personnel get involved early.
When engineering is seeking a vendor and negotiating the contract, it is crucial to make sure they know that everything should be open source and the source code will be handed over to the customer after the SAT (Site Acceptance Testing).
Proprietary systems and black boxes will always result in the end user becoming dependent on the vendor for support.
This can be alleviated if the end user creates an automation and electrical standard prior to negotiations, which is a proven strategy to help you insure your team is able to maintain the equipment your company plans on purchasing.
There are always going to be exceptions to your standard that will have to be discussed.  And that is okay; the last thing you want to do is force the OEM to use a technology that they're not familiar with, after all they're the experts on their equipment.
As much as you can standardize, however, the easier it will be for your technical personnel to support the equipment without additional time-consuming training.
As much as possible you'll also want to include your maintenance and automation techs in design, functional specification reviews, Pre-FAT trips, FAT and SAT.
How does this impact the relationship between the customer and the vendor?
 Most OEM's enjoy the engagement of the end user's technical staff up front.
They know this will likely benefit them by reducing the number of service trips, and provide them the opportunity to discuss issues with someone that speaks their language.
I recently sent a saved copy of the PLC program when we were experiencing a PackML state stuck in a transition with no alarm; my controls engineer at the OEM was ecstatic and was able to quickly send over a fix!
Set up controls and electrical training when the OEM is onsite for commissioning to further ensure success and knowledge transfer.
Bonus benefits
The underrated benefit is that the in-house team can cost effectively make tweaks and add features.
For example, if production needs an additional metric or added functionality, these can be implemented by onsite personnel.
This will be a quicker turnaround and will save the facility money.  However, make sure all changes are sent to the OEM, so they have the most updated code.
Conclusion
With any control system, after the SAT the equipment belongs to the plant, with the vendor there to offer support when needed.
The ideal setup is to have a true partnership between the technical staff at the plant and the controls programmers and service techs at the vendor.  This will be a win-win for both sides.
Written by Alicia Lomas
Project Manager, Automation Engineer, and Freelance Blogger


Have a question? Join our community of pros to take part in the discussion! You'll also find all of our automation courses at TheAutomationSchool.com.
Sponsor and Advertise: Get your product or service in front of our 75K followers while also supporting independent automation journalism by sponsoring or advertising with us! Learn more in our Media Guide here, or contact us using this form.