Downtime is the number one issue that prevents companies from meeting their productivity goals.
It is very important, whether coming into a mature facility or starting from the ground up to make the right decisions to set the company up for success when it comes to maintenance systems and architecture for full visibility into those systems.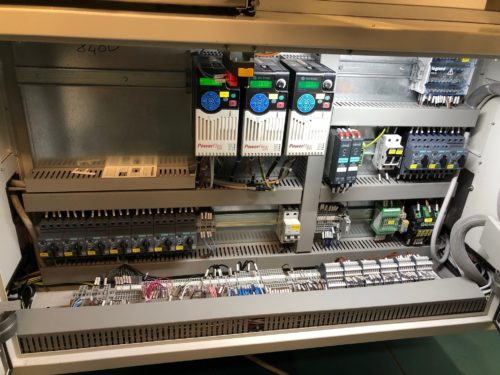 It's unrealistic to think you'll be able to launch right into predictive when you have no baselines.
However, it is essential to think about the big picture with every decision that is made when it comes to connectivity.
I had the pleasure of working at greenfield facility with an engineering department that had the foresight to set up the architecture to be able to get to every device on the factory floor.
This amount of connectivity can be overkill but proved to give us a huge advantage to be able to move to predictive maintenance easily without added expenses and additional advantages with downtime support.
Setting up the Architecture Early will Save your Company Money
If you are setting up a new OT (operations technology) network, do some extra planning up front to ensure you plan for desired future states of connectivity and support.
Make it very clear in your specifications and URS's to your OEM's about what you need for full connectivity to their systems.
For example, device level rings can be implemented to allow for full visibility to all critical equipment while adding additional redundancy features that can assist with downtime reduction.
The overall cost of adding these things during a capital project is much less than going in after the fact and adding the infrastructure.
Do I need to be able to get to every device?
It is an absolute luxury to be able to get to every VFD, Servo, Flowmeter from your desk or more importantly, remotely, but not necessary.
However, it is important you have the means to get the data you need from these devices.
Even if you can't connect directly from your PC to all devices there are many ways to get the data needed from equipment like VFD's, utilities, and other industrial devices.
For instance, in the case of a VFD, many of the live data can be pulled into the PLC using CIP messaging or datalinks, see Figure 1 below: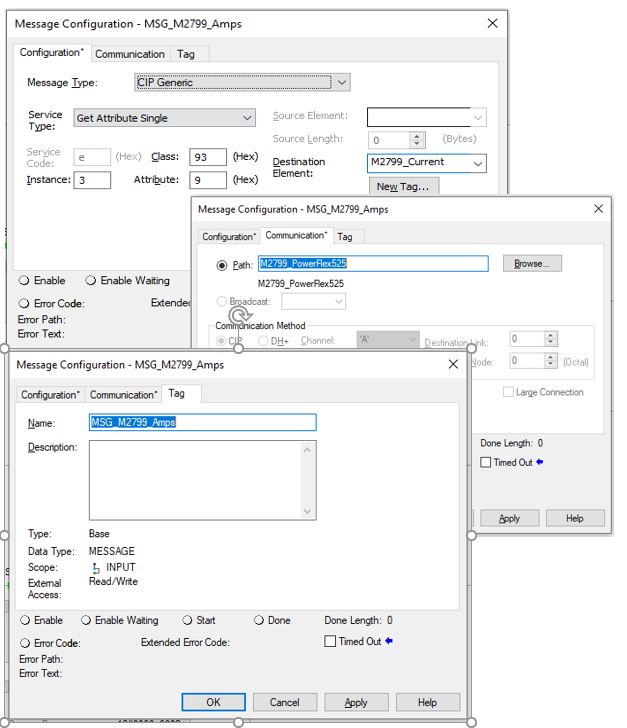 Preventive Maintenance versus Predictive
I don't expect any facility to just move right to predictive.
There is so much to be learned about process before you can get there.
A very effective starting point is to capture run hours; set up your CMMS or SCADA system to trigger PM's off the run hours of your motors, HTST's, Centrifuges, HVAC's, etc, based on OEM recommendations.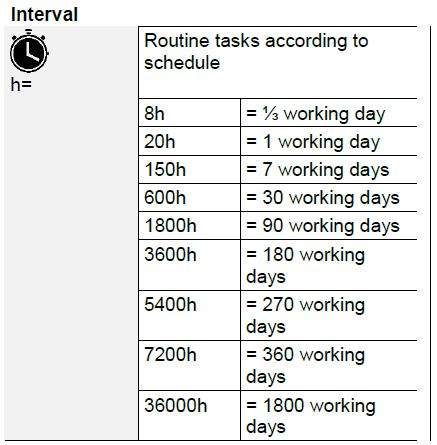 This is a step in the right direction to not just PM based on a time schedule that means nothing; as everyone's run hours are different.
The natural next step is to start monitoring motor amps, servo torques, motor temperatures to truly transition into predictive.
You will need to implement a historian solution in order to baseline your data and know what it means when you have a spike in vibration or torque, for example.
With some foresight on infrastructure, moving from preventive to predictive will be natural and easy.
Infrastructure Predictive Maintenance
In addition to monitoring your industrial equipment, it is also essential to monitor your connectivity devices such as switches and servers.
By monitoring your ports for CRC errors, you can catch a Cat6 cable or the connector going bad before it shuts down your facility.
Monitoring servers for memory capacity or databases for fragment issues can prevent a loss of pertinent historical data.
How to Make Data Actionable
Something people miss often is that you can have all of the data in the world, but if you don't have a proper way to analyze and proactively respond to it, you might as well have no data at all.
The Ignition email and SMS notification system, with pipelines and escalations, is a very helpful tool to notify the appropriate personnel when something needs to be addressed.
ControlLogix PLC's also can send email notifications.
And don't overlook the power of an IR gun and vibration sensor used on crucial assets to set those thresholds.
In Conclusion
Put a lot of thought into what your goals are short term and long term, what equipment you're dealing with and how you want to handle the maintenance on said equipment.
Base architecture is everything when it comes to pulling the important data.
It is much more cost effective to put in some extra Ethernet cables, Rockwell EN2T cards, NAT devices, and switches than trying to build in connectivity after the equipment is in production.
Written by Alicia Lomas
Project Manager, Automation Engineer, and Freelance Blogger


Have a question? Join our community of pros to take part in the discussion! You'll also find all of our automation courses at TheAutomationSchool.com.
Sponsor and Advertise: Get your product or service in front of our 75K followers while also supporting independent automation journalism by sponsoring or advertising with us! Learn more in our Media Guide here, or contact us using this form.