---
The first all-in-one CompactLogix controller, the 1769-L23, released back in 2008.
While the new, lower cost packaging was appreciated by those with smaller applications, the fact that L23 had no removable, non-volatile memory meant it wasn't suited for many OEM applications.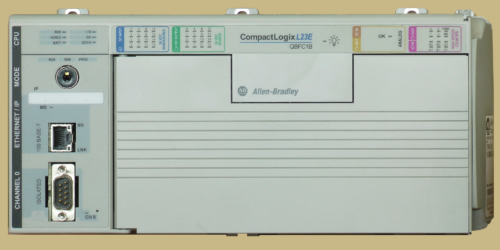 L23 Models:
All L23 models came with 512K of battery backed (1769-BA) volatile memory, as well as 16 24vdc Digital Inputs and 16 24vdc Digital Outputs.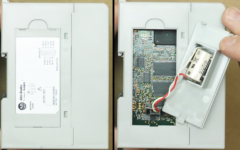 Each also came with a pre-installed 1769-ECR end cap, and supported at least two local 1769 Compact I/O expansion modules.
The L23 had the same "Run Mode" key switch found on first and second generation CompactLogix controllers, as well as a 9 Pin D-Sub "Channel 0" isolated RS-232 Serial Port.
Like previous generations, the L23 could be programmed through its "Channel 0" port via a standard "Null Modem" serial cable (including the 1747-CP3 or 1756-CP3 cables.)
And also like previous generations, the L23 had the same "default communications" button which replaced (i.e. erased) the user's "Channel 0" settings with the controller's defaults when pressed.
In fact, aside from the missing CompactFlash Slot, and limit of 3 Tasks and 4 Programs, the L23 was nearly identical to the L3x controllers it was based on.
Three Options:
The L23 line included three controllers with unique I/O and communication options.
The 1769-L23-QBFC1B included a second, non-isolated, DF1 only "Channel 1" RS-232 Serial Port. And in addition to the above mentioned 16 DI & DO, it also came with 4 low resolution Analog Inputs, 2 low resolution Analog Outputs, and 4 High Speed Counter Inputs.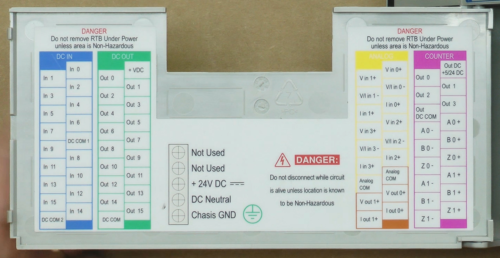 The 1769-L23E-QBFC1B replaced the above model's second serial port for a 10/100 Ethernet port, while retaining the same mix of analog and digital I/O.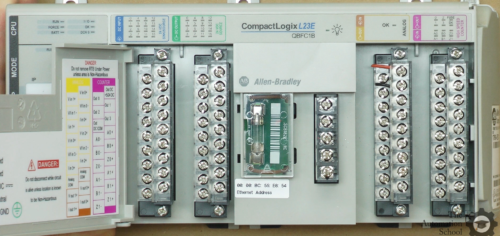 The third and final model, the 1769-L23E-QB1B, included the same "Channel 1" 10/100 Ethernet port and 16 DI & DO as the previous model, but did not include any Analog or High Speed I/O.
This 1769-L23E-QB1B was also the only model to have its local Expansion I/O limit expanded from 2 to 3 modules later in life.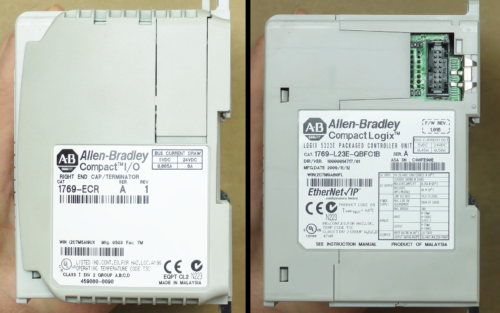 In the end, while many customers appreciated the cost savings of a Package Controller like the L23, the fact that it left users at the mercy of the "battery backed" volatile memory resulted in many avoiding it
Thankfully, with the release of the L1 and L2 controllers in 2012, Rockwell addressed this issue by insuring future "package" CompactLogix controllers did include a removable, non-volatile memory card slot and 1GB SD card as well.
---
So, do you have and L23 controllers installed in your facility? Or have you worked on them in the past? If so, did you find the lack of non-volatile memory an issue?
Let us know your thoughts and opinions by clicking on the comment link below my signature.
Until next time, Peace ✌️ 
Shawn M Tierney
Technology Enthusiast & Content Creator
Have a question? Join my community of automation professionals and take part in the discussion! You'll also find my PLC, HMI, and SCADA courses at TheAutomationSchool.com.