This past Thursday Rockwell issued a formal press release regarding their new CompactLogix 5380 controller.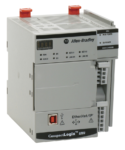 In it, they focused on the new controller's enhanced capacity, claiming an increase in capacity of up to twenty percent over previous models.
They also positioned the 5380 as an ideal product to use for applications with up to 20 axes of motion, and touted it's high speed I/O capabilities when paired with their new 5069 line of I/O modules.
Rockwell expects customers using the new 5380 controller with their 5069 I/O to see response times as fast as .2 milliseconds, as well as near instantaneous task execution using I/O based event triggers.
Rockwell then summed up its new product in the following quote:
"This new controller is particularly helpful for high-speed packaging applications where fast response times are critical for keeping production running smoothly," said Dexter Leong, product manager, Rockwell Automation. "Features like scheduled outputs and event triggers, which are new to the CompactLogix family, allow engineers to design compact machines that achieve higher accuracy and precision."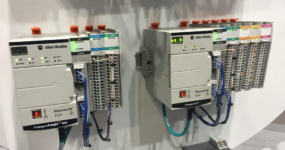 In addition to high speed I/O and increased capacity, the 5380 controller also features "configurable" dual gigabit Ethernet ports, supporting either DLR or unique IP addresses per port.
I know from personal experience that the ability to assign a unique IP address to each Ethernet port is one of the most requested features CompactLogix customers have been asking for.
And unlike 5370 controllers, the 5380 series have an integrated power supply and locally support 5069 I/O.
To read Rockwell's full press release, click on the below link:
And if you're using, or plan to use, the new 5380 controller we'd love to hear from you!
You can let us know your thoughts by filling in and submitting the "post a comment or question" link below.
Until next time, Peace ✌️ 
Shawn M Tierney
Technology Enthusiast & Content Creator
Have a question? Join my community of automation professionals and take part in the discussion! You'll also find my PLC, HMI, and SCADA courses at TheAutomationSchool.com.
Latest posts by Shawn Tierney
(see all)