In my efforts to broaden the products covered on the blog, I thought I'd look around to see what's available for new PLC and HMI Starter Kits.
If you haven't heard of them before, most automation manufacturers offer PLC and HMI starter kits, packs, or bundles, which typically include all the power supplies, programming cables, software, and documentation required to learn how to use and program their products.
And since they're used for educational purposes, typically they're offered at a price much lower than buying all the items separately.
The last starter kit I purchased was back in 2015, and included the Micro850 & PanelView 800, as shown below in my unboxing video:
---
In my search for a new, updated starter kit, I first checked Rockwell's website, but only found an old document about L7 custom starter packs.
Assuming the L7 was well outside of my price range, I contacted my local distributor to see if Rockwell had a new CompactLogix 5380 and PanelView 5310 starter kit.
Sadly, while they do have the 5380 "Experience Kit," there's no current bundle that includes an HMI as well, and no option to create a "custom" starter kit as in years past.
That said, I'm always open to talking to Rockwell (and other vendors) if they have products they'd like us to checkout and review here on The Automation Blog.
Since Rockwell didn't have what I was looking for, I next checked out Siemen's website to see what was available for their Nano and Micro PLCs.
I found they have several LOGO starter packs, including packs that have HMIs, and the LOGO! 8 12 /24RCE KTP400 Basic Starter Kit looked very appealing. Unfortunately there were no prices listed anywhere on the site: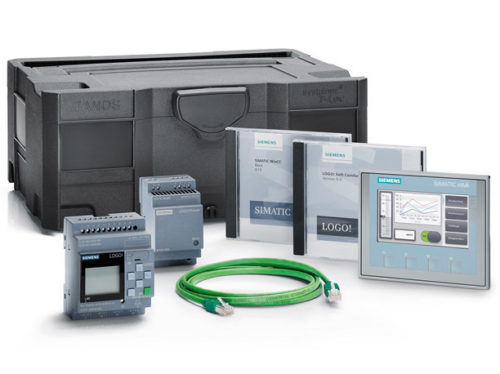 As far as the S7 is concerned, the SIMATIC S7-1200 + KTP400 Basic Panel Starter Kit looks like a complete "starter kit" solution, which includes a PLC, HMI, Input Simulator and more, but again no prices were available online: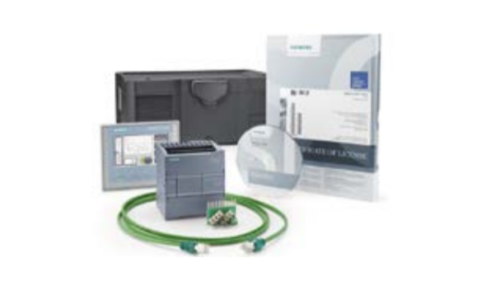 If anyone out there is familiar with Siemens and could offer any advice or pricing on these two starter kits, I'd greatly appreciate it.
After Siemens I checked out the websites of Schneider-Electric, Mitsubishi Electric, Panasonic, Omron, and General Electric.
In all cases I had not luck getting any information about PLC and HMI starter kits, so if anyone is familiar with what those companies have available please let me know.
On IDEC's website I did find their KIT-FC6A-16-RA-HG1G, which looks to be a comprehensive option including a PLC, HMI, Software, Cables and more, and all priced at $600: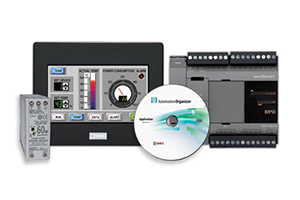 And last but not least, the folks over at Automation Direct offer three affordable PLC starter kits, the BX-DM1E-START, P2-START, and H2-DM1E-START.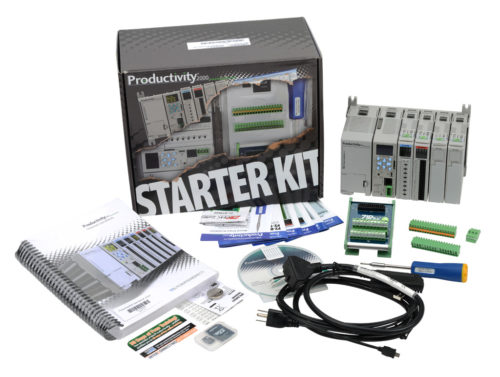 Unfortunately, I wasn't able to find any that also included an HMI like the offerings from IDEC and Siemens.
Now that I've completed my search and written this article, I'm hoping some of you will be able to give me some advice or even people to contact about getting my hands on some new PLC and HMI starter packs to help me broaden the coverage here on The Automation Blog.
If you do, please contact me directly on LinkedIn, or via my contact for at https://insightsinautomation.com/contact.
Until next time, Peace ✌️ 
Shawn M Tierney
Technology Enthusiast & Content Creator
Have a question? Join my community of automation professionals and take part in the discussion! You'll also find my PLC, HMI, and SCADA courses at TheAutomationSchool.com.