---
Note: Insider News articles & videos cover behind the scenes topics at The Automation Blog, Podcast & Show. Starting in 2021 they're now posted at http://automation.locals.com
Insider News for May and June, 2020
Thank you all for your continued support!
I hope everyone is staying safe and healthy during these trying times!
This month's insider news is for both May and early June:
---
Insider Update in Pictures for May, 2020 (June video below May update)
Good morning Patrons!
Last week I posted an update in pictures of what I've been focused on this week, which I'll share below: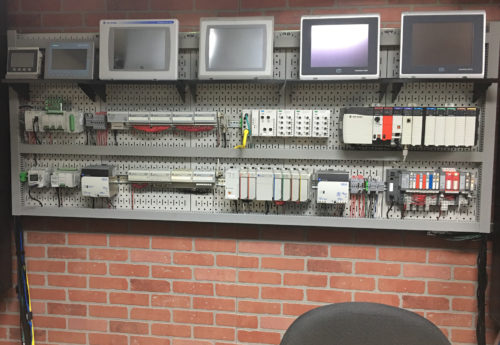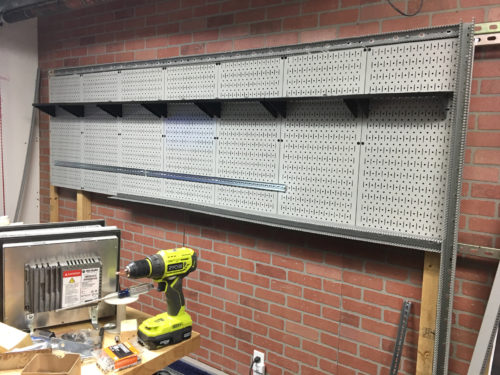 I've also been working on managing and debugging issues at TheAutomationBlog.com and TheAutomationSchool.com, as well as talking with several vendors about covering their products on the blog and show.
The goal of updating the product wall was to make it wider so I could feature more and newer products from Rockwell, Siemens, Mitsubishi, IFM, Wago, and more, all as part of our efforts to grow the site by covering a wider range of vendors.
A secondary goal was to improve on the existing setup by adding more space behind the Wall Control panels (https://amzn.to/2WT4Kfn) as well as install deeper wire duct as it had become stuffed full with all the networking cables.
Hopefully I'll have the wall completed enough next week to start filming again – I'm rearing to go with the videos on all the previous new used hardware I showed you in the last video, and I also picked up some new items at great deals I want to cover along with whatever hardware vendors send in as samples 🙂
So the plan is to start publishing lots of new videos, with early access versions moving to here so you can see them all in one place 😀
Thanks again for your support, and have a great week!
Insider Update Video for June, 2020
---
Until next time, Peace ✌️ 
Shawn M Tierney
Technology Enthusiast & Content Creator
Have a question? Join my community of automation professionals and take part in the discussion! You'll also find my PLC, HMI, and SCADA courses at TheAutomationSchool.com.
Latest posts by Shawn Tierney
(see all)