---
This is a common question I get here on the blog and from my students at TheAutomationSchool.com.
And while Rockwell has released many different platforms since 1970, there's one current gen and one last gen I usually recommend.
---
Budget Minded
First let's assume you're on a budget and need to get started as quickly as possible.
In that case I would recommend the MicroLogix 1100 which you can typically find under $200 here.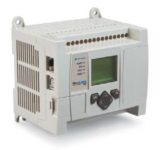 The advantages of the ML1100 start with the fact that it can be programed with Rockwell's free RSLogix Micro Starter Lite software.
Next, it includes an Ethernet port so there's no need to purchase a usb to serial converter.
And finally, it programs almost identically to the SLC-500. And while the SLC-500 is also fairly inexpensive on the used market, it doesn't have a free or low cost software option like the MicroLogix family does.
The downside is that while the Ladder Logic in the ML1100 is very similar to Ladder Logic in the ControlLogix and CompactLogix, there are also a lot of differences between the two.
If you decide to go this route, you may also want to check out my affordable PLC Basics course which is focused on the MicroLogix at PLC Basics Second Edition
---
Current Gen Controllers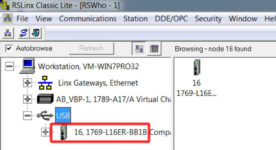 If you have a little more disposable income and want to focus on A-B's current generation of ControlLogix and CompactLogix controllers, I recommend the CompactLogix L1 5370 controller which you can often find under $1,000 here.
To program it you'll need a copy of Studio 5000 (aka RSLogix 5000) which starts around $870.
Note: It may be worth your time to ask your local Rockwell distributor for a combination "starter pack" price on the above two items. These starter pack "bundles" usually include a substantial discount.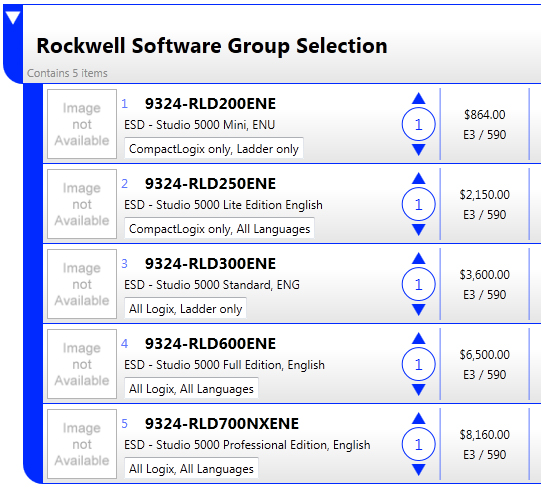 The advantage of learning on the CompactLogix over the ControlLogix is one of cost.
While the price of the CompactLogix L16 and Studio 5000 Mini software combined is typically under $2,000, the programming software for the ControlLogix alone starts at $3,600.
If you decide to go with either the CompactLogix or ControlLogix, you may also want to check out my CompactLogix and ControlLogix courses at The Automation School
---
Questions?
If you have any questions about the above two recommendations, don't hesitate to ask by clicking the "post a comment or question" link below.
Until next time, Peace ✌️ 
Shawn M Tierney
Technology Enthusiast & Content Creator
Have a question? Join my community of automation professionals and take part in the discussion! You'll also find my PLC, HMI, and SCADA courses at TheAutomationSchool.com.
Latest posts by Shawn Tierney
(see all)