Earlier this month Rockwell released version 13 of Connected Components Workbench, and today I'll review the biggest new features as listed in the product's release notes:
New Micro800 Features:
New "Controller Organizer" project tree style which makes CCW look a little more like Studio 5000 when the "Logix" Theme is selected. Note that when selected other devices (HMI, VFD, etc) will be hidden in this view
Controller Organizer view allows for the creation, editing, and deleting of Tasks, Programs, and Routines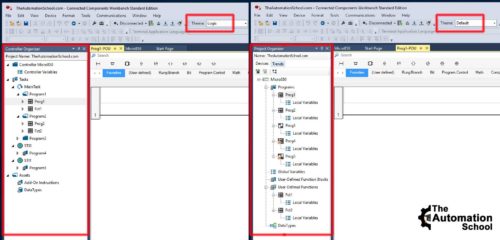 The "lifecycle status" of Micro800 PLC's are now shown when selecting them for use in your project: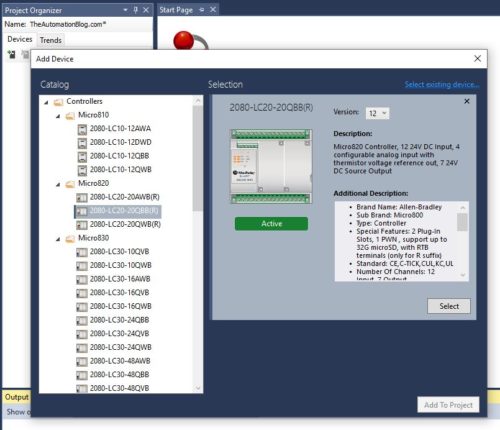 The ability to "Verify" individual Micro800 programs without having to "Build" the entire project has been added
The "Graphical" Copy and Paste for the Ladder Editor has been enhanced
An improved "Data Grid" for quicker and more efficient declarations has been added
New Run Mode Change "Lite" is now supported and is suppose to allow logic changes without going to program mode
And the ability to import and export UDTs has been added
New PV800 Features:
Time Entry datatype support added for inputting time data
New "Object Explorer" view (like found in ViewStudio) added to aid users developing screens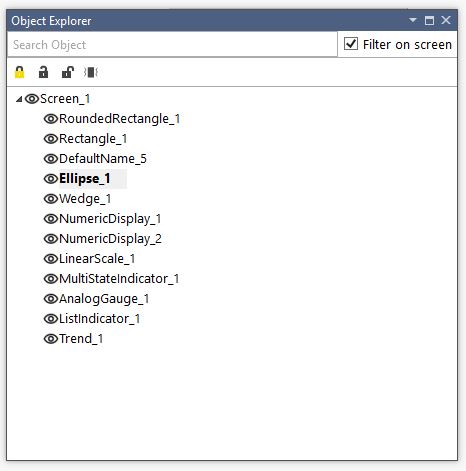 New support added for the smallest CompactLogix 5380, the L306. Note that Firmware release 6.012 will be needed for the PV800 to support this feature
Enhanced features:
Document Generator can now create reports for Micro800 controller projects including programs, variables, ASCII text and configurations
Improved "find" function for text or string searches
PanelView 800 DesignStation… I don't think this one is fleshed out yet as it's called "PanelView 800 DesignStation" in the released notes, but the help (and website) still only lists PanelView Component(s) DesignStation (the old offline editor for PanelView Components HMIs.) I've reached out to Rockwell to see if they will come on my podcast and if they agree I'll be sure to ask about this.
Animation config. with enhanced memory tag settings
Added multi-screen tab support to edit pane
Functional changes:
The Undo button does not always work with the new Data Grid (see release notes for details)
With the implementation of the new "Find" feature, the "Replace" function has been disabled for the current release
The "Build" function now only creates a "Full Build" the first time it is used, with subsequent clicks preforming "Incremental Builds." To generate subsequent "Full Builds," click on "Clean" before clicking on "Build":

Learn about other releases:
Check out our coverage of other releases of CCW below:
Find out more:
If you would like to view the Connected Components Workbench 13.0 release notes, head over to Rockwell's Product Versions webpage and search on the product "Connected Components," then select Connected Components Workbench from the list.
Then from the versions page, click on the "PDF Document" icon under version 13.00.00:

So, what do you think of the new features of Connected Components Workbench 13?
Will you jump in and install v13 right away because of the added features or hardware support?
You can share your thoughts and opinions by joining our community at Automation.Locals.com.
Until next time, Peace ✌️ 
Shawn M Tierney
Technology Enthusiast & Content Creator
Have a question? Join my community of automation professionals and take part in the discussion! You'll also find my PLC, HMI, and SCADA courses at TheAutomationSchool.com.