---
Don't have time to wait for the physical media to arrive? In this article we'll discuss how you can get access to most Rockwell Software within a few hours of ordering it.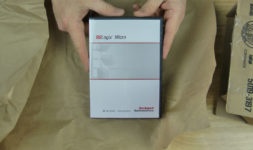 When I started in this business nearly twenty five years ago, software ordered from Allen-Bradley came in a large box with floppy disks and physical manuals, and often took a couple weeks to arrive.
But as we've seen in Wednesday's article, today's Rockwell Software comes in a small DVD style case, with a red activation folder and limited printed documentation.
And while the software often arrives within days of placing your order, there is a way to get it quicker electronically by following the below steps:
---
Step 1) Provide a user's name, address, and email with your order.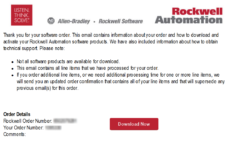 Probably the number one thing you can do to insure you can get quick access to newly ordered software is to be sure to provide registration information with your order.
This not only includes a company address, but also includes the name and email address of the person who will be using the software.
---
Step 2) Call your Rockwell distributor and ask for expedited processing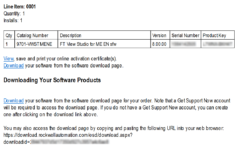 I'm not talking about expedited shipping, although you could likely get the physical software quickly by paying for one or two day service.
What I am talking about is asking your distributor inside salesperson to move your software order to the top of his or her list to be processed, explaining that you need it asap.
Note: While you're talking to them, it would be a good time to remind them to enter the email address provided with the order they place with Rockwell.
Step 3) Check your email
Typically, in no more than half a working day after your salesperson enters the order with Rockwell, you'll receive an email with your software serial number, activation code, and a link to download the software you just ordered.
---
Step 4) Download and Activate
The final step is to download and activate your software, and I highly recommend using a high speed internet connection to do so.
And unlike the physical media which often comes with just the most recent version on the disc, when you use the link in the email to download the software you'll often have the option to chose from several different versions.

---
I hope this article about how to get newly ordered Rockwell Software quickly was helpful.
If you have any comments, questions, corrections, or suggestions please don't hesitate to share them with us by filling out the "post a comment or question" link below.
Until next time, Peace ✌️ 
Shawn M Tierney
Technology Enthusiast & Content Creator
Have a question? Join my community of automation professionals and take part in the discussion! You'll also find my PLC, HMI, and SCADA courses at TheAutomationSchool.com.