Yesterday we discussed how recent Microsoft Windows Updates were severely impacting some Rockwell Software customers.
Today we'll look at how to work around these issues by finding our Windows 10 build number, list of installed patches, as well as how most users can delay and pause these updates from being automatically installed on their PCs.
---
How to find your Windows 10 Build version:
Unfortunately, with Windows 10 you won't find the build number in the obvious locations, like under System, System Info, or using the "VER" command: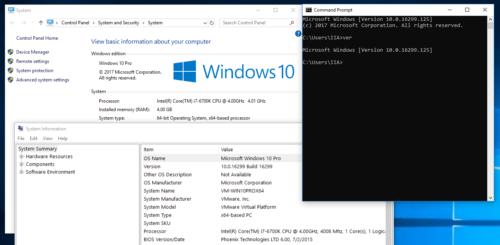 But the good news is you can find it using the following steps:
Step 1) In the search field (near the Start Menu) type in "settings" and then select it from the list: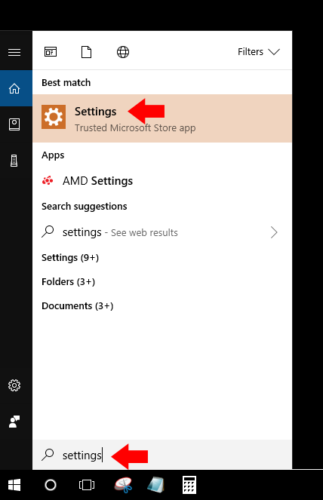 Step 2) When it opens, select "System":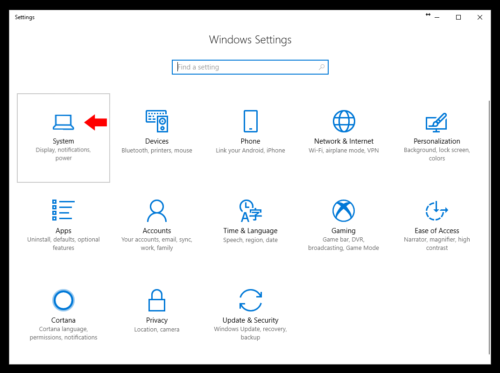 Step 3) Then scroll to the bottom and select "About":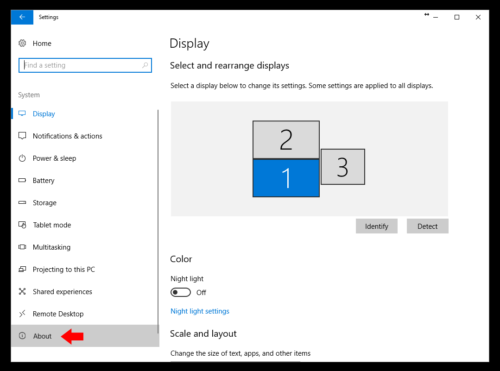 Step 4) Then at the very bottom of the "About" page you'll see your Windows 10 Build Version listed: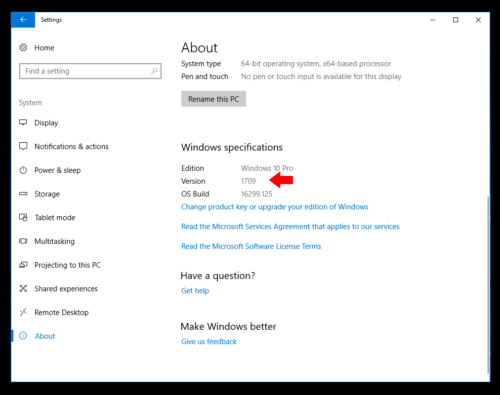 ---
How to find which updates have been installed on Windows 10:
Step 1) In the search field (near the Start Menu) type in "windows update settings" and then select it from the list: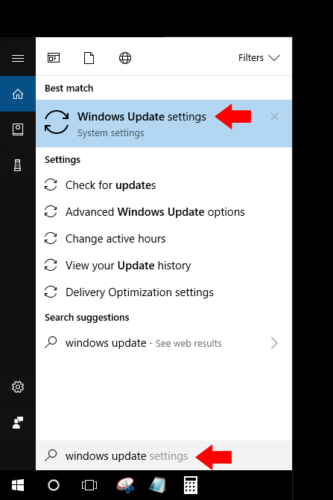 Step 2) Next select, "View installed update history":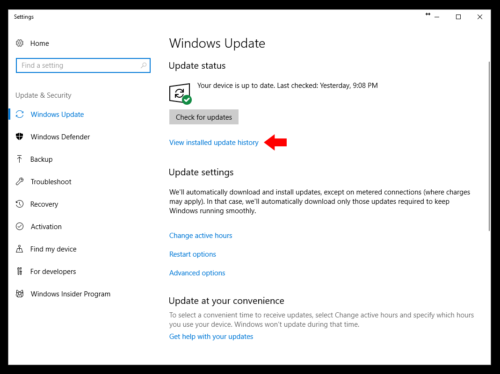 Step 3) Now that you have your Windows Updates list and Build Version, refer to the Rockwell Tech Note (here) we discussed yesterday to, (a) see if you have any of the identified updates installed, and (b) if there is a new update that resolves the issue: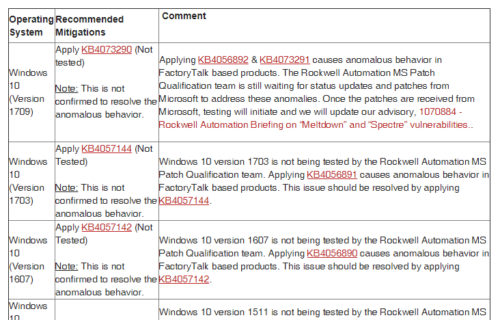 Step 4) If there at no confirmed updates that resolved the documented issues, you'll likely will want to uninstall the offending update. However, any update you uninstall will likely reinstall itself unless you follow the settings in the next section.
---
How to delay and pause Windows 10 Updates:
If you have Windows 10 Pro, Enterprise, or Education Build 1703 or later, these is an easy way to delay when updates are downloaded, as well as pause them for up to 35 days.
Step 1) In the search field near the Start Menu type in "windows update settings" and then select it from the list: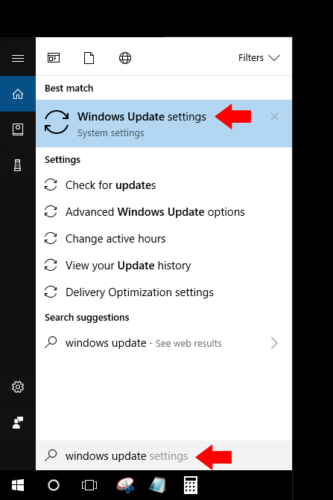 Step 2) Select "Advanced Options":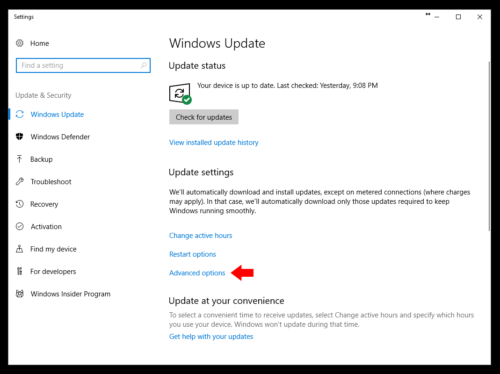 Step 3) Here you will see options to pause feature updates up to 365 days, quality updates for up to 30 days, and pausing of all updates for up to 35 days: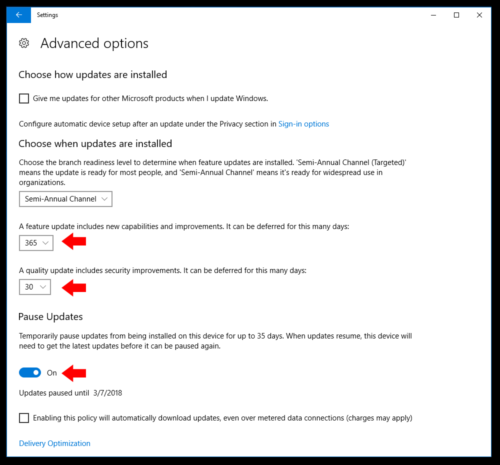 NOTE: There was a time between Build 1703 and 1709 that the pause duration was lowered to 7 days. To increase it without installing another update, see this article over at Vishal Gupta's excellent Windows blog.
NOTE: Unfortunately, if you are using Windows Home (not supported by all Rockwell Software) you will not see the above settings: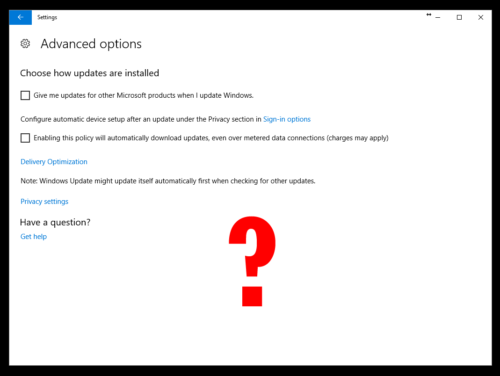 ---
If you'd like to watch a video of the above, check out Episode 23 of The Automation Minute Season 4 below:
---
If you've run into any of these issues I'd love to hear from you – just click on the "post a comment or question" link below.
And if you this article helpful and would like to support my work, you can pledge $1 a month at Automation.Locals.com and in return receive free downloads of my sample code, videos, and articles 😉
Until next time, Peace ✌️ 
Shawn M Tierney
Technology Enthusiast & Content Creator
Have a question? Join my community of automation professionals and take part in the discussion! You'll also find my PLC, HMI, and SCADA courses at TheAutomationSchool.com.
Sponsor and Advertise: Get your product or service in front of our 75K followers while also supporting independent automation journalism by sponsoring or advertising with us! Learn more in our Media Guide here, or contact us using this form.
Latest posts by Shawn Tierney
(see all)