In today's article I'll review my top five FactoryTalk View Site Edition announcements from the "What's New in Visualization" TechED presentation.
Note: You can get your own copy of the full presentation by following the steps in my previous article here.
---
1) First up is expanded client support for multi-monitor setups. This new feature allows a single client to be configured to support up to six monitors natively:
2) Next up is Trend Pro which has been enhanced to allow the tracing of FactoryTalk Alarms and Events, as well as the creation of Trend Templates: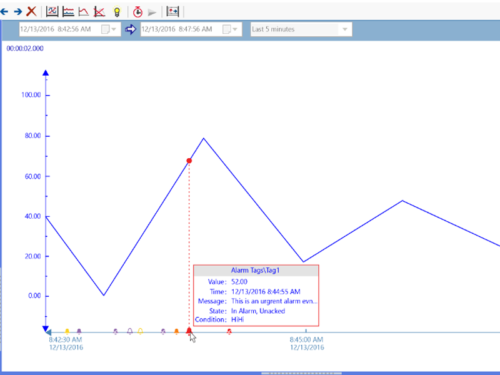 3) RecipePro+ Recipe Management was also updated adding support for RSView32 Recipe Pro migration as well as CSV Import/Export: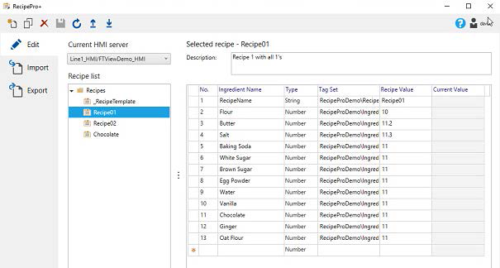 4) Redundancy saw many enhancements in this release, including automatic project replication during project creation, and the added ability to forced failovers from within View Studio.
5) And in addition to the new features, Redundancy system sizing recommendations have also been scaled up to include 80 ViewSE clients, 100 ViewPoint Clients, and 10 HMI, Alarm, and Database servers.
---
To watch a video discussion of the above, check out Episode 45 of The Automation Podcast below:
---
Well, those are my picks. If you'd like to share your own picks, you can do so by clicking on the "post a comment or question" link below.
And if you'd like to get a copy of this or any of the other Rockwell Automation TechED 2018 presentations, you can do so by following the steps in my previous article here.
Sincerely,
Shawn Tierney
Automation Instructor and Blogger

If you enjoyed my article, you may like my courses at TheAutomationSchool.com
Eliminate Ads and get Free Downloads by becoming a Patron here
Have a news tip? Share it with us here
Shawn began sharing automation news and know-how online in 1996 when he launched his first BBS. Then in 1999 he moved to the internet launching ShawnMichael.com, which he later renamed ShawnMTierney.com. In 2013 he moved his automation efforts to a new website, TheAutomationBlog.com, which has since become the most popular independent industrial automation blog on the web.
Latest posts by Shawn Tierney (see all)
Click HERE to scroll down to view or leave comments