---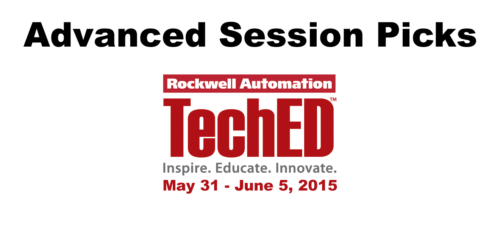 In today's article I'm listing all the TechED sessions I'd recommend to advanced users of Rockwell Automation products:
CL11 – Logix: Advanced Lab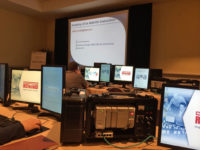 First up is this pick and choose hands-on lab session on Studio 5000, a great way to learn advanced features.
CL15 – SLC Controller to CompactLogix Migration Lab
This hands-on lab walks you through migrating a SLC-500 to CompactLogix, including developing the BOM as well as translating the code.
CL03 – Integrated Motion on EtherNet/IP: Maximizing Network Performance
In this discussion you'll learn how to correctly architect an Ethernet/IP network for use with CIP-Motion.
CL13 – Integrated Motion on EtherNet/IP: Advanced Topics Lab
As a follow-up to the previous discussion, this hands-on lab covers advanced topics like tuning, CAM instructions, drive multiplexing, etc.
NW02 – Design Considerations for Robust EtherNet/IP Networks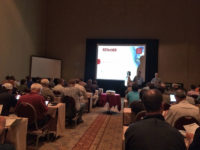 In this discussion you will learn how to design and deploy robust and reliable EtherNet/IP networks.
Topics covered include fundamentals, segmentation, resiliency, hierarchy, prioritization, and more.
NW11 – Applying EtherNet/IP and Stratix Switches in Realtime Applications
This hands-on lab covers the best practices of implementing software and hardware on an EtherNet/IP network.
It includes hands-on with the Stratix 5700 and 8000 hardware and configuration.
NW12 – Applying Advanced EtherNet/IP Features in Converged Plantwide Ethernet Architecture
This EtherNet/IP hands-on lab covers Network Address Translation (NAT,) VLAN's, and Connected Routing.
PR05 – PlantPAx Process Application Development Lab 1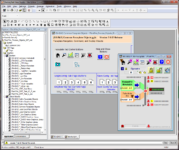 Develop a PlantPAx system from scratch in this hands-on lab. Includes using AOI's in Studio 5000 as well as Faceplates in ViewStudio.
PR06 – PlantPAx Process Application Development Lab 2
Continue from where you left off in the previous lab by continuing to build your PlantPAx application and learn to use the Alarm Builder as well as the Online Configuration Tool.
VZ03 – FactoryTalk® View Machine Edition and PanelView™ Plus: Data Logging, Trending, Recipe, and Email Functionality
This hand-on lab will give you an opportunity to work with some of the advanced features of FactoryTalk View Machine Edition, including recipe management, Email ActiveX, Print to PDF feature, and more.
VZ07 – FactoryTalk® View Site Edition: Building Applications (Part 2)
This is a pick and choose lab of FactoryTalk View Site Edition's more advanced capabilities.
It covers hands-on with security, database connectivity, global objects, application navigation, VantagePoint trends, as well as the new HTML 5 version of ViewPoint.
VZ09 – Extending FactoryTalk® View Site Edition Solutions with VBA Code
This hands-on lab focuses on using 'Visual Basic for Applications' (VBA) in a FactoryTalk View Site Edition project.
Learn how to write robust and reliable VBA code suitable for use in industrial applications, including how to avoid common problems.
---
Well that's it for my short list of TechED sessions I'd recommend to advanced users.
If you've reviewed the session list yourself and have your own suggestions I'd love to hear what they are! Just submit the "Leave a reply" link below.
Until next time, Peace ✌️ 
Shawn M Tierney
Technology Enthusiast & Content Creator
Have a question? Join my community of automation professionals and take part in the discussion! You'll also find my PLC, HMI, and SCADA courses at TheAutomationSchool.com.
If you found this content helpful, consider buying me a coffee here.
Latest posts by Shawn Tierney
(see all)
December 7 News: ABB, Sparkplug, Cybersecurity, Robots, Cobots, Omlox, Ethernet/IP & more (N151)

- December 7, 2023

Auvesy-MDT Octoplant: Automated Backups, Disaster Recovery, and More (P182)

- December 6, 2023