RSTechED becomes RATechED Rockwell Automation TechED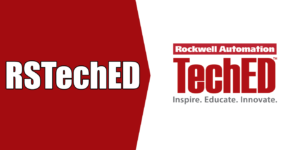 This past Friday I received an email from Rockwell Automation announcing the event previously known as RSTechED would now be known as Rockwell Automation TechED.
Honestly, I'm surprised this didn't happened sooner.
While RSTechED started a couple decades ago as a software training event, in recent years you'd find as many session on Allen-Bradley PLC's, HMI's, and other hardware as you would on Rockwell Software.
Save the date, May 31-June 5th
Along with the announcement of the event's name change, the email also included this year's date and location.
The first Rockwell Automation TechED is being held on the west coast in the same city as RSTechED 2013, San Diego, California, from May 31- June 5.
This year's event will also be held in the same hotel as RSTechED 2013, the Manchester Grand Hyatt.
Having attended in 2013, I quickly became a fan of this hotel's location. It's not only a short and inexpensive cab ride from the airport, it's also right on the corner of downtown San Diego.
Lou & Mickey's: A great place to dine
If you're attending this year's event, I wanted to leave you with a restaurant recommendation.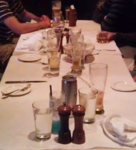 When I was in San Diego for RSTechED 2013, I ventured into downtown without first hand knowledge of where the best food and service could be had.
Utilizing the internet and social media, I visited a few highly rated restaurants only to be underwhelmed by my experiences.
That is with the exception of one establishment, Lou and Mickeys. The staff was friendly and helpful, my food was delicious, my clients left happy and full, and the bill was right inline with my expectations.
So, if you get a chance to visit San Diego and are looking for a good restaurant, I highly recommend checking out Lou and Mickey's. And if you do, don't hesitate to let them know Shawn from Insights In Automation sent you 😉
Until next time, Peace ✌️ 
Shawn M Tierney
Technology Enthusiast & Content Creator
Have a question? Join my community of automation professionals and take part in the discussion! You'll also find my PLC, HMI, and SCADA courses at TheAutomationSchool.com.
Latest posts by Shawn Tierney
(see all)