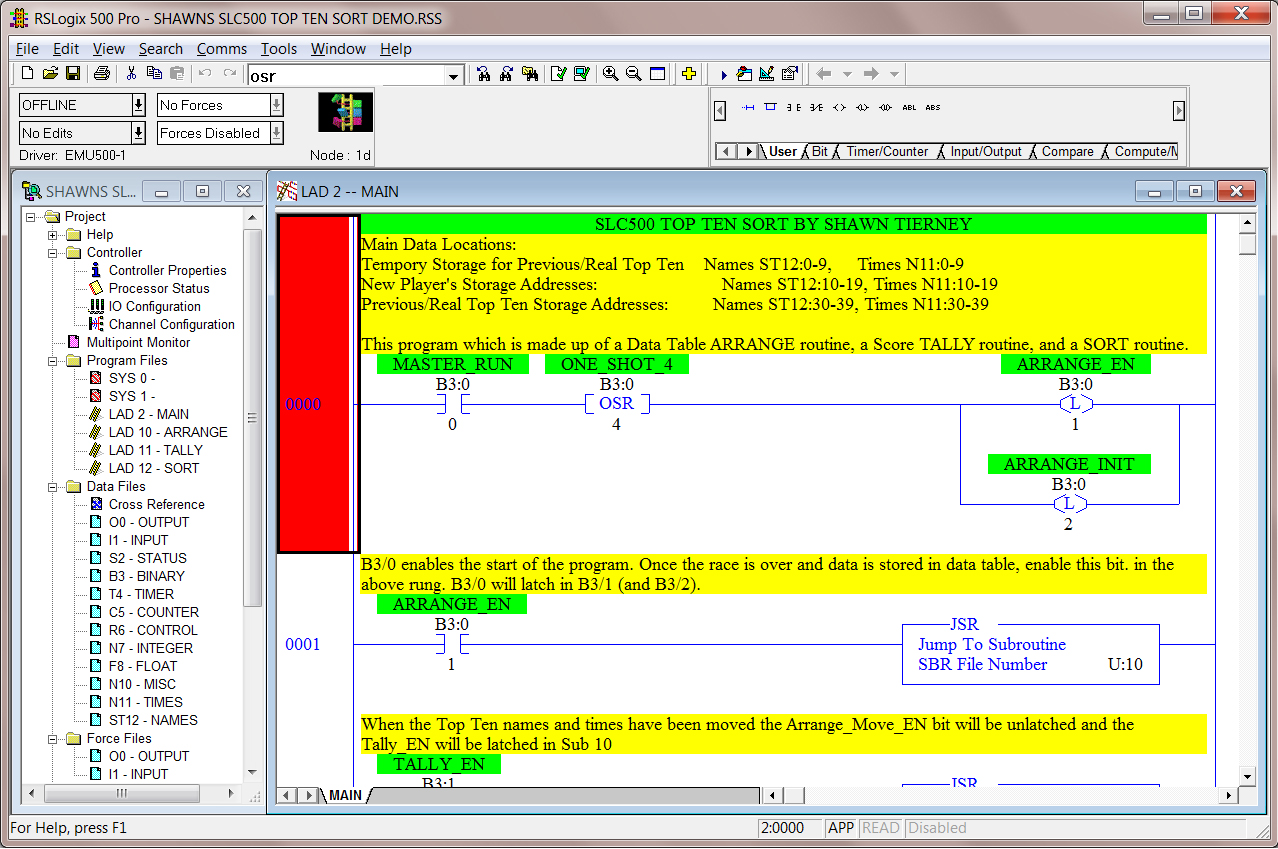 This RSLogix 500 ladder program was design for a friends trade show at Disney World.
They had set up a slot car track and were giving prizes away to the attendee with the fastest lap time.
Basically, a user enters 10 racer names and race/lap times in (to an HMI) from the latest race. The ladder logic then sorts the ten new names and ten existing names from fastest to slowest, utilizes indirect addressing.
Download Link: RSLogix 500 Top Ten Sorting Demo
Created with: RSLogix500 3.01.09
Sincerely,
Shawn Tierney
Automation Instructor and Blogger

Enjoy the benifits of membership! Insider news, rewards, & more: Patreon.com/automation
If you enjoyed my article, you may like my courses at TheAutomationSchool.com
Have a question on this topic? Click here to scroll down to the comment link
Have a news tip? Share it with us here
Shawn began sharing automation news and know-how online in 1996 when he launched his first BBS. Then in 1999 he moved to the internet launching ShawnMichael.com, which he later renamed ShawnMTierney.com. In 2013 he moved his automation efforts to a new website, TheAutomationBlog.com, which has since become the most popular independent industrial automation blog on the web.
Latest posts by Shawn Tierney (see all)
Click HERE to scroll down to view or leave comments
Note: This article was previously posted on the author's original websites, www.ShawnMichael.com and www.ShawnMTierney.com
Forum Comments:
---