---
Today we dig into our mailbag for another edition of "Insight's Inbox."
---
Reader Question: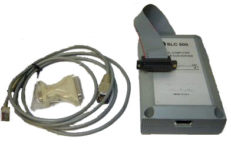 I've run into an issue for which I would like to ask your opinion.
Here in our plant we have SLC-500, specifically a SLC-5/03, which controls our material handling system.
Whenever I connect to the SLC-5/03 to attempt to make a change, I kept getting a "Fatal Error."
I'm using a 1747-PIC with my Panasonic Toughbook running Windows XP Service Pack 3.
---
Insight's Answer: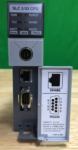 I think the problem may be you are using Windows XP Service Pack 3.
If memory serves me correctly, most (if not all) versions of RSLinx do not support the 1747-PIC on any operating system past Windows XP Service pack 2.
As an alternative, you could try to connect to the 5/03 via it's channel 0 DB9 port, using either a 1747-CP3, or a standard null modem cable.
Just keep in mind you'll most likely need to stop and remove the 1747-PIC driver in RSLinx, and add the DF1 full duplex driver in it's place. This is because the 5/03's channel 0 port is by default set to DF1 Full Duplex.
If you want to know for sure what this SLC's channel 0 communication port it's set at, open the last program you uploaded from this PLC, and look at the channel 0 communication settings.

You could also try Rockwell's new 1747-UIC, which is supported on newer operating systems. I recommend the 1747-UICC13 which is a bundle of 1747-UIC and C13 cable, since using the wrong cable (like an Ethernet cross over cable) with the 1747-UIC will permanently damage it's RJ-45 port
There are also low cost third party UIC cables available, and I'll link to one below:
Update: If you have your own question you'd like to ask, please post it as a comment on a related post here at TheAutomationBlog.com
Until next time, Peace ✌️ 
Shawn M Tierney
Technology Enthusiast & Content Creator
Have a question? Join my community of automation professionals and take part in the discussion! You'll also find my PLC, HMI, and SCADA courses at TheAutomationSchool.com.
Latest posts by Shawn Tierney
(see all)