---
Believe it or not, Rockwell's annual TechED event is only four weeks away!
If you plan on attending, I highly recommend signing up now to insure you're able to reserve seats in the hands-on sessions you want to attend.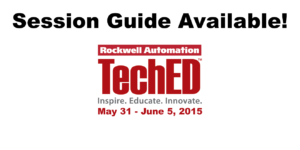 In order to better help you plan your week, Rockwell recently made a new PDF available listing all the public sessions with descriptions, as well as the week's full schedule.
To get the session listing, you can either view the document directly HERE (right click to save,) or visit Rockwell Automation's TechED website below: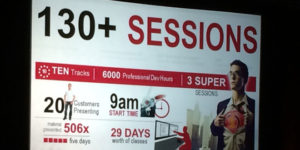 As I started looking through this document myself, I couldn't help but highlight all the sessions I would like to attend.
With that in mind, this week I'll share my top TechED 2015 session picks with you right here on The Automation Blog.
I'd also love to hear from you if you're attending TechED this year, along with the sessions you're planning on attending.
To share them, just fill out and submit the "post a comment or question" link below.
Sincerely,
Shawn Tierney
Automation Instructor and Blogger

If you enjoyed my article, you may like my courses at TheAutomationSchool.com
Eliminate Ads and get Free Downloads by becoming a Patron here
Have a news tip? Share it with us here
Shawn began sharing automation news and know-how online in 1996 when he launched his first BBS. Then in 1999 he moved to the internet launching ShawnMichael.com, which he later renamed ShawnMTierney.com. In 2013 he moved his automation efforts to a new website, TheAutomationBlog.com, which has since become the most popular independent industrial automation blog on the web.
Latest posts by Shawn Tierney (see all)
Click HERE to scroll down to view or leave comments