Sign-up here by May 9th to save $300.
With over 150 technical sessions and presentations by industry experts, Rockwell Automation's TechEd has always been one of my favorite events going all the way back to the very first one.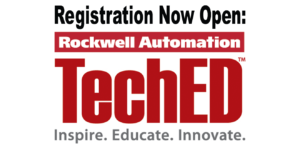 And just yesterday I received my annual email inviting me to sign-up for this year's event which is being held at the Rosen Shingle Creek hotel in Orlando, Florida from June 12th to the 17th.
For those interested in what will be taught at this year's TechED, check out the complete session listing here.
NOTE: Keep in mind the really popular courses fill up quickly, so if you see any must attend sessions get a PO and get signed up asap!
If you're new to TechEd and would like to know more, check out my previous articles below:
And if you're going, let us know by voting in this week's poll below:
Until next time, Peace ✌️ 
Shawn M Tierney
Technology Enthusiast & Content Creator
Have a question? Join my community of automation professionals and take part in the discussion! You'll also find my PLC, HMI, and SCADA courses at TheAutomationSchool.com.
If you found this content helpful, consider buying me a coffee here.
Latest posts by Shawn Tierney
(see all)
December 7 News: ABB, Sparkplug, Cybersecurity, Robots, Cobots, Omlox, Ethernet/IP & more (N151)

- December 7, 2023

Auvesy-MDT Octoplant: Automated Backups, Disaster Recovery, and More (P182)

- December 6, 2023