Daily Industrial Automation News Roundup:
Today we're covering news about PLCSim v18, Bar Codes, Ethernet, FID02, Optimization, Smart Devices, AOIs, MTConnect, Flash Memory, Vision, Steppers and more in our Automation This Morning blog for March 7, 2023.
First up we have a press release here from Endress-Hauser about their new location in Indianapolis, Indiana.

Next, in product announcements today we have news here about a new Cognex Dataman 282 Bar Code Reader.

We also have a new product announcement here from Advantech about their CC-Link IE TSN certified switch.

And RF Ideas announced here support for End to End FIDO2 credentials supporting IDmelon.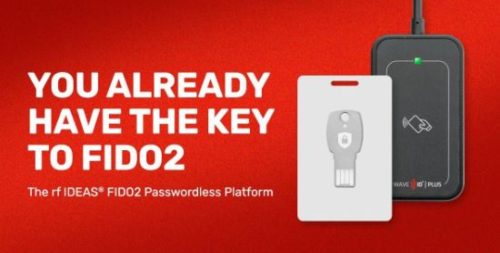 Our first new article of the day is from Schneider Electric here and covers thoughts on process and plant automation for the purpose of increasing productivity and profits.

Next we have a new article here from the ISA about the need for implementing Smart Infrastructures in facilities.

We also have a new article from Advantech here about AOIs – no, not Add-On Instructions, but Automated Optical Inspection.

Over on the RTA website we have a new article here explaining what MTConnect is.

And on the IEEE Spectrum website here there's an interesting article here on recent advancements in Flash Memory.

In our product spotlight today we're featuring our S7-1500 & 1200 Level 1 PLC Course designed for users with some PLC experience who want to learn how to use, program, and troubleshoot the Siemens S7-1200 and 1500 PLCs. To learn more, click

here

.

In upcoming events we're highlighting a two new online events. The first here is by Cognex and is an Introduction to Machine Vision scheduled for March 22, 2023 at 3:00 PM ET.

The other here is from Faulhaber on Accuracy with Stepper Motors and will go live on Tuesday Mar 28, 2023 11:00 AM CEST (which I believe is 5am ET.)

In today's Automation Tech Tip (see video below) we walk your through how to create a new PLC Program in the TIA Portal v18 Trail we downloaded previously, and then simulate it with PLCSim.

And that'll wrap up today's edition of Automation This Morning! If you'd like to watch or listen to the companion edition "Automation Morning Show," you can do so using one of the links at the bottom of this post (the audio and video editions are typically available within an hour of this article being published.)
If you think we missed something, or just want to share a news tip, please do so using this link.
Vendors who'd like to sponsor our show can learn about the options we offer, as well as contact us directly, using this link.
---
Watch the show:
---
Podcast (morningshow): Play in new window | Download
---
Automation This Morning and the Automation Morning Show Notes:
Thanks to everyone who read, watched, or listened today!
If you'd like to join our community and support our work, you can do so for the price of a cup of coffee each month at Automation.Locals.com.
Huge thanks to all our supporters there!
---
Vendors: Would you like your product featured in our product spotlight? If you would, contact us directly at: https://theautomationblog.com/contact
Until next time, Peace ✌️ 
Shawn M Tierney
Technology Enthusiast & Content Creator
Have a question? Join my community of automation professionals and take part in the discussion! You'll also find my PLC, HMI, and SCADA courses at TheAutomationSchool.com.