If you're trying to install TIA Portal Step 7 and you're seeing a ".Net 3.5 SP1" required error, today I'll walk you through how to install .Net 3.5, as well as what to do if the .Net installation hangs.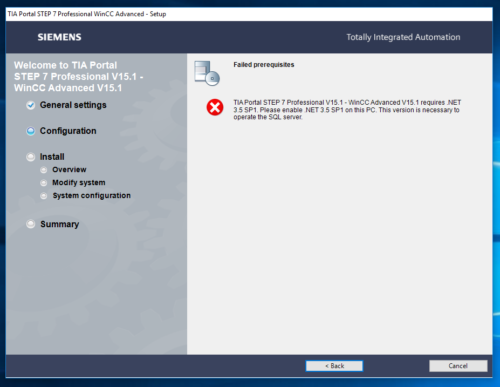 ---
Step 01) The easiest way to install .Net is through the "Programs and Features" applet in Windows Control Panel: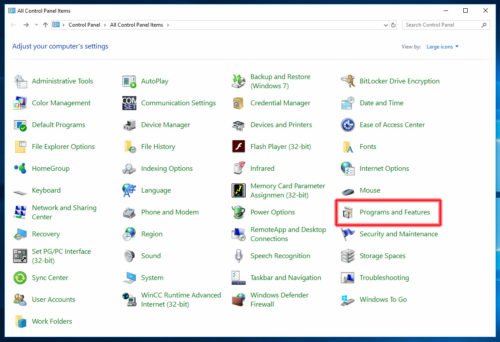 Step 02) In "Programs and Features," click on "Turn Windows features on or off":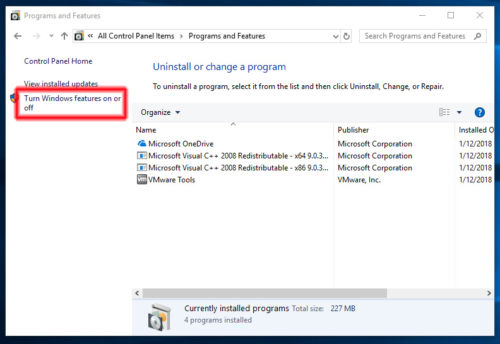 Step 03) Then when the popup appears, find and select ".Net Framework 3.5" and click on OK: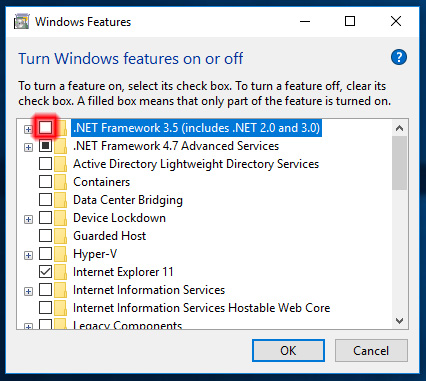 Step 04) If you're prompted to download the files from Windows update, go ahead and do so (you can also get the files off of your Windows 10 Install Disc):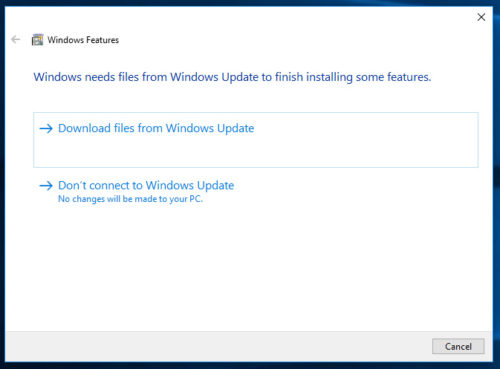 Step 05) Once done, restart the TIA Portal Step 7 installation, and you should no longer get a .Net prerequisite error.
Note: If your installation or download hangs, check out the Offline Installer option below.
Offline Installer:
If for some reason the files never download, or if your PC is not connected to the internet and/or you don't have access to your Windows 10 Installation DVD, there is another way to install .Net 3.5.
While Microsoft doesn't provide a "true" offline installation file for .NET 3.5 SP1, a kind soul in the community has made one available, and below I'll show you how to download and use it:
Step A) Start by downloading the .Net Framework 3.5 offline Installer from https://sourceforge.net/projects/framework-3-offline/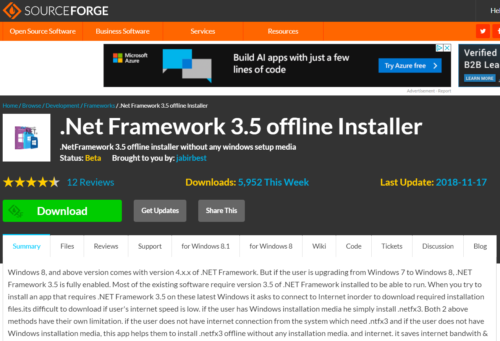 Step B) Then unzip the download, open the folder, and run the utility. When the installer appears, just click on "Start Installation":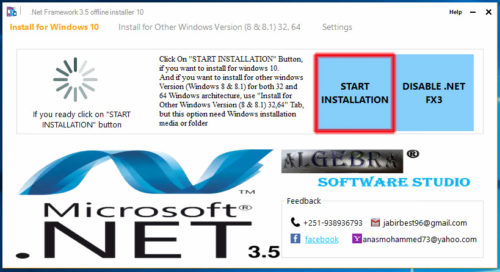 Note: To monitor the progress of the install, open the .txt file in the program's folder (to refresh the progress, close and reopen the text file.)
---
If you've found another way around this issue, or you'd like to share your thoughts or questions, please do so by clicking on the "post a comment" link below.
Until next time, Peace ✌️ 
Shawn M Tierney
Technology Enthusiast & Content Creator
Have a question? Join my community of automation professionals and take part in the discussion! You'll also find my PLC, HMI, and SCADA courses at TheAutomationSchool.com.