The Simatic S7-1200 is Siemens's programmable controller aimed at stand-alone and basic automation applications, and is often referred to as their Basic or Compact controller.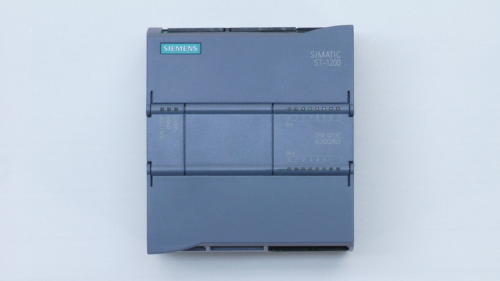 From my perspective as a long time Rockwell user, the S7-1200 seems to be most similar to the Allen-Bradley CompactLogix 5372 (L2) controllers as they both share an all-in-one design, include an SD/MicroSD Card slot, support multiple programming languages, and can be programmed with a lower cost version of the family's programming software.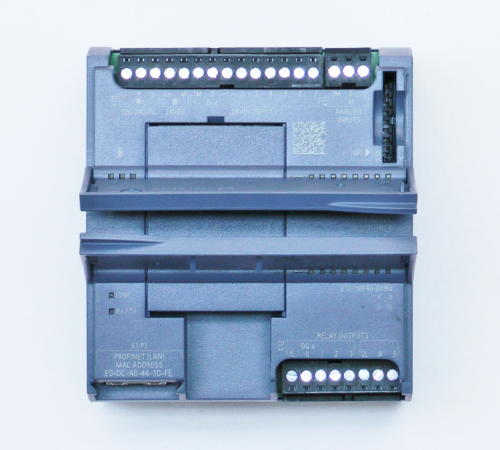 The S7-1200 can also be ordered as a standard or fail-safe controller, and consists of an expandable base that houses the CPU, Power Supply, Communications, and I/O.
All S7-1200s include a built-in Profinet port, as well as a single front facing slot which can accommodate One Signal Expansion Board.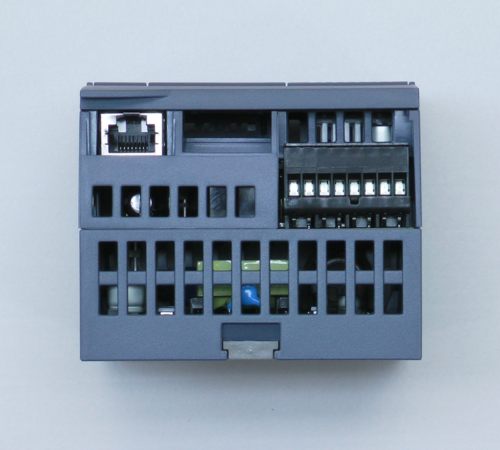 Those Signal Expansion Boards come in four single analog point versions: 1 AI 0-10VDC, 1 AI RTD, 1 AI TC, or 1 AQ 0-10VDC.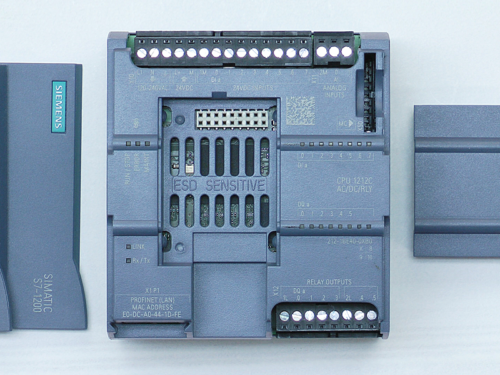 Depending on the S7-1200 selected, the right side of the controller can be expanded with up to Eight Signal Modules, which include both I/O and Technology options.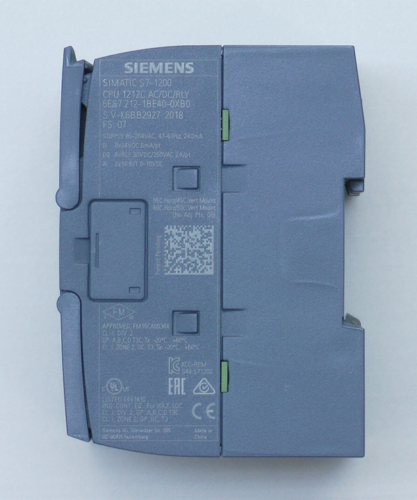 I/O Signal Modules include 8 and 16 Point DC Input, Output, and Relay Modules, as well as 4 and 8 Point Analog, RTD, and Thermocouple Modules.
Various Combination Input and Output Modules are also available, as well as 2 and 4 Point Analog Output Modules.
The left side of the S7-1200 can be expanded to include up to Three Specialty Modules, consisting of Switch, Power, and Communication options.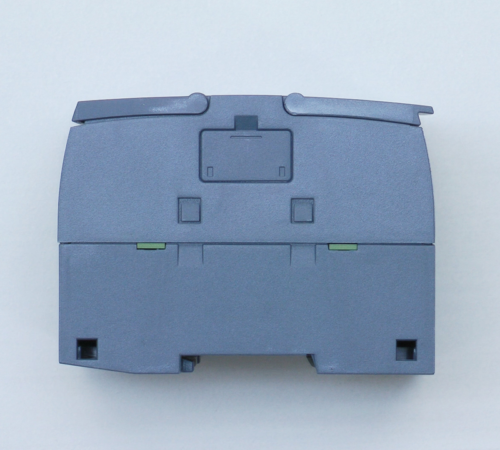 Communication Module options include RS232, RS422/485, AS-i, Profibus DP, GPRS, LTE, and OpenCan.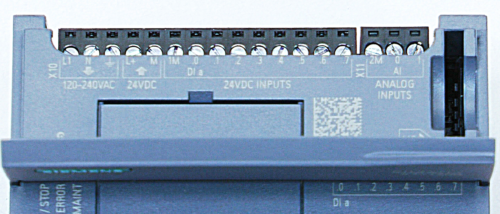 Currently there are 17 variants of the S7-1200 which come in five different I/O sizes.
While all models have DC Inputs, most DC powered 1200's can be ordered with either DC or Relay Outputs, while all AC powered models come with Relay Outputs:
| | | | | |
| --- | --- | --- | --- | --- |
| | CPU 1211C | CPU 1212C | CPU 1214C | CPU 1215C |
| |   50KB |   75KB | 100KB | 125KB |
| DC | 6 DI, 4 DQ, 2 AI | 8 DI, 6 DQ, 2 AI | 14 DI, 10 DQ, 2 AI | 14 DI, 10 DQ, 2 AI, 2 AQ |
| DC | 6 DI, 4 RL, 2 AI | 8 DI, 6 RL, 2 AI | 14 DI, 10 RL, 2 AI | 14 DI, 10 RL, 2 AI, 2 AQ |
| AC | 6 DI, 4 RL, 2 AI | 8 DI, 6 RL, 2 AI | 14 DI, 10 RL, 2 AI | 14 DI, 10 RL, 2 AI, 2 AQ |
*Note: For simplicity, the CPU1217C is not show in the above table.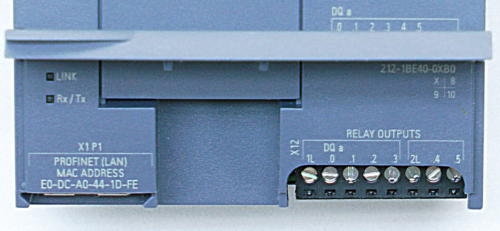 The S7-1200 is programmed with Siemens's Simatic Step 7 (TIA Portal) software.
The "Basic" version of Simatic Step 7 supports just the S7-1200 line, much like Studio 5000 Mini supports the CompactLogix but not the ControlLogix.
But unlike Studio 5000 Mini, Step 7 Basic also includes support for the LAD, FBD, and SCL languages, however it doesn't include support for Failsafe versions of the S7-1200 without upgrading to the FailSafe version of the software.
Those users who also have the S7-300, 400, and 1500 controllers will want to purchase Step 7 Professional to gain support for those models, as well as support for the STL language and S7-Graph.
And much like Rockwell's Studio 5000 now includes the "View Designer" development software for PanelView 5000 HMIs, both Step 7 Basic and Professional include WinCC Basic software inside of TIA portal to enable programming of Siemens's Basic HMI Panels.
If you'd like to learn more about the Siemens S7-1200, I'd recommend grabbing a copy of their PDF brochure HERE, and visiting the product's homepage at: siemens.com/s7-1200
And if you've used the S7-1200, I'd love to hear your thoughts about it as well as any important information you think I might of left out.
You can do so by clicking on the "post a comment or question" link below.
---
Editors Note: In order to cover a wider selection of products here on The Automation Blog, I recently reached out to several industrial automation vendors about covering their newest products.
While I've yet to hear back from many of those companies, Siemens responded almost immediately, and over the coming weeks I'll be covering the information they shared as well as the product samples they've sent in.
That said, if there are other products you'd like to see covered here on the blog, please let your vendors know they can contact me directly HERE.
Until next time, Peace ✌️ 
Shawn M Tierney
Technology Enthusiast & Content Creator
Have a question? Join my community of automation professionals and take part in the discussion! You'll also find my PLC, HMI, and SCADA courses at TheAutomationSchool.com.