---
Since I started The Automation Blog back in 2013, the one non-technical question I've been asked the most was when I was going to offer blog branded merchandise?
Well today I'm happy to announce our very first four products: T-Shirts branded with the latest versions of our blog's "full gear" logos: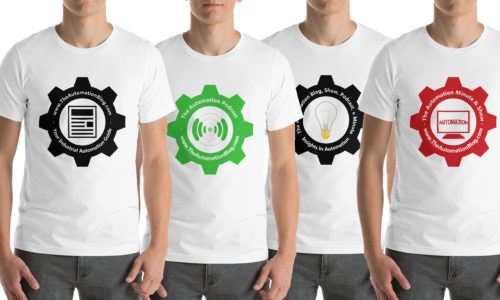 Each of these T-Shirts come in multiple colors (not just white ;-), and also come in one of two different print styles:
– Large Front Logo ($18)
– Small Front Logo and Large Rear Logo ($24)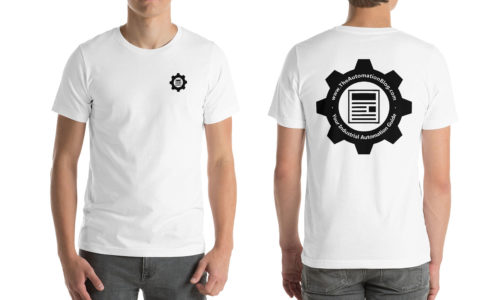 If you'd like to find out more about our new shirts, check out our shop here.
And if you have any thoughts or suggestions, please let me know them as a reply to this post 🙂
Until next time, Peace ✌️ 
Shawn M Tierney
Technology Enthusiast & Content Creator
Have a question? Join my community of automation professionals and take part in the discussion! You'll also find my PLC, HMI, and SCADA courses at TheAutomationSchool.com.
If you found this content helpful, consider buying me a coffee here.
Latest posts by Shawn Tierney
(see all)
December 7 News: ABB, Sparkplug, Cybersecurity, Robots, Cobots, Omlox, Ethernet/IP & more (N151)

- December 7, 2023

Auvesy-MDT Octoplant: Automated Backups, Disaster Recovery, and More (P182)

- December 6, 2023