---
Recently I was approached to coach a local school's First Lego League (FLL) team.
Never having been involved with FFL before, aside from attending a single competition as a spectator, I wasn't quite sure what I was getting myself into.
---
Researching FIRST (For Inspiration and Recognition of Science and Technology) online, I learned it was founded by Dean Kamen back in 1989 as a non-profit organization to inspire young people's interest in science and technology.
I also learned that FIRST has four programs spanning Kindergarten through Twelfth  grade:
FIRST LEGO League Jr (K-3)

FIRST LEGO League (4-8)

FIRST TECH CHALLENGE (7-12)

FIRST Robotics Competition (9-12)
First Lego League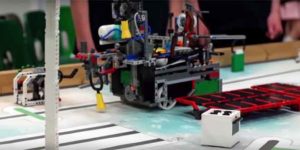 Interested, I began research the First Lego League in more detail.
I found it was designed for children between the ages of 9 to 14, and its primary goal is to introduce them to science and technology with the fun and excitement.
I also learned that FLL teams may have up to ten children on them, should have at least two Lead Coaches, and can be associated with public or private schools, homeschool groups, pre-existing clubs, organizations, or even just groups of friends.
It also appears that FLL doesn't require coaches to have any technical experience. While I love how inclusive that is, I also wonder how someone without programming skills would be able to help the kids if they became stuck?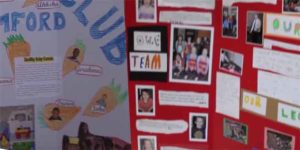 That aside, I believe the point they are making is in the First Lego League it's the children that do all the work, and the coaches are just present to supervise and guide.
So what do the children do?
FLL teams have three primary goals.
The first is a Robot Game in which the children must program a LEGO MINDSTORMS robot to preform certain actions across a 4 by 8 area containing Lego based objects, objectives, and obstacles.
There is also team Project which must be created, and the team is judged on how well it exemplifies the First Lego League Core Values.
FLL Core Values
Of everything I've read so far, as a parent (and grandparent) I have to say I'm most impressed with FLL's core values which I've listed below:
We are a team.
We do the work to find solutions with guidance from our Coaches and Mentors.
We know our Coaches and Mentors don't have all the answers; we learn together.
We honor the spirit of friendly competition.
What we discover is more important than what we win.
We share our experiences with others.
We display Gracious Professionalism and Cooperation in everything we do.
We have FUN!
In summary
Of all the research I did, I think the below video does the best job of summarizing in just sixty seconds what First Lego League is all about:
---
Now since I've accepted the volunteer position as FLL Team Coach, I'm now wondering if any of YOU have had any experience with First or First Lego League?
If you have, and you'd be willing to share any tips or helpful information with me, I world very much appreciate it!
Just use the link below to reply to this article, or contact me using the link at the top of the site.
Thanks in advance!
Until next time, Peace ✌️ 
Shawn M Tierney
Technology Enthusiast & Content Creator
Have a question? Join my community of automation professionals and take part in the discussion! You'll also find my PLC, HMI, and SCADA courses at TheAutomationSchool.com.
Latest posts by Shawn Tierney
(see all)