---
Happy Friday!
In today's article we're going to take a walk on the lighter (and less technical) side to discuss new security video of a brazen heist carried out with what appears to be an automation company's van.

Sometimes fact is stranger than fiction…
I think most of us have probably experienced those times in the office when we're working quietly in our own space and suddenly laughter breaks out in a nearby cubical or conference room.
In these situations it can be hard to resist the temptation to walk over an find out what all the laughter is about. But sometimes it does pay off to be a little nosey, and that's just how I learned about today's story.
That's an Allen-Bradley van… did it just drive through a garage door?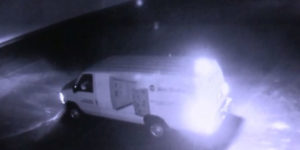 In this particular case, my colleagues were laughing at the very conspicuous use of a van sporting the Allen-Bradley Centerline Motor Control Center logos caught on security video as it was driven through the garage door of garden supply center.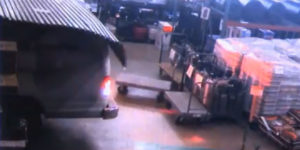 As the security video continued to roll, two masked men jumped out of the van and began loading it up with products and fertilizer.
For me, this video is hilarious on many levels, with the most obvious being the complete disregard for the long held belief that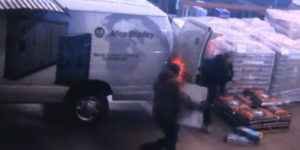 the best "get-a-way" car is an unmarked one.
I mean, who would have thought any criminal would use such an easily identifiable (and traceable) company vehicle to steal garden supplies?
If you'd like to watch this video (along with the reporters' color commentary,) you can find it on the News 10 website which I'll link to below:
So, what did you think? Did you find it as funny as I did? Let me know your thoughts by filling in the "post a comment or question" link below.
Until next time, Peace ✌️ 
Shawn M Tierney
Technology Enthusiast & Content Creator
Have a question? Join my community of automation professionals and take part in the discussion! You'll also find my PLC, HMI, and SCADA courses at TheAutomationSchool.com.
Latest posts by Shawn Tierney
(see all)