My students often ask me what's the most affordable software they can buy for use with a particular product and course.
And as I'm preparing to film my FactoryTalk View Site Edition course, I also need to purchase a software package, specifically FactoryTalk View Studio Enterprise Edition.
While I already own View Studio Machine Edition, it only supports development of Machine Edition and PanelView Plus applications.
View Studio Enterprise, on the other hand, allows for development of both Machine and Site Edition applications.
That meant if I purchase View Studio Enterprise outright, I'd no longer have a need for View Studio Machine Edition, which I previously invested $900.
Thankfully, Rockwell has a long standing program that allows its distributors and representatives to quote existing customers a "step forward" or "migration" price, which in most cases is roughly the difference in price of the two packages.

So in the case of upgrading from View Studio Machine Edition to View Studio Enterprise, customers will typically be quoted an upgrade price that's the difference in cost of these two software packages.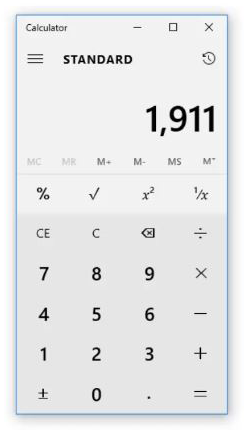 And the good news is (at least for me,) as of today you don't need to have a support contract to upgrade your software.
That's something I'm quite happy about, because as an instructor, I just don't need a Tech Support contract.
And while I'd welcome the return of an affordable single seat independent integrator (or instructor) Toolkit, that doesn't appear to be returning anytime soon.
I should also note that these upgrades can be done with other Rockwell Software packages, like RSLogix/Studio 5000 upgrades from Mini to Lite, or Standard to Full.
However, while you can call up the individual products in Proposal Works like I did above, to find out if your software qualifies, you'll want to contact your local Rockwell Automation representative.
When you do, give them the catalog and serial number of your existing package and the product you'd like to upgrade to, and they should be able to get you a quotation of the cost to make the migration, if it is available in your area.
---
If you'd like to watch a video discussion of the above, check out Episode 20 of The Automation Minute Season 4 below:
---
I hope you've found the above information on Rockwell Software helpful.
If you have any questions, or would like to comment on the above article, please feel free to click on the "post a comment or question" link below.
You can also become a Patron to support my work at Automation.Locals.com and in return receive free downloads of my sample, videos, and blog articles.
Until next time, Peace ✌️ 
Shawn M Tierney
Technology Enthusiast & Content Creator
Have a question? Join my community of automation professionals and take part in the discussion! You'll also find my PLC, HMI, and SCADA courses at TheAutomationSchool.com.
Latest posts by Shawn Tierney
(see all)