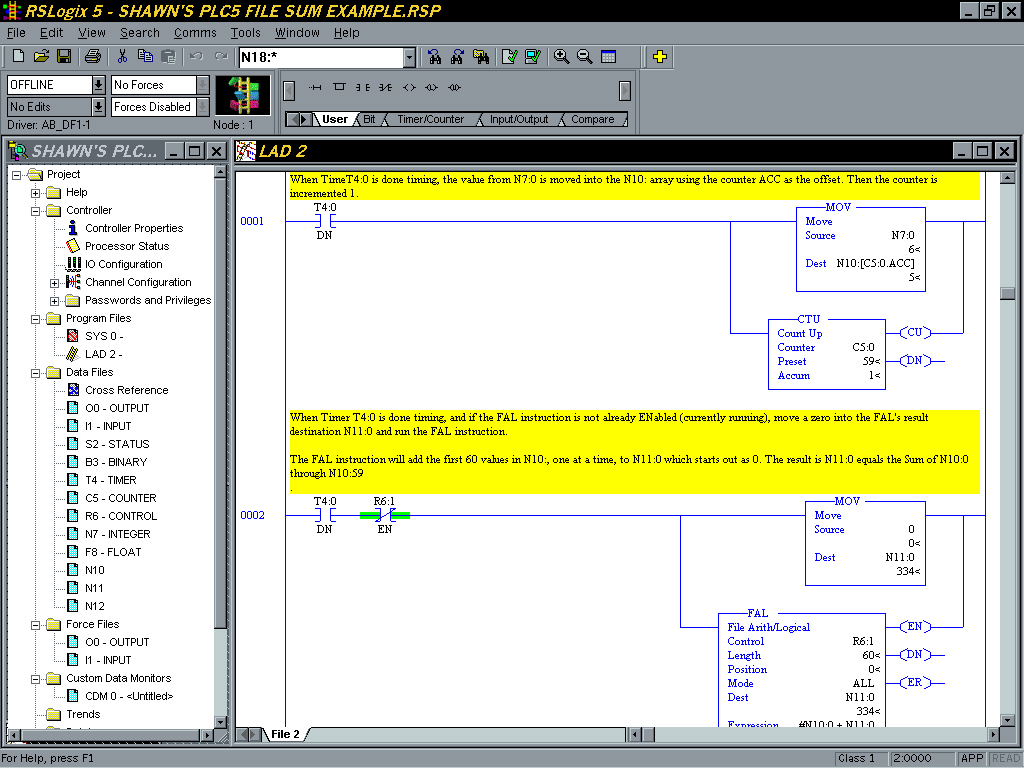 This is a simple RSLogix 5 program designed to show how the FAL Instruction can be used to sum and entire integer file for use in calculating a running average.
Requirements:
RSLogix 5 Version: 4.10
Additional Requirements: None
File Size: 16.9 kb
Uploaded on: 10/11/02
Developed By: Shawn Michael Tierney
Download Link: Sum a Integer File using a FAL
Until next time, Peace ✌️ 
Shawn M Tierney
Technology Enthusiast & Content Creator
Have a question? Join my community of automation professionals and take part in the discussion! You'll also find my PLC, HMI, and SCADA courses at TheAutomationSchool.com.
If you found this content helpful, consider buying me a coffee here.
Latest posts by Shawn Tierney
(see all)
December 7 News: ABB, Sparkplug, Cybersecurity, Robots, Cobots, Omlox, Ethernet/IP & more (N151)

- December 7, 2023

Auvesy-MDT Octoplant: Automated Backups, Disaster Recovery, and More (P182)

- December 6, 2023
Note: This article was previously posted on the author's original websites, www.ShawnMichael.com and www.ShawnMTierney.com