For the last few years when you ordered software from Rockwell Automation, in addition to being shipped the physical media you also received a confirmation email with activation information and download link.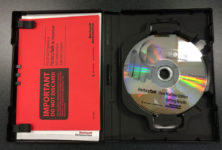 This gave facilities with high speed internet access the ability to download, install, and activate newly purchased software within twenty four hours of placing their order.
And while I found those order confirmation emails extremely helpful, I also took comfort in the fact that when I ordered Rockwell Software I would also receive the physical media and activation document.
So earlier this week when I learned that Rockwell has switched to just Electronic Software Delivery for existing software part numbers (those ending in ENE,) I knew I for one would consider ordering future software packages using the new catalog numbers (ending in ENM) since those are now the only part numbers which include "physical media."
Going Digital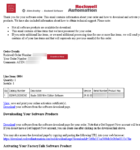 That's not to say I think Rockwell's move is necessarily a bad thing.
While I've been a late adopter in switching from physical media to digital content in my personal life (music, games, etc,) the ease of access and immediate availability of the digital versions have slowly been luring me away from always buying the physical editions.
And while the process of logging into Rockwell's website and finding your software can be described as "tedious" when compared to Amazon or Steam, making use of the Rockwell order confirmation email couldn't be easier: Click the link, type in your activation info, and download the desired version.
So while I hate to pay more today for the same software and physical media that I purchase last month, in the end the move to electronic delivery of software and media seems to the way of the future.
What do you think?
So, what do you think about this change?
Will you pay $100 more for each Rockwell Software package you purchase to continue to receive the physical media, or are you content with just receiving the digital download?
Let me know your thoughts by using the post a comment or question link below.
Until next time, Peace ✌️ 
Shawn M Tierney
Technology Enthusiast & Content Creator
Have a question? Join my community of automation professionals and take part in the discussion! You'll also find my PLC, HMI, and SCADA courses at TheAutomationSchool.com.
Latest posts by Shawn Tierney
(see all)