---
One of the big surprises at Automation Fair this year was Rockwell's display of IO-Link enabled products.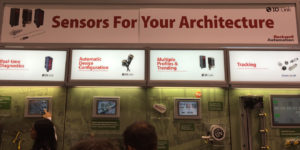 As we discussed in last Friday's article, IO-Link is a communication link between sensors and a master.
And at this years show, Rockwell unveiled it's own IO-Link support,  including an IO-Link master in the form of a Point IO module, as well as several IO-Link enabled sensors.
In today's article we'll look at the advantages of IO-Link which Rockwell promoted in its IO-Link booth at Automation Fair 2014.
---
Real-Time Diagnostics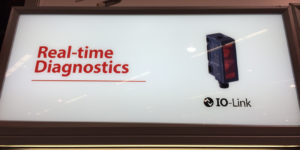 One of the features Rockwell was promoting was the ability of IO-Link enabled sensors to provide real-time diagnostics.
Examples included the sensor's temperature, as well as internal counter and timer values.
They also stated that more advanced sensors would be able to provide information on sensor health and event data.
Automatic Device Configuration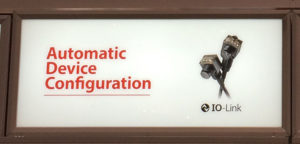 With the ability to communicate to sensors also comes the ability to detect the replacement of a configured sensor with a new sensor set to factory defaults.
This in turn allows Rockwell to enable ADC (automation device configuration,) or the automatic downloading of a stored sensor's configuration when a failed sensor is replaced.
---
Multiple Profiles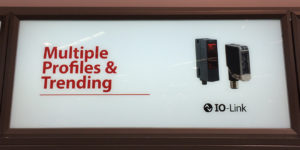 Some applications require sensor settings to be customize per product type being manufactured.
Today, this is often accomplished by plant personnel "teaching" the sensor each time a product changeover occurs.
With IO-Link, Rockwell states this process can be automated by having the Programmable Controller store sensor profiles which can then be downloaded to the sensors as needed based on the product being manufactured.
---
Well that's it for today's article and the IO-Link features Rockwell was promoting at Automation Fair 2014.
If you have any comments, questions, or corrections please don't hesitate to share them with us by filling out the "post a comment or question" link below.
Until next time, Peace ✌️ 
Shawn M Tierney
Technology Enthusiast & Content Creator
Have a question? Join my community of automation professionals and take part in the discussion! You'll also find my PLC, HMI, and SCADA courses at TheAutomationSchool.com.