---
I talk to a lot of people these days who are looking to migrate their old RSView32 systems, usually running on Windows XP, to FactoryTalk View Site Edition running on Windows 7 or 8.
The first question I usually ask is if the client understands how the two packages are licensed, and in today's article I'll explain how each is.
How RSView32 is licensed:
Tag Counts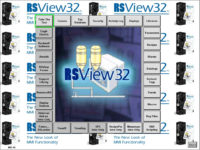 RSView32 licenses come in several different tag count sizes.
From smallest to largest, they are 75, 150, 300, 1,500, 5,000, 32,000, and 100,000 tags.
Now any tag which references a device address or register is counted toward the license limit.
However, internal memory tags do not count towards the license tag count limit.
Runtime vs. Works
RSView32 Runtime licenses are pretty standard when compared to other SCADA software.
They enabled the running (but not editing) of the RSView32 projects that contain up to the licensed limit of device tags.
RSView32 Works licenses on the other hand are a little different.
A "Works" license is a single license that enables either development or runtime of a project with up to the number of device tags the license allows.
When explaining the "Works" license, I always stress "single license" since I've often found clients would misunderstand that it's just one license which could enable either the Runtime or Works, but not both at the same time or on separate PCs.
Driver Needed
RSView32 could be purchased without a PLC or OPC driver, however I never met anyone who didn't need one.
With that in mind, I always asked clients which vendor's PLC they were going to connect to in order to insure they were quoted an RSView32 bundle with either RSLinx or KepServer (it was cheaper to buy the bundle up front.)
For more information about RSView32 packages see the below website:
http://www.rockwellautomation.com/rockwellsoftware/products/rsview32.page?#ordering-information
How FactoryTalk View SE is licensed:
Runtimes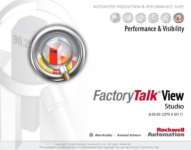 Unlike RSView32, FactoryTalk View SE Runtime licenses (called Station licenses) are sold by Graphic Display count, not tag count.
This change was made because View SE can directly reference device tags or registers, completely eliminating the need for HMI tags.
So while each Station (runtime) license theoretically has an unlimited tag count, every graphic display (aka picture, page, screen) used in the project, whether it's a small popup or faceplate or a large multi-monitor graphic, counts towards the license limit.
View SE Station (runtime) licenses are available in 15, 25, 100, 250, and unlimited graphic display counts.
Server and Client licenses
If you have the need for a client / server system, View SE is also has these licenses available.
The View SE Server license runs a distributed View SE project, and is available in 25, 100, 250, and unlimited graphic display count licenses.
However, the View SE server license does not include a client license, so if your View SE server is not a "headless" server, but instead will also be used as a client station, you'll then also need a client license for that system.
With that in mind, it should also be noted a View SE Server system is typically useless without at least one Client license.
The View SE client licenses come in two types: Read only (no tag changes allowed) and Full Control.
Each ViewSE client license can connect to any View SE server in the same FactoryTalk Directory no matter what size it is, and multiple ViewSE client windows can be opened on the same PC with a single license.
Development Software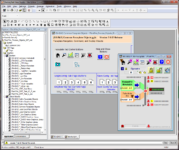 Unlike most every other SCADA package on the market, the FactoryTalk View Site Edition development software (View Studio Enterprise) only comes in one unlimited edition.
This means when you purchase FactoryTalk View Studio Enterprise you can develop projects for unlimited tags and graphic displays.
However, View Studio Enterprise does not include a Runtime or Server license.
Instead, it allows you to test either type of project for up to two hours at a time.
Rockwell Drivers Included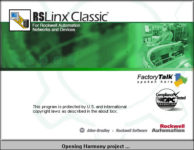 Today, all FactoryTalk View SE runtime, server, and development licenses include compatible copies of RSLinx Classic and RSLinx Enterprise.
The copy of RSLinx Classic included will activate for use with View SE when installed on the same PC as the View SE Station, Server, or Studio license.
The copy of RSLinx Enterpise included not only works on that View SE licensed PC, but also works on any PC that is part of the View SE system's FactoryTalk Directory.
For more information about FactoryTalk View SE packages see the below website:
http://www.rockwellautomation.com/rockwellsoftware/products/factorytalk-view-se.page?#ordering-information
---
I hope you've found the above article detailing the differences between RSView32 and FT View SE licensing helpful.
If you have any comments, questions, or suggestions, please feel free to share them with us by using the "post a comment or question" link below.
Until next time, Peace ✌️ 
Shawn M Tierney
Technology Enthusiast & Content Creator
Have a question? Join my community of automation professionals and take part in the discussion! You'll also find my PLC, HMI, and SCADA courses at TheAutomationSchool.com.